How To Minimise Risk When Changing Careers
How To Minimise Risk When Changing Careers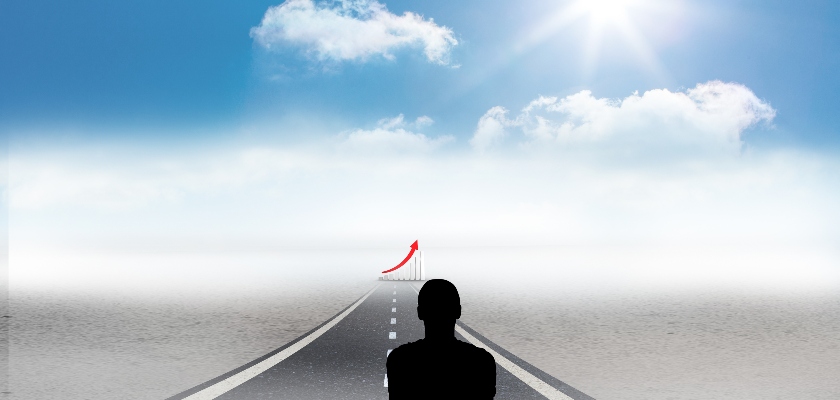 We have all heard of or come across those who have taken serious risks in their career. I'm referring to those who have made a dramatic switch from one industry to another, relocated half way across the globe or moved from a large successful firm to a smaller business, maybe even their own startup. Some were undoubtedly successful, many probably failed.
Flying high
When I tell the story of my life there is a distinctive turning point where I took one such risk, the time when I decided to leave Germany and move to Russia. At that time, back in the summer of 2003, I was living in Munich but was about to quit my job and had to decide what to do next.
In an audacious, and potentially foolhardy, move I decided not to stay in Germany or return to my family in France, but rather to try my luck in another country.
Since I had met a lot of Russian people in Germany and had already started to learn some Russian I decided to try my luck in Moscow. I moved to Russia in September 2003, took Russian lessons at the Moscow State University for 3 months, and then found my first job in sales with a Russian B2B company. From there I gathered good sales experience while greatly improving my Russian, afterwards finding the recruitment company with which I would spend the next 10 years of my career. In this company I would grow from being a recruitment consultant to partner in a few years. Looking back on it now, that risk I took in the summer of 2003 got me to where I am today.
Back down to earth
In 2012 I decided to move into another country, deciding upon Ukraine – a country where my then-employer had had an office many years ago but did not manage to re-enter since the end of the 90s. Within a year, I had a strong team of local consultants, a steady stream of clients and the support and reputation of my employer, which was one of the leading recruitment agencies in the CIS. The lack of a cultural gap between Ukraine and Russia was not so wide had also somewhat contributed to the success. How could something possibly go wrong with my new venture?
Well, at the beginning of 2014, Ukraine ousted its then President and entered into turbulent political times. The economy entered a severe recession, and the economic prospects for the next years suddenly became extremely dark. My company rightly decided to stop the project. Within 4 months, my situation had changed from 'future Country Manager, Ukraine' to unemployed. But could I have influenced anything that happened? The honest answer is 'no'; even if I was better prepared than when I moved from Germany to Russia, this time I failed. Why?
In my opinion there is no single advice or general theory about making risky or bold moves in one's career, simply because the luck factor (i.e. all factors outside of our control) always plays an important role which you mostly cannot influence. What you can do however is minimize the impact of all other factors. Let me give you some tips:
1. Act responsibly
As one of my good friends would say, "taking decisions is easy, taking responsibility is more difficult". Making a bold career move is easy when you are single and at the beginning of your career, but it is more difficult when you are the main breadwinner of the family or well in the middle of your career.
In the first instance, your decision only affects you; in the second, there are several people depending on you. There is no blanket advice as everyone's situation is unique to them, however there are some questions you should ask yourself:
Is your partner working or not?
Do you have some savings aside, and how long can they last?
How is your family going to live the changes you will impose on them?
Understanding how your career move will affect your private life is important, as it will always backfire at some point in time; the less your family will be impacted, the better.
2. Assess the difficulty of your move
Changing jobs inside your company or keeping the same job while moving to a different company should not be too difficult. Changing job and company is more difficult. Going into a new job, with a new company, in a new industry and a new country is most probably near impossible to achieve, unless you're at the very beginning of your career.
When making a risky move in your career, consider how many parameters you are changing at the same time: one is fine; two will be difficult; more than two is not advisable (unless you are living on your own or can find ways to minimize the changes induced by the extra parameters).
3. List all the factors that can influence the outcome of your decision
Even if you won't be able to make an exhaustive list of factors that could potentially affect your new situation, finding the main ones should not be that difficult. Once you've identified them, think of how they could affect your new situation and how you could prevent them, or at least minimize their impact. Don't become overly pessimistic (otherwise you'll never try anything new), but don't be naïve in thinking that everything is going to fall in your favour.
4. Have a plan B
Often, we are so passionate about our new career choice and determined for it to succeed that we refuse to consider the possibility of failure altogether. While this can be a strength (Floyd Mayweather Jr. is an example of one successful person who refuses to even consider failure), those who failed and were left without anything will wish they had had a plan B. Ask yourself these questions to provide for some sort of safety net:
What will you do if you do not reach your goal?
Can you go back to where you were (if you still want to)?
Will you have learned some new skills that could help you starting a different career?
Even if you do not have a full-fledged plan B in place, you should at least envision failure and think of what I would mean for you.
5. Listen to your intuition
I do not know if this is true for everybody, but when I have to take a difficult decision I often listen to "the voice inside my head", and if I do not need to make my mind in a rush, it often becomes clear with time what the right decision is. There's an old Japanese saying which says, "a samurai will breathe seven times, then make his decision", and I believe this is quite true. Don't rush to decide, give yourself some time ("seven breaths") to consider your decision and its implications; but once this time has passed, if you are still ready to make this choice, go for it!
A fork in the road
Without a little bit of risk in our lives few of us are able to achieve our full potential. We need to challenge ourselves in order to grow and discover talents that we never knew we had. However, on the flip side, it's totally inadvisable to go rushing blindly into unchartered territory. Take a step back and assess your career decisions objectively, what will happen if you go down Path A vs. Path B? Hopefully the above advice will help guide you on your journey.
I would be interested to know whether you had to make a risky move in your career. How did you take the decision? Did it pay off? If not, how did land back on your feet?
Related Blogs:
AUTHOR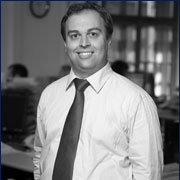 CHRISTIAN LEPOLARD
Business Director, Hays China
Christian has over 13 years of work experience, more than 11 of which is in consulting and management within the professional recruitment and executive search industries. Christian was appointed as Business Director in January 2016 and is currently managing the Beijing office with Hays China.
Prior to his current role, Christian spent 1.5 years in the executive search industry, acting as Country Manager Russia and Senior Consultant in the Consumer practice for a European executive search firm. Before that, he worked in a British mid to senior recruitment company in Moscow for almost 10 years, starting as a recruitment consultant and moving all the way up to partner.
During his career in recruitment Christian covered almost all functions and industries and worked on positions ranging from mid to executive level. His management experience encompasses developing teams from scratch, turning businesses around or setting up a new office. He graduated from the Institut d'Etudes Politiques in Strasbourg, France (Bachelor in Public Law and Economics) and from the Friedrich-Alexander-universitaet in Nuremberg, Germany (Master's degree in Business Administration).
Career Advice Promo block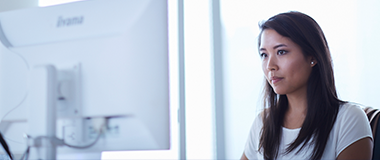 The job search / CV support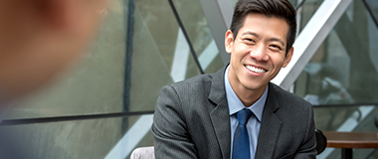 The job interview