WORRIED ABOUT STARTING YOUR NEW JOB REMOTELY? HERE'S HOW TO MAKE SURE IT GOES SMOOTHLY
WORRIED ABOUT STARTING YOUR NEW JOB REMOTELY? HERE'S HOW TO MAKE SURE IT GOES SMOOTHLY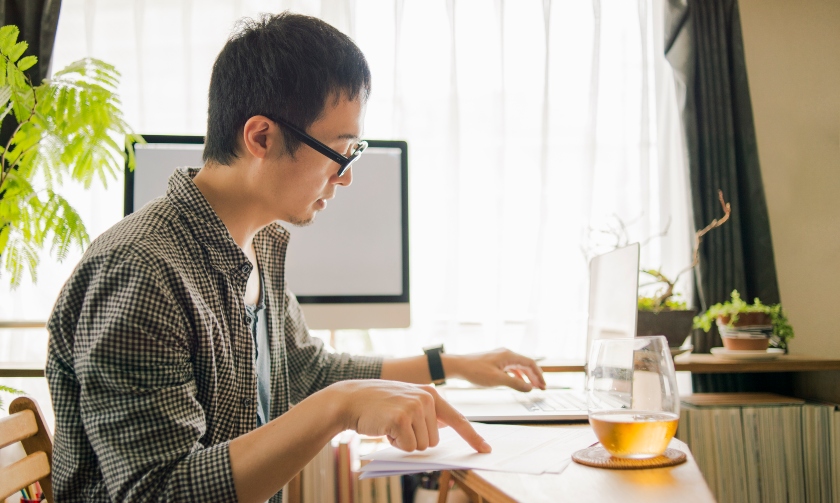 The fact that you're reading this blog indicates you may have accepted a new job offer recently, so congratulations! If the current circumstances mean you'll be starting your new role remotely, it's important for you to understand how your onboarding process may differ from one that is office-based, whilst doing all you can to ensure you start your new role as positively as possible.
There are key differences between starting a new job remotely rather than in the office
Starting your new job remotely rather than in the office can feel like quite a daunting prospect, as it means not being able to meet your new colleagues and manager in person, at least not straight away. It also means having to adjust to new technology or new ways of working without co-worker help being as immediately or obviously available as it would be in the office.
Starting a new role remotely can also make it more difficult to get a feel for the company culture. After all, without the opportunity to physically visit the office or meet your colleagues in person, it's hard to gauge the team dynamics. But there are ways to gain this understanding whilst working remotely – and the advice I'll cover below should help to demonstrate that.
Here, then, are some simple tips that will help you to begin your new role as successfully as possible, so that you can make a great first impression with your new manager and colleagues – despite not physically meeting them just yet.
10 tips for starting your new job remotely
1. Ensure you are set up with a remote 'knowledge buddy'
Joining a new company often means adjusting to various new ways of doing things. Processes that might seem simple when you've been in a company for a while may feel completely alien to you when you're new – such as booking annual leave, finding the right person to contact for information on a particular topic, or even internal acronyms and project names. It's possible you'll feel even more intimidated by this unfamiliarity when you're starting your new role remotely, rather than in-person, given that there won't be someone at the desk next to you that you can quickly ask for help, nor can you learn from those working around you.
To help overcome this challenge, Dr Maggi Evans has advised managers to set up their new employees with a 'knowledge buddy'; someone who can help to answer any questions they may have about company processes or information. If your new manager hasn't paired you with a buddy after your first week, then take the initiative and ask them if they'd be open to doing so.
Once you have a buddy, albeit a 'remote buddy', it's worth establishing how best to communicate with them; will you have short catch up calls every other day, to ask any questions you've thought of? Or will you simply decide that you'll send them an instant message whenever something comes up? If you agree together how this relationship will work, that will help to ensure it works well for the both of you.
2. Allow extra time to prepare for introductory meetings
As you'll be aware, meetings and inductions are an inevitable part of your first week or so in a new role, so make sure you apply your usual standard of preparation as you would if you were meeting someone face-to-face in an office setting.
The advice from Eliza Kirkby, Regional Director at Hays Australia, in this podcast episode on making the most of your initial days in a new job, remains crucial even if you are a remote starter. She discusses how you should prepare for a meeting by identifying who it is you will be talking to and their role within the organisation, referring to such resources as LinkedIn and the company website, researching how this person's role will interact with your role. This will provide you with helpful contextual information ahead of your first meeting with them.
Also think about and note down a few relevant questions ahead of your initial meetings, so that you portray an image of an engaged and well-prepared professional.
If you've had a couple of days in your new role and no introductory meetings have been organised by your manager on your behalf, then take either the initiative to organise these yourself, or ask your manager if they are in the schedule for the coming weeks. This will help you to begin to develop relationships with key stakeholders right from the get go.
3. Ensure you're confident with any new technology so you can represent yourself well
Before you've had a chance to become familiar with your knowledge buddy and meet your new team members, it's likely you'll need to first become familiar with new technology on your own. If you are having a new computer delivered to you for when you start your new role remotely, ensure you test out both the hardware and software before your start date, so that you're comfortable with using the relevant technology. Also familiarise yourself with any new programs or tools you'll be expected to use in your new role. Details of these may be on your job description, or you could ask your recruiter or new manager for this information in the lead up to your first day.
Importantly, and as soon as possible, you should establish the process for raising tech issues. Having this information straight away will ensure you don't get stuck, perhaps locked out of your computer, without an immediate solution in place.
Make sure, too, that you have tested your device's video and sound settings before your first day, so that you're ready for your introductory calls. This will help to not only alleviate any anxieties or nerves you might be feeling around those meetings (as the tech is then one less thing to be worrying about), but it also demonstrates to your new manager that you are proactive and prepared.
Bear in mind that during those introductory calls, it's important to ensure you're representing yourself well and authentically via video conferencing. By this I mean that many people are tempted to look at themselves on the screen, or perhaps look at the face of the person they're speaking to. But actually, you should move your focus to the camera, which will then look as though you're providing eye contact with the speaker/listener. Be mindful, too, of your body language and posture during these calls and your background.
And one last thing here: do make sure you're paying full attention during video meetings, even if they're large, long calls. Appearing engaged and demonstrating that you're actively listening will help to build a good personal brand in your new role – as opposed to looking uninterested, or even looking elsewhere from the screen.
4. Keep helpful, reassuring notes and prompts in view
One definite advantage of beginning a new role remotely is the luxury it gives you to keep notes and prompts in front of you that you wouldn't be able to refer to quite as overtly if you were onboarding in the office, on display for all of your new colleagues to see when they walk past your desk.
You could, for example, make lists of co-workers' and stakeholders' names that you keep on your desk or saved on your computer, adding details such as their department and/or responsibilities as you learn more about them. Perhaps you could even go as far as creating a log to note down the specific topics you have discussed with each person? That will quickly give you a feel for each individual's areas of responsibility, and how your role relates to theirs.
What about also jotting down any norms or habits you've noticed within your team? For example, how your new team members seem to prefer to communicate best; do you speak via instant messages? Or instead video and phone calls? By noting which communication tools your colleagues use for particular tasks, you will be able to more easily get a feel for the culture of the team as well as a better understanding how each individual prefers to work and communicate.
If you're feeling anxious or concerned about those first few video meetings in which you'll need to introduce yourself to lots of new people, why not have a prompt in front of you, which you can refer to if you suffer a 'mind blank' or your nerves just get the better of you at any point? This prompt can include a couple of bullet points detailing what you did in your previous role, any key career achievements or academic qualifications, and generally anything else that you would like your new colleagues to know about you.
5. Set yourself SMART goals
After your first week or so, and once all of your introductory meetings and inductions are out the way, you should start to feel comfortable with your key responsibilities and areas of focus. The next thing to do, is to work with your manager to set yourself some SMART goals for what you would like to achieve within your first month, six months and year in your new role. By 'SMART', I'm referring to goals that are specific, measurable, attainable, relevant and time-scaled, as will be crucial if you are to maximise your chances of fulfilling them.
Your early goals don't necessarily have to be large ones. What's truly important is that they are goals that will help you to keep focused in the initial weeks and months in your new role. This will enable you to avoid 'drifting' or 'coasting' in the absence of colleagues physically surrounding you, and without those every day positive reinforcements you would receive if you were in the office, keeping you on track.
These goals will also give you a stronger sense of direction, make you more organised and assist in boosting your productivity – in turn, helping to improve your self-confidence in the job and make a positive impression on your new manager.
Once your goals have been set, ensure you arrange regular and routine catch ups to update your manager on your progress. This will go a long way to helping you illustrate how motivated and driven you are, something that can be a little more difficult as a remote worker.
6. Keep up high standards of punctuality
Something to be mindful of in your first few weeks, and in fact beyond that, is your punctuality. Working from behind a computer at home or in a remote set up might feel significantly different to office working, but it doesn't mean you should be any less punctual than you would be in person. This includes not just starting work on or before your start time, but also ensuring you are joining meetings on time, if not a minute or so early.
While joining an 11:00am meeting at 11:01am isn't disastrous, it can illustrate to your new manager and team that you either have poor timekeeping or – if it's something you do frequently – a lack of respect for their time. I'm sure this isn't the first impression you wish to be making!
Also, be sure to respond to any questions, requests or messages from your manager, team members, stakeholders or clients promptly, to perpetuate your positivity and willingness to help from the outset.
7. Don't hesitate to ask questions
One thing that you should keep front of mind while starting your new role remotely, is that you mustn't shy away from asking important questions about what your work in the coming weeks and months will involve, or any questions around your new role in fact.
It's in the interests of your new manager and colleagues that you make a strong start in your new role, as much as it is in yours – so they will be more than happy for you to ask as many questions as you like. No question is ever a stupid question! It's more important that you ask so that you can be sure you're on the right track and avoid any misunderstandings.
Writing for Harvard Business Review, author and transitions expert Michael D. Watkins has set out some of the questions you should be asking not just during your early days in a new job, but on an ongoing basis, in order to guide your success. These cover such matters as how you will create value in your new role, how you can quickly make an impact, and the skills that you will need to develop in order to excel.
8. Get involved with your new team
Alongside not hesitating to ask questions, it's important you don't feel deterred from participating and involving yourself in your new team, just because you're working remotely. If you're introverted and don't feel confident to speak up in virtual meetings, then make sure you're at least engaging with colleagues through means such as instant messaging or one-to-one calls – whatever makes you feel most at ease.
Although you're new to your role right now, rest assured you'll feel embedded in the team before you know it and won't always be the 'newbie'. So, don't hesitate to be yourself and communicate regularly with your new co-workers in whatever way feels most natural and instinctively right for you from the outset. Don't forget to also connect with your new team on LinkedIn. Not only will this help to build a closer relationship, but seeing their posts will help you to get a feel for the company culture and their areas of expertise.
Getting to know your new colleagues isn't just about discussing work and working together, either. You should also create opportunities for non-work-related conversations and activities, such as attending or organising virtual coffee mornings. This will be key to building strong longer-term relationships with them, even when you can only initially communicate with them remotely rather than in person.
Doing this over your first few weeks and months in your role will help you to better understand your new manager and colleagues on a personal, and not merely professional, level. It will assist you in adjusting to how your new colleagues like to work, communicate and operate, and might even enable you to know a bit more about them.
Once it is safe to do so, also take part in opportunities to meet with your manager and colleagues face-to-face. This way, you will be able to further get to know them and establish a closeness and camaraderie that isn't always easy to achieve when based far away from each other.
9. Take proactive steps if you feel disconnected or de-motivated
None of us wants it to happen to us, but it certainly can happen: what if, after those initial couple of weeks in your new job, you feel disconnected and de-motivated, and are wondering whether you made the right choice in taking on this role in the first place? These are common and understandable feelings for many new starters, particularly those starting a new role remotely.
But, as Hays Spain Managing Director, Chris Dottie has previously explained, there are various proactive steps you can take if you find yourself in this situation. These include being patient and kind to yourself during this time of transition and adjustment, figuring out what the true root of your discontentment is, and focusing on the positives of your new role.
Another thing I would urge you to do in this situation, is to speak to your new manager about the fact you're feeling a little disconnected from the team. Discuss how you may be able to improve processes together to boost your productivity and satisfaction in the job in these delicate first few weeks and months. Perhaps you could introduce more frequent one-to-ones, team catch-ups, or social events with colleagues?
10. Don't create a habit of overworking
It can often be difficult for remote workers to draw the line between work and home, which can lead to them developing unhealthy working habits. For example, a study from Okta, as reported by Forbes, found that remote workers have been feeling the pressure to perform since the start of the pandemic, causing them to work longer hours.
That's why my final piece of advice for you is that it's so crucial from the outset of your new role to establish a sustainable, productive routine that enables you to achieve a healthy work-life balance. One early precedent I would urge you to set is ensuring you don't reply to emails late at night or at the weekend, thereby demonstrating that you won't be working outside your working hours. If the nature of your role makes this precedent difficult to set, then aim to limit yourself to just checking your emails once in the evening – only when it's absolutely necessary.
Similarly, it's well worth communicating to your new manager and colleagues when you will usually take your lunch break, or specific times during the day that you'll need to leave your 'office' – for example to drop off and pick children up from school. They will then know when you're not available, which will reduce the chance of you missing calls or messages, which can be a source of stress for many remote workers.
Another way to avoid overworking is to try and fit in a daily walk, or some other form of exercise. This will be a chance for you to 'switch off' and rest, while also allowing your brain to process all of the new information it has received. Perhaps you could use your daily walk at the end of your working day, to signal the end of work? Or maybe you'd prefer to walk before work, or at lunchtime, to help focus your brain when you return to your desk.
You will still be able to thrive, even when starting your new job remotely
I hope that these pointers have reassured you and helped you to understand how possible it is to have a successful remote start in your new role. Most important of all the advice, is that you remember to continue being your authentic self, even during this time when so much may feel unnatural and unfamiliar.
I can understand that it might feel a little strange and daunting to start your new job remotely. So if you do struggle with your self-confidence while working remotely, follow this advice from Roddy Adair, Personal & Executive Assistants Director at Hays UK. His tips include – among others – to develop a growth mindset, appreciate what you're good at, and celebrate and acknowledge any small wins or positive feedback, to help keep you in a good mood throughout those first weeks and months.
This is a really exciting new chapter in your professional life, so don't let the fact it's starting remotely tarnish that. You'll still get the opportunity to meet lots of new people, learn about a new organisation, take on some great new job responsibilities and pick up new skills too. So, be sure to embrace your new start with enthusiasm, knowing that you will still be able to thrive and impress your new team – regardless of where you are based.
Related Blogs:
AUTHOR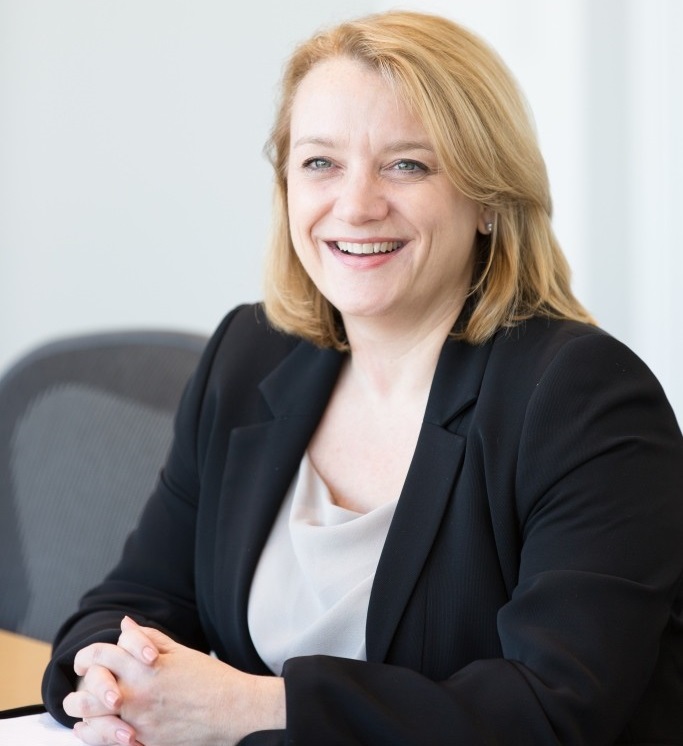 Christine Wright
Senior Vice President, Hays US
Christine Wright is responsible for the growth and expansion of the Central and West US Region and leading national strategic projects. This is the latest function in her extensive 25-year career with Hays where she has lead the establishment, turnaround and management of high performing businesses across 4 continents. Prior to her current role Christine was the Managing Director of the Asia region where she was responsible for the day to day operational management and significant growth of Hays in Japan, China, Singapore, Malaysia, Hong Kong and India. Christine has also played key roles in the management of Hays' business in Australia and in the United Kingdom. She holds a Bachelor of Science (Honours) in Statistics and Computing, has attended business programs at IMD, Ashridge, De Ruwenburg business schools and is a member of the Director Institute of Australia. Christine lives in Denver with her husband and is an executive mentor in her spare time.
Career Advice Promo block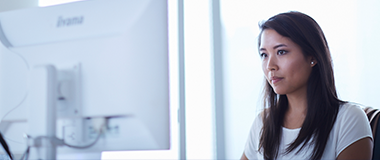 The job search / CV support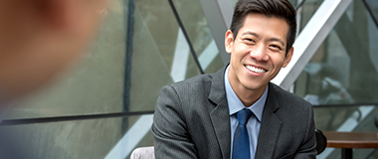 The job interview