Four Tips To Help You Deliver Training To Remote And Hybrid Teams
Four Tips To Help You Deliver Training To Remote And Hybrid Teams

MICKI FRANKLAND Learning & Development Manager, Hays EMEA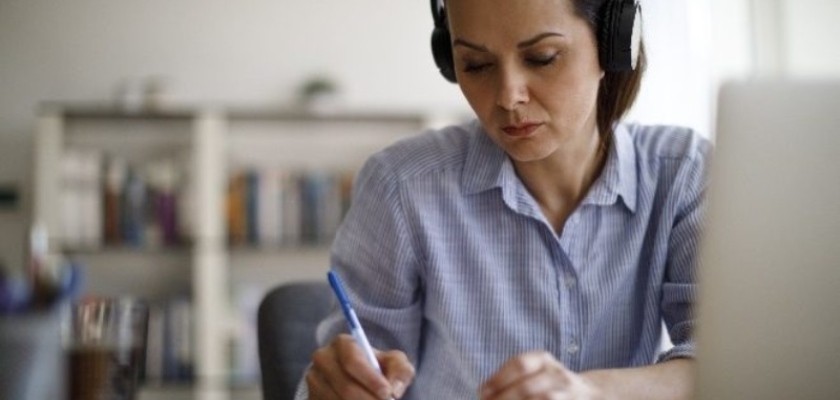 The COVID-19 pandemic has touched all areas of business. It has meant organisations and workers alike have had to adapt and be agile to deliver, in some cases, the same job they had been doing one way for some time. Delivering training is no different and in this new era of work, having a robust training programme will be fundamental to helping organisations to adapt to and embrace change in the future.
Even as lockdown restrictions continue to be eased and people start returning to their places of work, it will be some time before offices are occupied by full teams again. More people will be working flexibly in the future and business travel won't be as widely used as it once was. Therefore, it's likely that we'll see a rise in hybrid teams, in which some employees work from the office while others work remotely, rotating on a shift basis.
Training is something that has traditionally been done to best effect in person, so this shift has led to organisations asking how they can get the same results while providing remote training to workforces operating in a hybrid working model.
Speaking from my own experience, remote training requires a very different skill set compared to face-to-face training. Presenters need the confidence in the technological platform they are using for instance. They must also be far more attentive to what the group is doing, whether they're engaged with the content and if they aren't, needing to change the pace, or asking specific questions to an individual or even taking a break if energy levels are low.
In addition, the COVID-19 pandemic is leading to businesses having to quickly pivot to meet new challenges and demand, so the training delivered to employees needs to be timely and relevant. This means it can't be planned too far ahead of time. As a result, globally, as a team, since the pandemic began, we have had to find new ways of doing things, examining what we would usually do, but from a different perspective and adapting our approach as we have gone along.
There are many benefits to delivering virtual training
There are many benefits of conducting virtual training. Such as the flexibility it offers, costs savings, knowledge retention from shorter training modules, increased convenience in terms of people's schedules, not to mention the environmental benefits from the reduction in travel. So even as we do move beyond the pandemic, while I don't expect face-to-face training to be replaced in its entirety, remote training is going to play a huge part going forward, especially now we've proven we can do it and that it is practical.
How to deliver virtual training to remote and hybrid teams
As we began our journey as a training team during the early days of the pandemic, we had literally hundreds of face-to-face training sessions planned that had to be cancelled and immediately replaced by virtual versions, so it's safe to say that there were some big lessons learned. I'll share some of them with you now.
1. Learn how to use the new technology yourself
It's been said by many people already, but our experiences of this pandemic would have been very different without the technology that is available to us today. We're able to connect with people from across the world, we can share documents instantly and can talk face-to-face.
The majority of companies will have already had some sort of video conferencing technology at their disposal. We have been using a number of various platforms, including Fuze, Webex, Skype and Microsoft Teams to deliver our virtual training. Which one we choose to use on any given day is decided by a number of factors, such as choosing the platform that is mostly used locally, how secure the platform needs to be, if there is any additional integration into existing systems required, and the overall goal of the training session, as specific platforms work better than others for certain tasks and with certain audiences – such as a higher level of interaction among attendees.
Of course, using so many different platforms has meant there were several new systems we as a training team had to get to grips with in a short space of time. Learning how to use these platforms is important – if anything goes wrong you don't want to lose the attention of your audience while you take time to fix it. In addition, if you know what the platform is capable of, there could even be a better way of delivering the training.
So, find out which platform will work best for you by asking your employees which they regularly use, ask yourself whether it fits the needs of your training and then spend the time learning how to use it.
2. Change the format of your training courses
You will also have to review your existing training programmes and ask yourself whether they still work in this new virtual format – the answer will likely be no. For instance, when training is carried out face-to-face, you might split people into groups to work on exercises as a team, this works very differently when everyone is in separate locations.
You will also have to take attendee engagement levels into consideration, it is much more difficult to hold people's attention when they are remote. This means you will have to think about the length of the content too, it will be harder to judge the room when you're looking at only a handful of people on a small screen. While it becomes harder if you are training a large group, addressing people directly to receive constant feedback will help you ensure that everybody is participating, or consider insisting all attendees have their camera permanently switched on. Another issue that you will likely find is not being able to be personal with people, as it is harder to support specific requests when you can't talk one-on-one as easily.
So, there is a real need to adapt. Ensure you know why people are taking that particular training course prior to their attendance, and, importantly, what they want to get from it. Make sure everyone in that group has similar levels of experience, so you're not over or underexplaining anything. Just make sure you're delivering the right thing to the right people at the right time, rather than a 'one size fits all' approach.
One of the most effective changes we made to our training very early on in the lockdown period was to make our virtual training much more focused on particular topics (which I will go on to next) and also reducing the length of time of each course. For example, where a training model would have traditionally lasted a day, now we have reduced them into two 2.5-hour sessions. So instead of trying to hold someone's attention for a full day on a wider range of topics, we've broken down every topic into smaller chunks and they last no longer than two and half hours.
3. Adapt your virtual training to the next era of work
Your virtual training programmes must prepare your workforce with the necessary tools to navigate the next era of work. This might mean some elements of your existing training have become redundant as they're too focused on the world we have now left behind. For example, within Hays we have had to change our approach to give our staff the skills to run meetings, interviews and onboarding, remotely.
The world of work is now very different, compared to what is was just a few months ago, so the need for different skills has come to the forefront as more professionals are having to be flexible to the changing needs of their businesses. This means the skills that were lower down the list of priorities pre-crisis are now seen as essential. For example, remote employees may be using new technology that they have little knowledge of, so, in order to use it successfully, they need to be taught.
From a people managers perspective, many may never have had to manage hybrid teams, so you will need to make sure they are equipped to manage their people the best they can in the new environment. This will include managing the wellbeing of remote workers, ensuring the team is still connected with one another and operating as one. It's also important that you're helping managers to avoid falling into the trap of micromanaging their team, as well as providing them with guidance on when to offer praise and when to give feedback.
As well as looking at what virtual training is relevant to your employees right now, you also need to make sure that what you're teaching them is useful for when they're back in the office – or working in the new hybrid structure. So, find the right balance between what's relevant to the current situation, but also what will be important in the new era of work awaiting us in the near future.
4. Provide one-to-one training support to remote or hybrid employees
Being accessible is a crucial role for a training team, particularly as we enter the next era of work. However, it can be difficult as you're not face-to-face and thus it can be quite difficult for employees to feel they can just approach you if they have a question or concern.
At Hays, in addition to the formal virtual training programmes, we have also begun to run virtual training clinics. During these clinics, employees can call us if they have any questions and if they want ideas or advice. We have found quite a few of our people have taken advantage of this. A key area they often want to talk about is the new skills they personally think they need to thrive in the next era of work, such as technological skills or how to network in a remote world. It has been great to hear directly what skills they believe they require, rather than guessing what they might need; we then know what training session will be better suited to them.
This process of having to review and adapt our training has helped me look at our offering as a training team from a different perspective, and question why we do what we do. Overall, one of the biggest learns for me is to be open minded. We have always thought that we need to carry out training by being psychically in front of them, but to be honest, that isn't always necessary. It's very much about the adaptation of what you've been doing and evolving it for the new era.
I am not convinced remote training will ever fully replace the face-to-face experience, simply because it remains so effective. However, during this period we have learnt that just because we are used to delivering something one way, it doesn't mean we should necessarily continue doing it as we did before. We have proven we can carry out training remotely and as the world of work evolves, so should training. In truth, there are pros and cons to both. I have no doubt in the years to come that the challenges to carrying out training remotely will be met through virtual reality or augmented reality, but in the here and now, and the near future, we have to make the most of both worlds to serve hybrid teams.
Related Blogs:
AUTHOR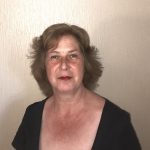 MICKI FRANKLAND
Hays EMEA,Learning & Development Manager
Micki Frankland is a Learning & Development Manager at Hays for the EMEA region. Her role covers all Learning & Development requirements for countries within the EMEA territory, with a focus on management training. Micki has been working for Hays since 2006, having had prior experience across a number of organisations within the recruitment industry. Micki first entered the industry as a recruitment consultant before quickly moving into a training role when she joined Hays. Micki has a passion for overseeing people's development and growth professionally, helping colleagues to advance their skills and knowledge base to become effective people managers.
Career Advice Promo block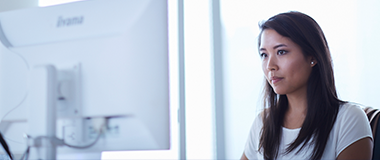 The job search / CV support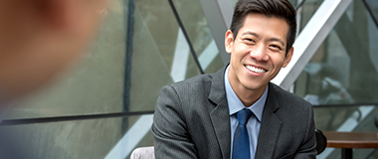 The job interview