Eight tricky interview questions – and how to answer them
EIGHT TRICKY INTERVIEW QUESTIONS - AND HOW TO ANSWER THEM

So, you've been invited to interview for your dream job, and you're starting your all-important preparation. As part of that preparation, you've thought about the most likely things you could be asked, such as "why do you want to work here?" or "what first attracted you to this role?" and you have diligently prepared your answers. But, are you prepared to answer those trickier interview questions?
We find that many candidates are caught off guard because they're not fully equipped with a satisfactory answer. So, what are these trickier interview questions? Why are you being asked them? And how should you answer?
1. Tell me about yourself
This is likely to be one of the first questions you are asked and can set the tone for the rest of the interview. Because of its vague nature, this question can prompt an all or nothing response. Either the candidate tells their entire life story, or simply recites their current job title and company.
By asking this question, the interviewer really wants to know how you got to where you are, how suitable you are for the role and the company, and what makes you tick. Therefore, my advice would be to tell your story up until now but focus on what you can bring to this opportunity.
For instance, if you are a Marketing Manager for a national business, interviewing for a role at an international company with better opportunities, you could follow the below structure and provide answers like the below:
Open your answer with what first drew you to your profession
"Upon completing a Marketing Management module as part of my Business Degree, I realised this was a field in which I excelled and felt passionate about."
Tie this into a headline overview of your (relevant) career history up until now
"Since then I have applied this knowledge to a number of Marketing roles, whilst developing new skills, progressing my career, and reaching my current position of Marketing Manager at x company."
Now, end your story with why you are here
"I am now looking to expand upon my skills within a role that has a global remit and plenty of scope for continued progression, hence why I applied."
In sticking to the above structure you can strike that balance between storytelling, and getting straight to the point about why you think you're the right person for the job.
2.Can you tell me about a time when you implemented an innovative idea successfully?
This question is not to be underestimated. Employers are becoming increasingly aware of the fact that in order to survive the latest digital, political and industry changes, they will need a workforce of innovative "ideas people" who can pre-empt these. Our CEO and LinkedIn Influencer, Alistair Cox explains the importance he places on the need to recruit staff with an innovative mindset in one of his recent blogs, and outlines how "at Hays, we enable our staff to act 'like an owner', encouraging employees to introduce their own ideas."
Therefore, try and think about a time when you not only came up with a good idea but more so came up with an idea which was topical, responsive and produced a great result. Adhere to the "STAR" technique when planning your answer so your point doesn't get lost amongst the storytelling i.e. –
"I was a Marketing Manager for a small cyber-security company. One morning I read a news story about a new data protection law that was to be implemented over the next few months affecting the healthcare sector. This law required all healthcare records to have a certain level of encryption, with penalties attached for not doing so. The company I worked at sold a market leading product for encrypting files to the highest standard."
T to describe your task and involvement
"I saw this occasion as a chance to get ahead of the game, and put together a marketing campaign which promoted this product to the healthcare sector."
A to tell of your action (or in this case, idea)
"I made it my priority secure some budget and invest in quality healthcare sector data for our telemarketers to cold call. I also put together a follow-up email template with a link to an on-demand product webinar, which the telemarketers could send out following a marketing call."
R to show off the results
"As a result, product webinar views went up x percent that week. My company secured x meetings with x IT procurement managers for the healthcare sector, and closed x amount of deals before this new law even came into practice."
3. How do you ensure your skills are up to date and relevant?
This question has a similar objective to the above. Not only does the interviewer want to know that you have a keen interest or passion in the field, they also want to know that you are always eager to learn and develop within your role.
Can you think of any training or mentoring programmes which you have undertaken in order to develop your competencies and skill set? What about any interesting educational material? Some of the best answers I have seen when interviewing for positions at Hays will mention any expert-led content that they have recently read and enjoyed. You could also mention podcasts, press releases and books.
4. Can you tell us about a time when you failed?
The word "fail" typically puts candidates on the defensive, which is understandable. However, the worst thing you can say in this situation is that you have never failed. Remember that by asking you this question, the interviewer isn't trying to catch you out. They know even the most diligent and promising candidates would have experienced setbacks. They want to know how you overcame them and what you learnt.
Your failure doesn't don't have to be massively detrimental. You could mention a time that you simply missed a deadline or didn't meet one of your Key Performance Indicators. When you answer this question set the scene, paint a clear picture of where you went wrong, what you learnt from it and what you would do differently next time. For example:
"When I was a Marketing Manager at X company, I was tasked with co-ordinating the launch of our first company magazine. The launch date had been given; however, I underestimated how long it would take to gather editorial content from the magazine's contributors. Therefore, the publication launched two days behind schedule. Whilst the magazine was well received, our clients did expect to receive their copy earlier than they did. From this, I learnt to give myself plenty of time when working with external contributors and to give plenty of leeway when deciding on launch dates."
5. Describe your ideal job
This isn't a trick to check you have read the job description properly. The interviewer will have asked you this question to determine whether you would actually be happy in this role, therefore, likely to stay and progress within the company.
When preparing this answer, think about what your core responsibilities be in your ideal role, and how you would apply your key skills to these. Now think about how this can tie into the role that you are interviewing for, and highlight both what you are looking for, what you can offer, and why you are a good match for them. For example:
"My ideal job would be a Marketing Manager role with several direct reports and a global remit, within a forward thinking, sociable organisation, where there are opportunities to develop and work overseas."
6. How would your friends describe you?
This is a popular interview question, and by asking it, the interviewer will be trying to determine: a. if your personality suits the role and b. if your personality suits the team and company.
Let's start with how well your personality traits suit your role. What kind of personal attributes would be useful here? For instance, you might be interviewing for a sales role, and your friends describe you as friendly and a good listener. Therefore you would bring this up in order to demonstrate your ability to build a rapport with people, including potential and existing clients. For example:
"My friends and family would describe me as friendly and a good listener. I have found that these attributes can translate well in a sales environment, especially when building a rapport with clients and establishing their business needs."
In this industry, we also encourage our clients to assess personality fit; because this is often the main reason a new hire does not work out. Once again, it is in your interest to be honest here. Don't just think about traits that relate to the job description, actually think about how your friends would describe you. This will indicate to the interviewer how well you will get on with your potential colleagues.
7. What type of salary are you looking for?
Your interviewer should know the industry standard for your role and level of experience. Make sure you do, and if not, then check out our salary guides.
Having this information will allow you to answer this question with a lot more conviction, and will put you in a much better position should you need to negotiate. If you are still in the early stages of the interview process and don't feel that you want to negotiate just yet, you can always say that you want to better understand the company and the role before commenting on salary.
8. Do you have any questions for me?
Finally, this is your chance to end the interview on a high by showing a genuine interest in the role. Some candidates make the mistake of having set questions in their mind, and not listening out for the answers to these questions during the interview. Therefore, they will proceed to ask these answered questions at the end, and the interviewer will think they weren't listening.
Pay attention and have a number of questions up your sleeve. You should also keep an open mind for any new questions which may crop up during the interview, stemming from any of the topics that your interviewer covers.
By asking these trickier interview questions, the interviewer is trying to gauge more about you as a person as well as a potential recruit; be it personality fit, an innovative spirit or staying power. I hope the above advice will give you an idea of why your interviewer might ask you certain questions; and more importantly, how to provide strong, honest and informative answers which put you ahead of the competition.
AUTHOR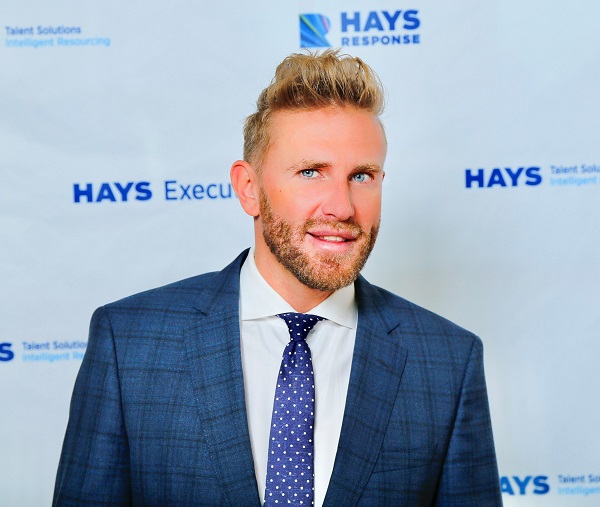 ROBBY VANUXEM
Managing Director
Robby Vanuxem is the Managing Director of Hays Belgium.
Robby Vanuxem has over 20 years of industry experience, including over 15 in Hays. He started in 2000 in the world of HR and worked his way up the ranks – from consultant over Business Director to Regional Director – until he reached the Managing Director position in 2015.
Career Advice Promo block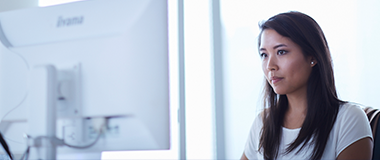 The job search / CV support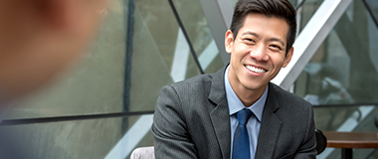 The job interview