HOW DO I EXPLAIN REDUNDANCY ON MY CV AND DURING A JOB INTERVIEW?
HOW DO I EXPLAIN REDUNDANCY ON MY CV AND DURING A JOB INTERVIEW?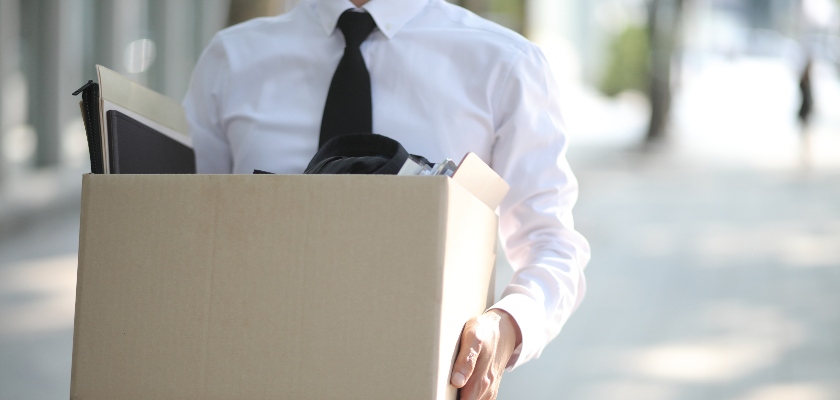 If you've found yourself in the position of being made redundant, don't be afraid of communicating it clearly on your CV and in a job interview.
When addressing your redundancy on your CV, include any relevant and appropriate background information, such as the department or organisation needing to downsize, and ensure you highlight your key achievements in the role.
Similarly, address any redundancy-related questions in a job interview by focusing on successes in your previous job and explaining how you've used your time proactively since your redundancy.
YOUR CAREER CAN BOUNCE BACK FROM REDUNDANCY
If you have recently been made redundant, you may feel as though you're facing an uncertain future. Once the initial shock subsides and your thoughts turn to your next job search, you may also wonder how to best address your redundancy on your CV and in future job interviews.
Before going any further, it is important to recognise that there really is no stigma related to redundancy. As we have
previously noted
, such decisions are made on commercial grounds and are never a personal reflection of you, your skills or your value. Indeed, many people have been through a redundancy – perhaps even your future manager – and employers are rarely sceptical of a candidate who has experienced a redundancy. You therefore shouldn't feel at all ashamed or embarrassed about your redundancy or fear your career will be unable to 'bounce back'.
Instead, try to look to your future with hope and optimism, however disappointed and disheartened you may feel in the short-term about your redundancy itself. Know that you can make a difference to an employer and your skills are valued.
With this in mind, here are some ways to acknowledge your redundancy as you search for a new role.
THE BEST WAYS TO EXPLAIN YOUR REDUNDANCY ON YOUR CV
Include the start and end dates of your previous employment on your CV.
It's crucial to be open, honest and succinct about your redundancy on your CV. Include both the month and year of your start and end dates for your last period of employment – you won't want to give the impression of trying to conceal the reality of the situation.
Address your reason for leaving and any other background information when listing your previous role
Briefly explain the facts about how your employment ended, in the context of the broader organisational or economic changes. You do not need to devote more than one or two lines to explain the reasons behind your employer making you redundant, though. For example, "My role was made redundant due to the impact of COVID-19 on my employer's industry." Including brief, relevant background information like this will help prospective employers to understand the broader circumstances surrounding your redundancy while saving vital space for selling your skills and experience.
Highlight your key achievements in your last role
Outlining your redundancy on your CV doesn't mean you need to dwell on it. Your main focus should be on the positives, such as your recent accomplishments in your previous role. As well as more formal achievements, refer to any projects you worked on that you are proud of, whether you managed to complete these before your redundancy or not. For further guidance, we have previously written about how to enhance your CV with quantifiable evidence of your skills, competencies and results which will help you here. Another simple trick for referencing strengths and accomplishments in an impactful way is using action verbs – for example, instead of simply saying you have "strong communication skills", using terms like "wrote", "edited" or "published" forces you to include your results and achievements.
List any proactive activities you've been doing since you were made redundant
It is also advisable to explain, briefly, how you have filled the intervening time since being made redundant. In the professional summary section of your CV, mention anything you have done during this time that is productive and relevant to your target job, such as
upskilling
or
perfecting your online personal brand
. If you have completed any voluntary work during your time out of paid employment, add this to the work experience section – just make sure you focus on your achievements in the role to boost your marketability to employers.
HOW TO EXPLAIN YOUR REDUNDANCY IN A JOB INTERVIEW
Nothing about being made redundant is your fault, so you shouldn't feel embarrassed or ashamed if an interviewer brings it up. If you do feel nervous about being asked about it, prepare and practise your answer in advance, taking into account the below strategies.
Take your opportunity to explain the situation
If the interviewer asks you to expand on the circumstances around your redundancy beyond what your CV states, be prepared to elaborate on, for example, whether there were multiple redundancies in your department due to COVID-19 disruption.
Reference your successes in the role from which you were made redundant
Your accomplishments in your last job are no less valid simply due to your redundancy – after all, your redundancy is not a reflection of your abilities or how well you performed in the role.So, be ready to cite your achievements that best demonstrate your suitability for the job you're interviewing for, and how you wish to build on these. Just as you should include
quantifiable results on your CV
, you should also mention these in interviews, to help further illustrate your competence and ability.
Use positive language
Don't blame or talk negatively about your previous employer. Any reference to the manager or organisation that made you redundant should be in the context of being thankful for your time, learning and achievements with them. Also explain how – while you were disappointed to leave – you immediately turned your attentions to refocusing your career goals and identifying your next steps.
Focus on what you have been doing since your redundancy
Have you been upskilling or attending webinars? What about reading papers and books on your industry? Maybe you've been volunteering or participating in charity work? Describe these activities in an authentic way that helps to present you as a strong candidate for the role, and a rounded person. Make it clear to the interviewer that the way in which you've used your time since leaving your last job makes you an even stronger potential employee for this position.
Explain why this role you're applying for is a good fit for you
You won't want to create the impression that you are simply applying for any role that will get you rapidly back into the workplace – you want to make it clear to the interviewer that it's this specific opportunity that you're interested in. So, in the interview, describe why this would be the logical next job for you, and would make you the right choice for the potential employer. What skills and experiences have you gained, both in your past roles and since you were made redundant, that you could bring to this new role to help the organisation achieve its own objectives for this position? If you're struggling to approach planning an answer for this question, refer to our Spain Managing Director, Chris Dottie's advice in his blog focused on how you can show your interviewer that you really want this job.
"WHY WERE YOU MADE REDUNDANT?" – AN EXAMPLE INTERVIEW ANSWER:
Based on this, how do you think you might answer when an interviewer asks you about your redundancy? Hays Poland Director Marc Burrage gives a great example answer in his
previous article
on how a candidate may explain common CV gaps:
"My previous employer had to make a series of budget cuts, as a result of which, my role was made redundant. However, I'm proud of what I achieved in my previous position as a credit controller – for example, I built a new streamlined process in order to speed up customer credit checks that was subsequently adopted by the wider business.
"Since being made redundant, I've used my time out of the workplace to really think about what I want from my next role and have also been proactively keeping up-to-date with the latest developments in the industry.
"This role particularly caught my attention as I'm keen to find an opportunity where I can build on my existing skill set, manage a team, and really help drive the business forward."
TURN YOUR LIFE AFTER REDUNDANCY INTO A REWARDING NEW CHAPTER IN YOUR CAREER
We are very sorry that you're going through this turbulent career change right now. However, we would urge you to try your best to frame the experience as an opportunity for growth.
You can use this time out from the workplace to
learn new skills
or search for a job role or company that you would be much more passionate about. Or perhaps this is a chance for you to really review your career decisions to date, and consider the best strategy going forward?
All hiring managers and employers are going to understand your situation right now, so addressing it clearly and in a positive manner – both on your CV and in an interview – will do nothing to damage your chances in a new role. In fact, many employers appreciate a candidate who is immediately available and does not have a notice period to work – to name just one benefit of your redundancy for potential employers.
Keep focusing on those positives in your life and career – because there are plenty of them. Try to apply a growth mindset to your situation, as you will learn a lot from this experience – even if you can't see it right now. Good luck.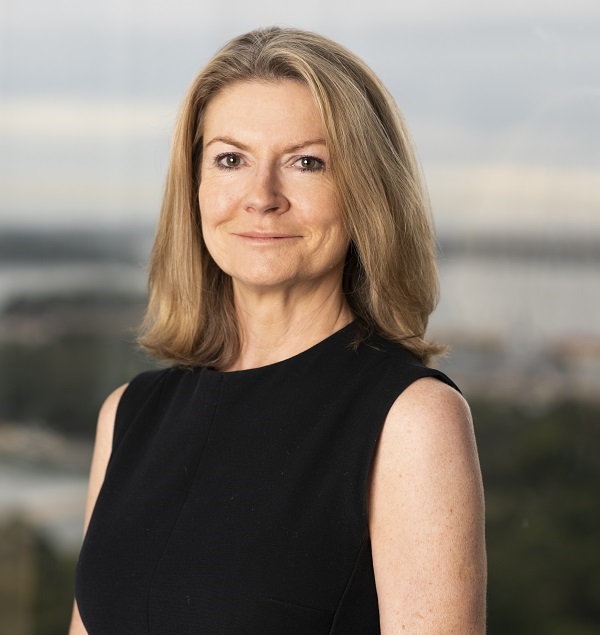 Jane Mcneill
Jane McNeill joined Hays in 1987 as a graduate trainee in their London head office after graduating with an MA (Hons) in Psychology from Edinburgh University. She began her career recruiting accountancy & finance professionals, before spending 11 years recruiting senior permanent professionals for London's banking & finance sector. During this time she quickly progressed through management roles and in 1992 she was appointed Director after leading the London city business to a phenomenal post-recession recovery.
Jane transferred to Perth, Western Australia, in 2001. Over the next decade she grew Hays' business in that state from a team of 15 to nearly 250 staff. She also established and managed Hays' banking & financial services business.
She was appointed to the Hays Australia & New Zealand management board in 2007. Now based in Sydney, Jane oversees Hays' operations in both NSW and WA. She is responsible for 400 staff located in two states that are separated by a five-hour flight and a three-hour time difference. At the same time, she retains her keen interest and passion in banking & financial services recruitment by adding national responsibility for Hays Banking and Hays Insurance to her remit.
Career Advice Promo block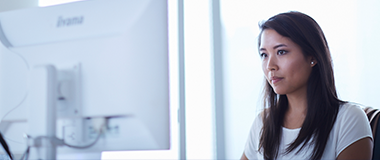 The job search / CV support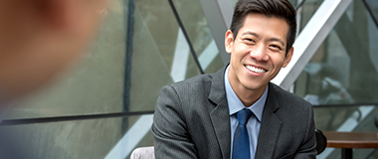 The job interview