WORKING FROM HOME WITH KIDS: HOW TO LOOK AFTER YOUR FAMILY'S WELLBEING IN THE AGE OF CORONA
WORKING FROM HOME WITH KIDS: HOW TO LOOK AFTER YOUR FAMILY'S WELLBEING IN THE AGE OF CORONA


To categorise 2020 as a 'stressful year for most people' would be an understatement.

Some have been 'shielding', separated from their friends and loved ones. Some have been placed on alternative working arrangements, whilst others have seen an increase in their normal day-to-day workload. It's likely that every one of us has struggled – at least to some degree – with the phenomenal changes wrought by coronavirus on our usual routines.

When did YOU last think about your mental health?

Considering how isolating being under lockdown can feel, it has been heartening to see a renewed focus by organisations, the media and government on the importance of looking after our mental health since the pandemic began.

However, for those of us working from home with kids, taking practical steps to look after our mental health can sometimes fall by the wayside – juggling our professional and parental responsibilities can leave us with scarce time to think about our own wellbeing.

Yet it is absolutely vital we don't neglect this. Burnout is real, and if left unchecked, it will almost certainly have a negative impact on your work and family life. So, we've put together a list of suggestions to help support the wellbeing of everyone in your house, which parents who are working from home may want to try:

1. Healthy routines make for healthy minds

We have suggested a basic family schedule you might want to use in our previous blog, but as a reminder: a good routine is important for good mental health.

When planning your routine, there a few things you should factor in each week:

'Busy' time: Every member of the household above a certain age should have time during which they complete work, schoolwork or work towards some other achievement. In completing these jobs, we create a healthy sense of purpose and feelings of accomplishment.
'Relaxing' time: This is time when you get to 'switch off' and do something that you enjoy without feeling guilty or worrying that you should be using this time to achieve something. Whether reading a book, taking a long bath or watching some TV – this kind of downtime is important to unwind. Other members of the family should try to respect each other's 'relaxing' time – although parents of little ones will of course need to take it in shifts!
'Chore' time: Chores may not immediately spring to mind as an enjoyable activity, but they can play a surprisingly important part in ensuring good mental health. As the saying goes: 'tidy home, tidy mind'. It's also important that everyone pitches in, to prevent all of the housework falling on one member of the family, and therefore adding more tasks on their daily to-do list.
'Family fun' time: Try to carve out time together as a family that is focused around a single activity, creating a fun space in which you all enjoy spending time together. Why not take it in turns suggesting something you each might like to do: such as a board game evening, a day spent cooking a certain cuisine followed by a big family meal, a movie night or even asking your kids to prepare a quiz or a put on a show for their parents?
'One-on-one' time: If you have more than one child, try to allocate some quality time just for two of you. This might be especially important for older kids: whilst little ones require a lot of attention and support, it can be easy to forget that self-sufficient older kids and teenagers need to spend time with you too, and may need the privacy of one-on-one conversations to open-up about their feelings. Maybe find something you like doing together and make it a daily or weekly occurrence – such as a long walk in the evening, baking together at the weekend, or a TV show you can watch together? You might find that these moments are the highlights of your week, too.

2. Keep checking in with each other – and with yourself

When it comes to fostering good mental health, effective communication is crucial. Try to remember to ask each of your family members every week: 'How are you feeling at the moment?' With everything that's going on, it can be easy to forget that as a result of the tumultuous times we are living through, some of your family members may be struggling with more worries or anxieties than you realise. Keep these conversations confidential and be careful not judge: just listen, and ask what you can do to help them.

Equally, it's important to ensure you are checking in with yourself – how are you feeling and why? What do you need to improve your mood when you are feeling 'low'? Talk about your feelings – it will help your family understand your current emotional state, help your children understand that articulating their feelings calmly is healthy and to be encouraged, and help you take charge of your own wellbeing.

3. Respect physical boundaries…

Since lockdown was announced and many of us began working from home full time, we have realised the importance of having set 'spaces' dedicated to work. Not only does sitting in a designated 'work zone' help you get into a productive frame of mind, but it also signals to your family that you are at work and therefore shouldn't be disturbed if at all possible.

We all need these kinds of personal spaces – especially now, when we are all spending more time with each other than ever before, and don't have our usual time apart. It's important to know that we have a safe, private place that is 'ours'. Respect your children's boundaries, encourage siblings to always knock on bedroom doors and try to teach each other that a shut door means alone time is needed.

4. …but know that others will be understanding if your two worlds cross paths

The risk of children interrupting virtual meetings or presentations may be a source of great stress for many parents – particularly if you have very young children or there are two working parents who both need to be on calls at the same time. However, you need to remember that in light of the current circumstances, this is something that the vast majority of your colleagues will be understanding about – in fact, many of them will be in the same boat as you! In order to set your mind at ease before calls, it may be easier to simply be honest and explain the situation to everyone at the beginning of your call – you might even want to virtually introduce your children to trusted colleagues, should you feel it is appropriate.

5. Keep active!

Exercise not only helps keep you physically healthy, but it also helps ensure you stay mentally healthy too – not least because it can make you feel more confident, help you concentrate and sleep better. Whether it's a walk in a park, a spot of gardening, or even some vigorous housework, you and your family should try to do at least 30 minutes exercise, five times a week.

6. Take time off work, but plan for a new type of 'holiday'

Taking holiday leave is important for your wellbeing, so you should try to take some time off from work. However, time off right now may not look like the usual sunny, sandy break you are used to! Instead, your house will not only be where you all live, work and go to school – it will also be your holiday destination.

When planning for this new kind of 'holiday', bear in mind the following:

Don't log on: A few months ago, you wouldn't dream of going into the office when you were on holiday, so you should try not to log on your remote work portal or emails when on leave.
Change up your household routine: We have already discussed the importance of routine. However, on 'holiday', why not change things up so you and your family take a break from the norm – perhaps let chores slide for a week, or allow slightly later bedtimes than usual?
Explore the world from home: There are some ways you can satisfy some of your wanderlust without having to actually get on a plane. How about assigning each day of your holiday with a destination, and on that day you all enjoy the 'local' cuisine, learn about the culture and try out some regional books, movies and music?

7. Encourage kindness

Last, but by no means least, one thing we can all learn from 2020 is the importance of being kind to one another. Treat each other as we would like to be treated ourselves and try to be understanding of each other's personal struggles.

At home, try to foster this atmosphere of kindness. The current circumstances can lead to some family relationships feeling a bit tested or strained at times – which is perfectly normal. But remember to cut each other some slack and be mindful that everyone copes with stress in different ways. Try to remind yourself and each other that one of the few silver linings to this challenging time is a period of quality time that is unlikely to come around again, which can bring you closer as a family if you all work towards this goal.

If we all try to support each other, then we can make a real difference to our collective wellbeing. So: be kind to each other – and to yourself.

GAELLE BLAKE AND JAMES MILLIGAN

Gaelle Blake began working for Hays in 1999, joining our Construction and Property Division in London Victoria. Since then she has held a variety of operational management roles across a variety of sectors, including setting up the Hays Career Transitions business in 2009. In 2018, Gaelle was appointed as UK&I Director for Permanent Appointments, and in July 2020 Gaelle was appointed as the UKI Director for Construction and Property, in addition to her role as UKI Director for Permanent Appointments.

Prior to joining Hays, Gaelle studied at both the Universities of Warwick and Bath, gaining an BA (Hons) and then an MSc in Management.

James Milligan is the Global Head of Technology at Hays, having joined in 2000. In his role, he is responsible for the strategic development of Hays ' technology businesses globally.
Career Advice Promo block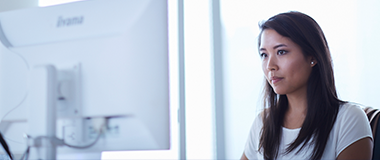 The job search / CV support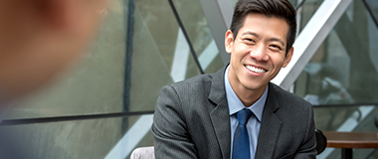 The job interview