The Inside Story in Japan
The Inside Story in Japan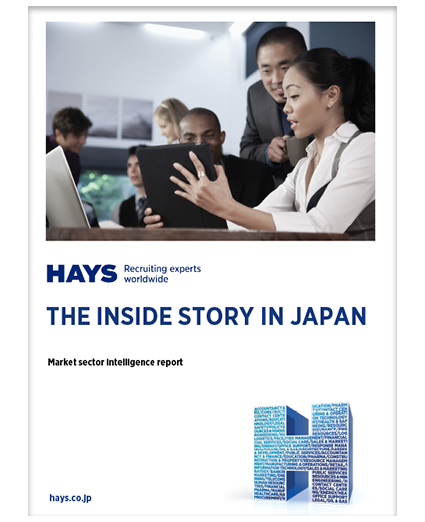 Hays Japan has released its latest Inside Story in Japan market sector intelligence report. The report profiles one business unit each month and reveals compelling insights into its current trends, challenges and opportunities.
As the labor market in Japan is one of the tightest market in the world, this month we examine the growing opportunities for Enterprise Technology.
Our overview of HR in Japan combines deep business and industry insight that offers expert advice and key resources for all aspects of your recruitment needs whether you are job-hunting, looking to progress in your current role, or looking to build out your team.
The Inside Story right promo block
The Inside Story in Japan
2020
Technology
2019