Deloitte Tohmatsu Tax Co. – Hiring perspective
"Reconnect Japanese professionals with lifelong learning"

Deloitte Tohmatsu Tax Co. – Hiring perspective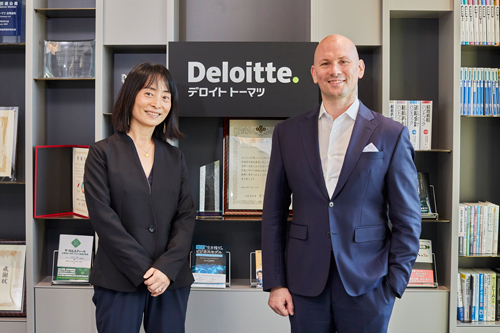 Deloitte Tohmatsu Tax Co., a certified public tax accounting firm, is a member of Deloitte Tohmatsu Group (Deloitte Japan) and Deloitte Touche Tohmatsu LLC (Audit). Deloitte Tohmatsu Tax Co. is a part of the Deloitte network, with more than 300,000 professionals in more than 150 countries and territories, providing clients with professional services globally.
We recently interviewed
Christopher Snow
, Partner of Business Process Solutions, about his career path, Deloitte's strategy, the skills they seek, and his advice for job seekers interested in joining Deloitte. The interviewer was
Bunka Cho
, Business Director at Hays Japan.
Bunka: Can you provide insights into your professional background and what led you to join Deloitte?
Chris

:
I have a background in recruitment and
have always been fascinated by the role I played as a recruiter in the career development of the professionals I served
. In the recruitment agency model, the employer typically pays for the successful introduction of a professional -- so
it intrigued me to understand how agency recruiters create value for the professionals, or candidates
, in the long term.
Before my career in recruitment, while most aspiring professionals attended university, I took a different path. I tried my hand at various jobs and industries to get more practical experience in the job market. I spent roughly five years in telecommunications and technical support during this time. Eventually, I realized an Operations-focused role was not for me -- I wanted to build and create.
In 2008, I still needed clarification on combining what I enjoyed doing with something that would give me a career. Fortunately, I interviewed for a recruitment agency in New York and felt inspired by one of my interviewers enough that I wanted to join the company, if only to learn from her. Thus began my recruitment career, focusing on the financial services industry at the time. Despite the onset of the Lehman Shock nine months later, I was lucky to have supportive leadership and a solid team to learn from.
The following five years were one of my life's most intense learning opportunities. New business development was challenging at that time due to the fallout of the global financial crisis. This reality, with the help of my curiosity, forced me to create a value proposition that went beyond service to create an exceptional customer experience for my clients -- both professionals and employers that would hire them.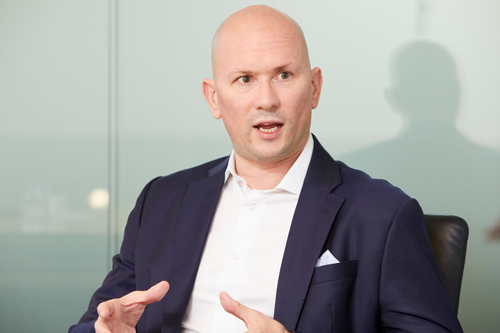 In 2013, I traveled internationally and felt inspired by the opportunities for learning beyond the United States. I decided to exercise my company's mobility program to move internationally to challenge myself and accelerate my development. There were many countries I could work in, but my father spent time stationed in Japan, and I had taken Japanese in high school, so Japan was high on the list. When a Managing Director at my company shared that he had previously worked in Tokyo and highly recommended it -- I decided to move to Japan and appreciate that the missing pieces would be part of the journey of living abroad.
Once in Japan, my company's internal communications were in English and the bi-lingual Japanese hiring managers I worked with preferred to speak and reason about their talent shortages in English. There remains a value proposition for non-Japanese recruiters to bring the diversity of their perspective for their client's benefit.
The real challenge for me was relating to the values and motivations of Japanese candidates and colleagues. To this day, I'm still learning about Japanese professionals and people in general -- understanding others has become my greatest passion.
The next eight years were what I was after: I learned a new culture, noticed many of the same challenges to hiring regardless of geography, and had to reinvent my industry focus as the financial services industry in Tokyo was relatively small compared to New York. Most importantly, I learned that the skills I could rely on as an individual contributor differed from what was needed for me to be a leader and manager of my team. I learned some hard lessons and am grateful to those who worked with me while I reinvented myself.
My continued interest in the role of recruitment agencies or a career partner was part of my reason for joining Deloitte, the world's largest management consulting firm, with over 415,000 employees worldwide. Joining an organisation of this scale and expertise would give me a platform to play a critical role in addressing the shortcomings of the local employment market.
Bunka: Can you please share with us Deloitte's vision, its business strategy, and how it sets itself apart from its competitors in the macro perspective?
Chris

:
Deloitte's vision is to "
Make an impact that matters
." Impact is a multifaceted concept, going beyond revenue growth and business expansion by focusing on the outcomes our practitioners are making for our clients and the markets we operate in. While there are many ways to measure a company's success, we believe impact and outcomes are closely correlated when creating a positive difference in the world.
At Deloitte, we dedicate our time and resources to share our expertise to bring about positive change. For example, Deloitte recently published a playbook for extending the hospital ward to rural areas coping with the Delta variant of COVID-19. This critical research provided hospitals with options to provide quality healthcare to patients in their homes using telehealth solutions.
Deloitte also brings global thought leadership to the vital conversation around the future of work. Japan's demographic reality is well-known, but the path to coping with and solving a shortage of skills and capabilities requires us to look outside Japan for strategies that can work for us locally. Through my daily work, I'm proud to participate in this conversation and work toward a viable solution for Japan's professionals.
Preparing for a more digital future, Deloitte also supports Japan's most precious companies with their digitalization efforts by providing strategy, planning, and implementation support for enterprise resource planning (ERP).
Overall, we differentiate ourselves by constantly striving to make meaningful contributions to society, whether in healthcare, workforce transformation, or a digital future, by providing innovative solutions to these complex problems.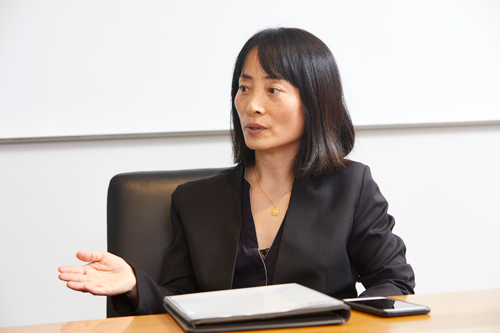 Of course, making an impact is challenging as an individual, so I am grateful to the organisation for providing us with a compass in our Shared Values. These Shared Values are prominently displayed on our walls and discussed regularly in our meetings, town halls, and internal communications.
Our Shared Value to "Lead the way" speaks to me directly. Often, there are many voices on a challenging societal issue, and action is often the antidote. We don't just aspire to be thought leaders for the sake of it, but instead to discover and invent by co-creating the solution with our customers directly. To this end, we are grateful to our allies and ecosystem partners, from academia to our friends in the technology industry.
Another Shared Value at Deloitte is to "collaborate for measurable impact." I believe teamwork is essential to success, and I am again grateful that this value is incorporated into our company operations. Solving a challenge for our customers with my team members are the moments I remember most fondly.
When you visit Deloitte, you can see our Shared Values wherever you go. Every employee can display their favorite Shared Value on their I.D. badge and lanyard, giving us a helpful starting point for conversations with one another.
As for my team, the skills I look for in employees are creativity, curiosity, compassion, collaboration, critical thinking, and consilience. These enduring human traits are essential for our client's success. Often, a customer comes to Deloitte because they have tried other solutions and expect us to think critically, work collaboratively, and leverage technology to deliver superior results for our clients.
We indeed ask much from our employees, partly because our clients ask much of us -- but balance is vital for a sustainable work life. At Deloitte, we take talent wellness and sustainability seriously, and our Shared Value of "Fostering Inclusion" is one way we achieve this. I host regular lunches and events to facilitate inclusion. Still, there are hundreds of moments that matter every month when I need to step up to create an environment of fairness and respect for the practitioners I'm responsible for. My efforts are essential to giving my people a sense that they are valued and belong to something larger than any individual.
Only once our team members feel like they're a part of the larger vision do they have the space to share their creativity to solve complex client challenges. Curiosity is something I've learned not to take for granted, so I often introduce outside perspectives to my teams regularly to challenge the status quo and empathize with our customers. Once we've expanded our understanding of the problem, we can think more critically about the changes we need for the ideal customer outcomes.
Collaboration and consilience bring all of this together. Collaborating with our colleagues and pushing repetitive work to our technology systems is how we truly become exponential. Too often, leaders prefer to hire new team members rather than invest in the people they already have. I'm conscientious about the message my decisions communicate to them.
When we interview potential team members, we look for individuals who can talk us through examples of when they've used these capabilities in their professional life.
Bunka: Could you please elaborate on your team's vision and goals?
Chris

:
Our team's vision is to
reconnect Japanese professionals with lifelong learning
. Deloitte conducted a future work survey in Japan, which revealed that 42% of respondents believed that the current organisational structure of their company creates barriers to implementing change, and only 5% of respondents thought that corporate leaders possess the necessary capabilities to manage a disruptive boundary-less environment. This skill gap presents an urgent leadership challenge, especially with the impending retirement of a significant number of employees.
Unfortunately, there is no simple solution to this challenge. We can only grow our labor market participants and invest in their development by walking the talk of diversity, equity, and inclusion (DE & I).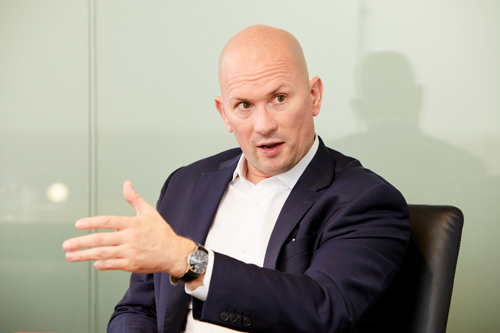 The opportunities for women entering the workforce, attracting highly-skilled professionals from abroad, and equipping young people with the skills required for future leadership roles are discussed regularly in the media.
However, we may overlook the most experienced professionals by pushing early retirement programs and failing to impact talent development. If we aren't taking the development of our most senior talent seriously, what will happen to those other workforce segments when they come of age?
The Japanese government's recent policy allows foreigners earning more than JPY 20 million per year to obtain permanent residency in just one year, making attracting talent such as software engineers and machine learning scientists easier. I would enjoy learning about similar efforts our ecosystem is making on behalf of our more senior professionals.
Overall, we need to look at the collective well-being of our labor market by providing for and incentivizing lifelong learning -- this is what DE&I means to me. The ideal way to solve our workforce shortages is through acceptance and togetherness.
Bunka: Can you please provide us with an overview of Deloitte's working style, benefits, and culture?
Chris: At Deloitte, we prioritize a flexible working arrangement that supports a healthy work-life balance. For instance, one of my colleagues is a working parent, and we support her decision to leave early to pick up her children and take care of her family. She often works in the later evening hours when convenient for her.
We also offer a workcation program that allows employees to work remotely while enjoying a change of scenery. One of my colleagues recently participated in this program and worked from Miyoshi City, Hiroshima Prefecture, facing the Seto Island Sea for about a week. This program has been well-received, and we plan to expand it again this year.
Deloitte also works to raise awareness by inviting medical professionals to speak on mental health issues. We understand that seeking help for mental health can be challenging for some individuals. Hence, we ensure that help is readily available to those who need it. Mental health issues affect everyone: the individual, their families & friends, and their coworkers.
However, it's challenging for some people to know when to take a break. I take my role as a people leader seriously. In addition to regular breaks for myself and scheduled check-ins with my reports, I also look for body language and other signs of fatigue. When I notice someone may not be doing well, I'll ask them one-on-one if they're ok and listen to what they have to say.
While this approach is helpful, it is reactive. My team has a regular practice called "Gratitude Wednesday" during our daily meetings. Every Wednesday team meeting, we express our gratitude to each other for the exceptional effort that someone made or for collective work that resulted in a win for our customers.
This practice fosters a positive and supportive work culture, and it is heartening to regularly hear about the impact that matters -- the impact we have on each other.
Bunka: Could you share with us what you find most rewarding about working at Deloitte?
Chris: One of the most rewarding aspects of working at Deloitte is working with a diverse team of bonafide experts on various topics. The firm's support for my lifelong learning and reskilling is significant. I have unfiltered access to the best and brightest minds in professional services, and for a learner like me, this environment is ideal for my professional and personal growth.
It's even more fulfilling when my team members are inspired to take on lifelong learning for themselves. The resulting culture of learning is our competitive advantage and something I want to support clients to create for their teams.
Bunka: Could you please share some advice for those interested in working at Deloitte?
Chris: If you are interested in joining our unit, we have a process where we spend half an hour understanding the candidate's purpose or "Ikigai". We value compassionate individuals who know what matters to them, as our business is all about people. Merely coming here to make money or have a prestigious company on your resume may not be the best fit for our team. It is essential to understand your purpose and become your own best supporter.
There's more to our interview process, but it will be easier for you to connect with our vision if you consider your professional purpose.
Throughout my 16 years in the industry, some have called me "overly analytical," but I prefer to think of myself as "thoughtful." My approach has helped me reach my current role, and others can experience similar results by believing in themselves and taking pride in their work. Having pride and humility in your skills and how they align with your purpose can significantly impact your clients while working here.
Bunka: Could you please share your insights on the recruitment/H.R. strategy that companies can implement in the new way of working following the global pandemic?
Chris: I have a straightforward piece of advice as the answer to this question, and it's an answer not just to H.R., but to everyone in a leadership or management role. Leaders and managers should be conscious of becoming the kind of boss others want to work for.
In the last five years, I have faced setbacks, taken tough feedback, read many books to address my shortcomings, hired a career coach, and even self-funded a business school program.
I realized that my intuition was to be the kind of leader I wanted to work for, and I needed a better approach. As a leader, I have all the advantages needed to ask, listen, and adjust my style to accommodate the people I lead. There are tradeoffs to make, no doubt. However, as long I align myself with our shared vision, my leadership signature is fair and effective.
With my approach, I've set out to understand each person's values and create the right conditions within the organisation for them to flourish and build a positive story for their professional journey. This practice has been vital in building high-performing teams with a commitment and accountability culture.
Bunka: Finally, please give a few words on the services Hays Japan provides and how they align with your business objectives.
Chris: Hays is an organisation that truly embodies the values of collaboration and engagement. Your team's positive culture and commitment have resulted in exceptional outcomes in talent acquisition for our company.
Your team has demonstrated an exceptional drive to identify candidates who are a solid cultural fit for our organisation and possess the unique skill set required for our positions.
Deloitte Tohmatsu Tax Co.
Business Process Solutions Partner
Inbound Client Service Leader
Christopher Snow
Christopher is a Business Process Solutions Partner at Deloitte Tohmatsu Tax Co., a leading professional services firm. With extensive cross-industry experience, he simplifies complex problems and offers innovative solutions to clients. Christopher helps organisations optimize processes, save time on reporting, and ensure compliance through staff augmentation and outsourcing.
Leveraging his experience and network, he provides clients with end-to-end advisory, implementation, and operational solutions. With a passion for lifelong learning and driving workforce transformation, Christopher dedicates himself to delivering exceptional client results and fostering organisational growth.
Hays Specialist Recruitment Japan K.K.
Bunka has over 18 years experience operating in the contract recruitment industry in Japan. She began her career with Hays in 2005 with responsibility for Finance Technology contract recruitment before progressing to manager for both contract and perm for Financial services recruitment. She later became a senior manager and head of contract services for both IT and non IT contract business Tokyo. In 2021, Bunka was appointed Business Director heading up the Japan contract division in Tokyo.
Bunka is trilingual ( Japanese, English, and Chinese ) with deep knowledge Japan recruitment market and labor law/ dispatch law regulation.
Hiring Positions
Deloitte Tohmatsu Tax Co. is actively hiring for the following positions.
Accounting Specialist
HRBP
Accounting Manager
Senior Accountant
Talent Acquisition Consultant
Tax Support
Accounting Integration Manager
Client Solutions Manager
Senior Associate
Tax Advisory
SAP TRM/CM/SD Consultant
SAP Consultant
Senior System Engineer
If you would like to discuss on the positions, please contact
Bunka Cho
.