How Should You Prepare For A Panel Interview?
How Should You Prepare For A Panel Interview?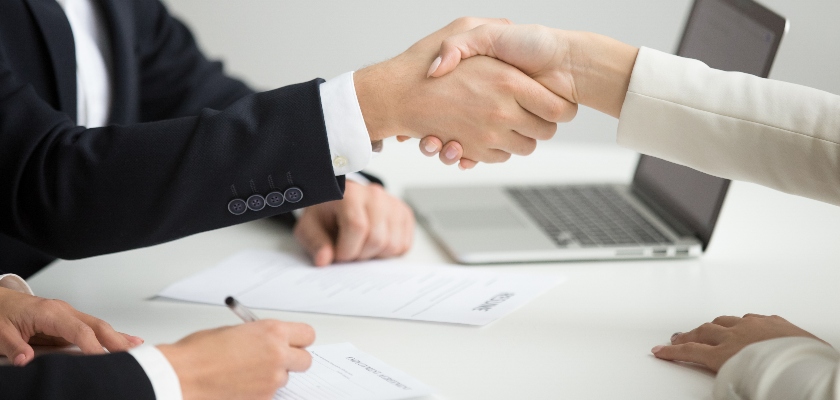 Interviewing with one person is daunting enough, but the prospect of facing a panel of multiple interviewers can feel even more intimidating. And, if you're currently preparing for this kind of panel interview, I'm sure visions of sitting in front of several stony faces, being bombarded with quick-fire questions in rapid succession may well be flashing through your mind.
So, in this blog, my aim is to settle your nerves and provide you with some actionable advice which you can use as part of your interview preparation. But first off, let me clarify why exactly you have been asked to attend a panel interview:
Why do employers conduct panel interviews?
One of the main reasons panel interviews are conducted is so that a balanced and considered approach is taken to hiring decisions. It's an unavoidable fact that each interviewer will have opinions and have had experiences which mean that they are inclined to gravitate towards when considering a potential candidate. This often subconscious preference is referred to as bias and it can be conscious or unconscious. And each one of us have them. Therefore, by involving a diverse range of multiple interviewers the possible play out and impact of these biases is mitigated and the evaluation and selection process becomes more balanced and less biased.
Panel interviews are often introduced as a key assessment stage before a final hiring decision is made. Often, the candidate is only facing one or two potential other contenders at this stage, therefore including more stakeholders and getting a range of opinions during this final stage increases the likelihood that a person is considered on all their merits and the right person is offered the job.
Another reason why panel interviews are often used by employers is to assess how the candidate responds and deals with some additional pressure that this format inevitably introduces into the assessment and selection process. Are they able to stay calm and focused, whilst sharing their expertise and building rapport, or do they succumb to their nerves and put in a less than average interview performance?
How should you prepare for your panel interview?
Researching the company and its products/services online, following their social media accounts, reading recent press coverage, reviewing their Glassdoor profile, preparing answers and swotting up on your CV/resume – these are all great ways to prepare for any interview. But when it comes to a panel interview, you should take your interview preparation to the next level – after all, more interviewers means more research.
So, prior to your interview, ask your recruiter to confirm the name and job title of each interviewer that will be sitting on the panel. Once you have this information, research each one, both on LinkedIn and via a Google search. Try to find out what each of their roles are, what their career path has looked like, as well as any recent successful projects or awards or accolades. Putting in the time to do this detailed pre-interview research will:
Take away some of the fear of the unknown and help you feel more mentally confident and prepared prior to the interview;
Help you understand the unique priorities and agenda of each interviewer, as well as the role they play in the business/team, allowing you to predict and pre-empt interview questions each may be likely to ask you;
By conducting thorough research online, you'll likely be able to find blogs they've written, quotes they've provided to the press or videos they've appeared in. This information will help you further understand their specific communication styles ahead of time – this will increase the likelihood that you are able to connect and build rapport with each interviewer. This brings me on to my next point.
Another great way to prepare for a panel interview is to ask family and friends to rehearse with you. Multiple people asking you multiple questions in quick succession and about a variety of topics is a great way to prepare. Think of your job interview as a performance, as Cathy Salit, CEO of Performance of a Lifetime puts it in this Harvard Business Review article, "In the job interview, you are literally auditioning for a new role. Developing your skills as a performer will help you not only to land the job, it will also help you grow and gain a new skill that is critical in the 21st century workplace — navigating constant change that requires flexibility and new performances all the time."
How to build rapport during a panel interview:
The introductions: When you walk into the interview room, and as you start to introduce yourself, greet the interview panel with a smile. A firm handshake along with eye contact displays confidence and good manners, which both have a powerful part to play when making a strong first impression. Also, during these initial introductions, try your best to memorise each interviewer's name – one way to do this could be to sketch an image of the table on your notepad, writing down the interviewer's name in the relevant seating position. This will help you in feeling confident to address each interviewer by name throughout the conversation, and as and when questions are asked.
Be mindful of your body language: As Charalambos Vlachoutsicos says in his Harvard Business Review article, '…how we say what we say to people is at least as important as what we say to them." So, avoid fidgeting, maintain eye contact, sit up straight and don't interrupt. Not only will your body language have an impact on how you are perceived by the interviewers, but it will also impact your own frame of mind. Research from Princeton University has found that by proactively altering your body language you can actually change your frame of mind. If you're hunched over and fidgeting then you're only going to heighten your anxiety, if you're sat straight with your chin up then you'll exacerbate your feelings of confidence.
Pay equal attention to each interviewer: Be sure to make eye contact and engage with each interviewer in the room. Don't be tempted to direct most of your attention towards the interviewer you may have met previous interview rounds. As AJ Harbinger, author of the 'Art of Charm' states in his Business Insider article, "Eye contact is one of the easiest and most powerful ways to make a person feel recognized, understood and validated."
Ask each interviewer a question: When the time comes for you to be the one asking the questions, ask each interviewer questions based on their respective roles, priorities and passions. Again, this will show that you have done research into each person's area of expertise and will impress the panel, enabling you to deepen your connection with each interviewer. For some question inspiration, read our blog, '15 questions to ask your interviewer'.
Keep calm and remain focused
Whilst a certain amount of stress can be a positive thing, for many, any interview experience, no matter what the format, can feel overwhelmingly stressful. And it's not surprising that they are, as Anna Ranieri, executive coach and career counsellor writes: "The problem is that job interviews are an unusual kind of conversation: one that we have only so often, where there's a huge imbalance of power, and that requires the type of confident recitation of our strengths that wouldn't fly in other social interactions." However, stress levels some experience during a panel interview may well be elevated. But, with proper preparation and the right mindset, they don't need to be.
As there's more people involved, more voices in the room and more agendas to meet, panel interviews may not be as finely tuned or perhaps run as smoothly as a one-on-one interview. Interviewers may talk across each other or add to one another's questions. If this happens, take a breather and wait until everyone has finished talking, then provide your answer.
There is nothing wrong with politely asking for clarification on the original question if needed, you could even try repeating the question back to the interviewer to limit any confusion and demonstrate that you are listening attentively. Also, don't feel as though you need to answer the question right away, take some time think it through in your head, whilst applying the
STAR technique
.
Some of the interviewers may even ask the same question or similar question as another interviewer. If this is the case, give the same response, but phrase it differently. If a question relates to a former query, cross-reference the previous one while providing your answer. And, once you've provided your answer, it is also a good idea to ask the panel if they'd like you to give any further information.
What to do after your panel interview
Send a follow up note: After any interview, it's always good practice to send a follow up, thank you email (this is usually done via your recruiter). In this note, be sure to thank each interviewer for their time, reiterating that you enjoyed meeting them, and outlining your genuine interest both in the role and the company. The sooner you send this email the better, as, by doing so, you will show that you are enthusiastic, and therefore will stay at the forefront of the interviewers' minds when the time comes to make the final hiring decision.
Take a step back and assess fit: Panel interviews are also a great opportunity for you, as the candidate, to really build a picture of the company and its people. Make a conscious effort to analyse the relationships and team dynamics at play during the interview, as this will provide you with unique insight into the culture of the company. Although no doubt, you'll be feeling drained after the interview, take some time to reflect and honestly ask yourself a few questions – were you really sold on the job? Is this really the right company for you? Can you see yourself working with the people who interviewed you?
I hope the above advice has helped relieve some of the natural anxiety you may be feeling as the prospect of attending a panel interview looms closer. To really ensure it is a success, make sure you don't cut corners when preparing, work hard to connect and build rapport with each person you meet, and remember, this panel interview is a unique opportunity for you, as a highly skilled and sought-after candidate to make some important assessments of your own.
Related Blogs:
AUTHOR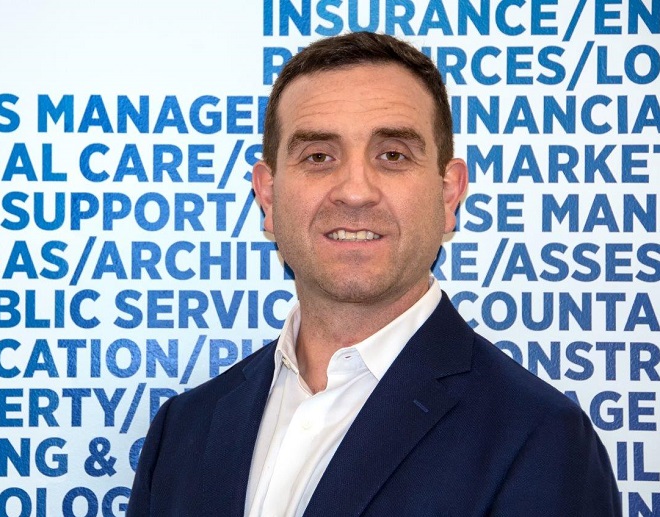 Travis O'Rourke
President, Hays, Canada
Travis O'Rourke joined Hays 9 years ago after holding various leadership roles elsewhere in the Canadian staffing industry. Travis setup and established Hays' outsourced talent solutions business and played an integral role in building Hays' temporary and contract divisions throughout Canada. Initially joining Hays with a deep background in Technology, he holds extensive cross functional knowledge to provide clients with talent solutions in Financial Services, Energy, Mining, Manufacturing, Retail, and the Public Sector.
Travis is the Toronto President of ACSESS (Association of Canadian Search, Employment, & Staffing Services) and sits on the board of directors for the National Association of Canadian Consulting Businesses (NACCB). He has been featured in segments with CBC On the Money, BNN The Open, CTV National and other news outlets. Like Hays, Travis is also passionate about corporate social responsibility and is an avid supporter for Sick Kids Hospital in Toronto.
Find jobs promo box Duplicate 1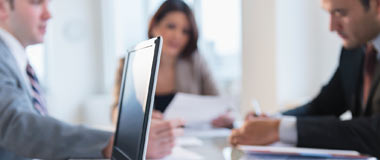 Salary Guide
The 2023 Hays Asia Salary Guide explores the incredible impact the events of 2022 have had on employers and professionals' plans for the year ahead.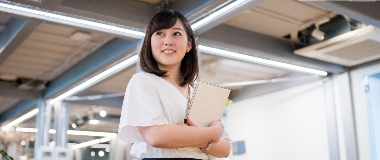 Register now
Start your job search by registering your CV and signing up to job alerts.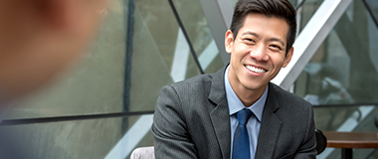 Career Advice
Our career advice pages cover all stages of the job search process, or contact a Hays consultant for further advice.