Robot or recruiter? How technology is evolving to enhance your search for skills.
Robot or recruiter?

How technology is evolving to enhance your search for skills.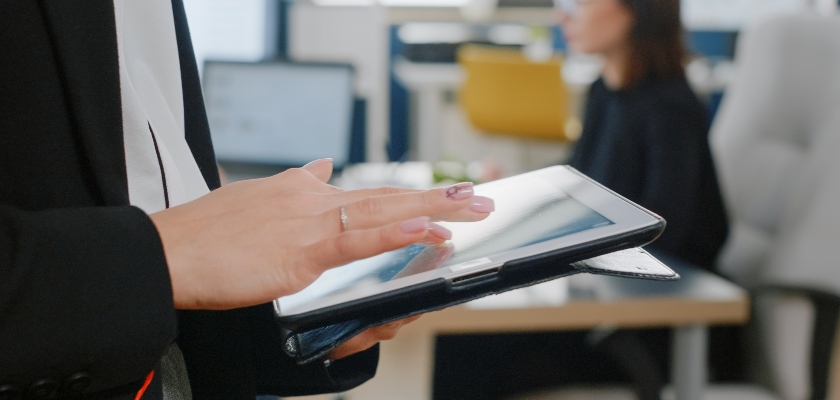 The contemporary HR technology ecosystem is a hybrid of systems and software that supports the streamlining of talent acquisition and management, including payroll, employee communications and time/attendance monitoring.
Less than a decade ago, these ecosystems would have consisted of distinctly HR-focused technologies, such as Applicant Tracking and Vendor Management Systems (VMS).
But organisations are demanding more from their tech stack – and current ecosystems are struggling to keep up with the pace of change. A recent VMS Global Landscape Summary by Staffing Industry Analysts, for example, indicates that the Net Promoter Score for Vendor Management Systems had fallen to an alarming –28.
Emerging technologies are taking shape
The good news for organsations is that recent developments in 'disruptive' Artificial Intelligence (AI) technologies such as generative AI and Robotic Process Automation (RPA) are set to drive 'significant changes across all corners of the world of work', paving the way for end-to-end, flexible and scalable solutions.
We're already seeing organisations:
Leverage the automation of tasks to eliminate elements of 'busy work' in the hiring process, such as scheduling interviews.
Use virtual reality technology such as the Metaverse to create an immersive interviewing experience.
Refine their communication with candidates, utilising ChatGPT to write engaging job descriptions.
The extent of these changes, however, presents a new set of challenges to organisations. These disruptive technologies will not only impact the way in which staffing firms operate, but they will also reshape the skills we search for in what is already a talent-strapped market.
These are challenges, however, that cannot be avoided. We are in the midst of a technology race that is refusing to slow down. In 2021, more than $12 billion in venture capital was poured into the HR technology market, with the rate of investment tripling in comparison to 2020. Faced with a tight labour market, 'hiring managers need all the help they can get when it comes to finding qualified candidates.'
Up until now, organisations have incorporated and adapted to new technologies with relative ease. Digital job boards, social media sites and talent platforms have been widely embraced and harnessed to drive efficiencies in talent acquisition.
How – and if - organisations choose to shape their technology ecosystem to include chatbots and automated engagement activities will depend on their unique ambitions and individual risk appetite. It will also require the support of a specialist technology partner that can help navigate a more complex technological landscape.
Combining existing and emerging technologies
SIA states that the primary challenge for organisations will 'simply be to stay informed in a fast-moving and complex environment'.
To keep you at the cutting edge of innovation, we're offering quick insights that explore how an array of technologies are enhancing our search for skills, elevating the distinctly 'human' capabilities of the recruitment process and reshaping our workforce strategies.
Smarter sourcing for your workforce
We're moving into an era of omnichannel sourcing, with a growing number of organisations looking to bring together all of the available sourcing channels, including internal talent networks, alumni networks, cross-border talent and diverse suppliers (to name just a few), under one umbrella strategy to enhance their search for skills.
Forward-thinking organisations will need to diversify their talent networks, regularly evaluate channel effectiveness and rewire their thinking from 'how to fill a job' to 'how to get work done'.
Adding more channels without a targeted strategy for engaging talent, however, will simply create more work and make hiring teams less efficient. It is at this point in which technology can add value, assisting in the repetitive and rule-based tasks that enable recruiters and hiring managers to align their efforts into crafting a superior candidate experience.
Big Data
The challenge: Many talent acquisition teams are drowning in data, with information on their workforce sitting across disconnected Applicant Tracking Systems, social networks and in-house CRM spreadsheets.
The potential: Organisations who can build systems or processes that enable them to merge and aggregate various data sources and mine them for information will be able to extract valuable insights that inform their search for talent. Equipped with greater visibility, organisations can make data-driven decisions, adjusting their strategies in 'real-time' to ensure they are leveraging the most effective sourcing channels in terms of candidate volume and quality.
Natural Language Processing (NLP)
The challenge
: Until recently, the use of NLP in the recruitment lifecycle has been limited to chatbots that can answer a number of pre-programmed questions. Recent developments that incorporate Natural Language Understanding and the growth of
generative AI
(including the emergence of
ChatGPT
) are reshaping our understanding of what is possible, with these technologies creating, rather than simply replicating, conversations in a way that is 'indistinguishable from humans' - and causing concern for some hiring managers.
The potential: In a recent Forbes survey, 68% of recruiters believe that introducing AI in the recruitment process will remove unintentional bias. Implemented effectively, NLP can support your organisation's approach to Diversity, Equity and Inclusion (DE&I), optimising job descriptions using keywords to not only improve candidate attraction, but also eliminate implicit gender bias. There is also a growing interest in deploying NLP models during the selection and assessment process, with real-time analysis and insights into the candidates' responses during virtual interviews. If organisations choose to incorporate NLP into their sourcing and selection processes, they will need to set clear guidelines that detail how professionals should prepare for assessment, as well as being transparent in sharing the data that informs their decision making.
Robotic Process Automation (RPA)
The challenge: There is a shared opinion among industry experts that nearly half of the time spent by internal employees on recruiting is devoted to routine, basic tasks such as scheduling interviews and making follow-up calls to candidates, leaving little room for building relationships with prospective talent. And yet, the talent your organisation is searching for expects a personalised and engaging hiring experience. How can organisations balance their operational requirements with the 'human' element of sourcing skills?
The potential: Automation can fundamentally reshape the distribution of time spent across staffing processes. RPA can be used for high-volume applicant screening, pre-employment assessment checks and initial engagement activities such as scheduling interviews and automating form completion. Automation works harder to enable individuals to work smarter, refocusing their energy into the elements of sourcing that require emotional intelligence, creativity and negotiation skills.
Expert insight
Leo Shen (Head of Technology, Hays China), adds:
Across hiring process, many recruiters spend 30+ hours on sourcing. If they can leverage AI sourcing tools, it will accelerate the process of screening and shortlisting candidates.
We understand that these technologies can come with a hefty price tag. If there are budget constraints, leveraging automation technologies such as web scrapers and search engines will also help organisations to work more efficiently.
In addition, customising technologies based on the types of talent that companies are hoping to attract is crucial – for those early-in career, Facebook, Twitter, Instagram or local social media sites such as WeChat may be more suitable than LinkedIn or other digital job boards.
Building better ecosystems of technology
We've only been able to scratch the surface when it comes to technology.
Disruptive innovations across AI are just one piece of a complex technology puzzle that also includes the Metaverse, Blockchain, Augmented and Virtual Reality and the Internet of Things. And while we've focused our attention on the impact on sourcing skills, these technologies are also redefining how we onboard, develop and retain talent.
Technology is reshaping our understanding of workforce strategies and the skills needed while many organisations contend with an ecosystem of legacy HR technologies. Forward-thinking companies will need to consider how they marry their existing technology stack with emerging opportunities, leveraging technology to enable efficiency, scalability and objectivity while creating a seamless candidate journey to meet hiring ambitions.
There is a tendency to reach for the newest and boldest innovation, without thorough consideration of how these technologies will be effectively implemented and integrated across the organisation, or even exploring if previous technologies have been embedded and optimised to their fullest potential.
A workforce solutions partner can support organisations in their journey to build a better ecosystem of technology. As experts in technology, we'll keep you abreast of the latest developments, offer advice on how to optimise the tools to which you already have access and support in the implementation and adoption of new recruitment technology.
Related articles:
Find jobs promo box Duplicate 1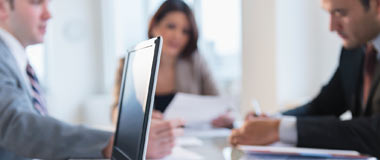 Salary Guide
The 2023 Hays Asia Salary Guide explores the incredible impact the events of 2022 have had on employers and professionals' plans for the year ahead.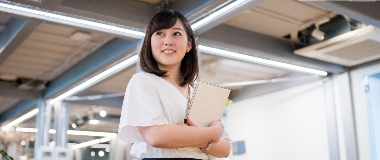 Register now
Start your job search by registering your CV and signing up to job alerts.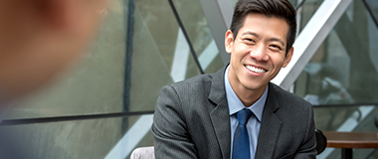 Career Advice
Our career advice pages cover all stages of the job search process, or contact a Hays consultant for further advice.