JAPAN'S TOP TEN TALENT TRENDS FOR 2022
JAPAN'S TOP TEN TALENT TRENDS FOR 2022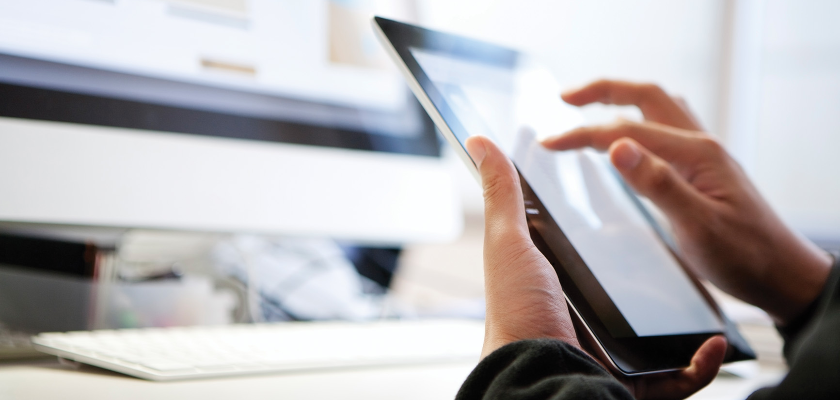 Following a year marked by the Olympics and Paralympics, two elections, and keeping the fallout from the pandemic in check, the year ahead will see Japan focusing on recovery and growth as the economy gradually reopens.
As a result, a pronounced increase in hiring across most, if not all sectors, is anticipated. However, with different working models taking root and roles evolving in anticipation of new needs, businesses and talent will have to stay on their toes to quickly adapt to the new normal.
Read on for
Hays Japan's top ten talent trends in 2022
and/or
download
your exclusive
Hays Japan Top Ten Trends for 2022
infographic available in PDF format for digital or print use.
1. Hyperfocus on Cyber and Information Security
The rise of cyberattacks globally during the pandemic has forced companies across sectors to take security issues seriously, many taking steps to strengthen their Cybersecurity defenses and Information Security policies to meet compliance standards and most importantly, maintain customer trust. In the new year, this will push up the demand for product vendors and service providers within the space, as well as for existing job functions like Security Engineer, Incident Response Engineer, Security Leader, and Information Security Manager. New roles such as Threat Intelligence Analyst, Digital Forensics Specialist, and DevSecOps will also be increasingly common. Those looking for a job in these fields will benefit from SIEM (or similar) experience, and security certifications such as CISA, CISSP, or CISM for non-technical roles.
2. The continued rise of the Data Centre sector
As digitalisation becomes more ubiquitous in Japan and more businesses adopt the cloud, the local demand for Data Centres is also on the rise. And with a number of key players having established a strong presence in Japan, the demand is showing no sign of slowing. Accordingly, candidates with construction and Facility Engineer experience will be highly sought after. However, as the local market is typically short of qualified candidates in this sector, hiring levels will only pick up once work visa restrictions are eased for non-Japanese talents.
3. Financial Services and Insurance return to growth
Post-pandemic, Financial Services companies will make the shift from recovery to growth in 2022. The FinTech sector can expect accelerated digital transformation as investments in digital and mobile platforms increase for financial institutions and banks. This will bring a new wave of demand for talent in roles like Digital Transformation Specialist, IT Business Analyst, Application Project Manager, Mobile or Web Developer/Architect, Big Data, and Cloud specialists.
Digital roles aside, high hiring activity is also expected for roles in Audit, Governance, Compliance, IT Security, and Cybersecurity. Jobs for front and middle-office investment bank roles will be on the rise with the increasingly positive economic outlook, as is the demand for blockchain and cryptocurrency experts. Hiring will also increase across the Insurance sector, especially for Underwriter, Claim Adjuster, and Sales positions.
4. Huge appetite for sales roles across sectors
The stabilisation of the pandemic situation and gradually reopening borders will give the Sales sector a long-awaited boost in the year ahead. Sales functions in multiple sectors are seeing a revival, with many companies looking to strengthen their sales teams with both replacement and new vacancies. With more retail stores and restaurants reopening, the demand for sales candidates in the Retail, Luxury, and F&B sectors is expected to increase in the year to come.
Business Development and Account management talent will also be in high demand, as organisations continue to rapidly expand and nurture their customer base. In the IT and Online Services industries, experience, negotiation skills, and knowledge of new technologies like cloud, SaaS, IaaS and Paas will allow candidates to command higher salaries regardless of company type, although start-up roles will likely include stock options and large salary increases.
5. Relaxing of requirements in Life Sciences
The Life Sciences sector has largely proven to be pandemic-resilient, with demand for talent rising far faster than the market can supply it. Behind the shortage of candidates is primarily the traditionally high bar of academic qualifications, but given the shrinking candidate pool there has been indications of companies relaxing some previously mandatory requirements.
This is especially so in the case of Medical Science Liaison (MSL) roles, which previously required candidates to hold a doctorate degree in life sciences as the role typically involves strategy work with doctors to share scientific evidence and find unmet medical needs. Now, however, some of these MSL roles have gradually been extended to experienced Medical Representative or Commercial Sales candidates. As demand for MSLs continue to rise, this is expected to be more common.
6. Businesses are strengthening corporate services teams
Optimism for the coming year will create new headcounts for roles like Accountants, Financial Planning & Analysis Managers, and Legal Specialists. Companies that were previously outsourcing their legal function or basing their legal teams in regional offices outside of Japan are hiring local candidates and creating new in-house legal teams, and we expect this to continue even after mobility restrictions ease. With the expected booming of the Finance and IT sectors, candidates with corporate experience and industry exposure in this fields will be in high demand.
Marketing functions are also growing as organisations expand their teams with specialised roles to meet anticipated needs. Key roles that will see a growing demand in the next year include E-Commerce and Lead Generation specialists. Digital Marketers will still be critical hires, although role requirements are expected to shift from content creation and digital media planning to lead generation, SEO, and Google Ad campaign strategies. The scope of Public Relations/Communications roles will also expand to focus more on digital PR, ESG, corporate communications, and crisis communications.
7. Remote hiring set to increase for non-client facing roles
Closed borders for most of the pandemic have led to intense domestic competition in many sectors, most prominently in Accounting and Finance. Candidates have reported salary increases north of 15 per cent, a trend which is likely to continue until borders reopen. With higher levels of competition making it more difficult to find the right talent for roles, companies with open back-office positions which do not require much face time with clients are beginning to expand their search for talent outside of the city where they operate, equipping them to start the job remotely before relocating eventually. As more people begin to prioritise flexibility over salary, especially the ability to work remotely outside of cites or urban areas, such policies will be highly attractive to potential candidates.
8. The rise of office decentralisation and shared services
Flexible work patterns have become a top priority for Japanese candidates and is forcing companies to adjust their work policies. In fact, Accounting and Finance and Legal businesses are making pronounced efforts to offer flexible work options to be more competitive. Field-based roles in Life Sciences, such as Medical Science Liaisons, have also seen a push towards online and remote working. However, due to the nature of business for some sectors like Engineering, these companies are encouraging employees to go back to working in the office every day, with some mandating returning to the office for a few days every week.
That said, there have been clear indications of companies assessing their office footprint, moving out of central locations, or downsizing their office spaces. To encourage people to return to their offices, the new year may bring revamped office environments, intentionally designed to be more open and employee-friendly to enhance the employee experience. Also possible is a resurgence of using serviced or shared offices. Should this come to pass, it could lead to an increase in demand for construction, office space planning, and relocation Project Managers. Facility Manager roles could also evolve into one which requires the ability to manage a building both on-site and remotely, with a deeper understanding of building management systems and sustainability.
9. Demand for junior level talent increasing, but experience is still king
Across industries in the Engineering and Supply Chain sectors, companies are starting to hire more junior talent to bring a breath of fresh air into the organisation. Fluency in Japanese and English is also more important than ever. Engineering and Procurement candidates who demonstrate excellent bilingual skills will have the edge over the competition and see many new opportunities – provided they have the requisite experience.
Although junior talent is in higher demand, companies are hesitant about hiring candidates with zero experience who will require a more on the job training. In the Pharma, Food and Beverage, and FMCG (Fast-Moving Consumer Goods) industries, where operations and revenue have been considerably interrupted by the pandemic, the preference is for experienced professionals who can hit the ground running in cold chain management.
10. Focus on sustainability
Japan has previously announced ambitious sustainability targets, including doubling the proportion of renewable energy in the country's power supplies by 2030 as well as achieving a net-zero society by 2050. This has led to significant investments in the ESG (Environment, Social and Governance) sector, spurring hypergrowth and demand for talent. Some roles experiencing the strongest demand include Engineering and Construction Project Management roles in renewable energy companies.
Outside of the Renewable Energy sector, roles like ESG Data Analysts and Product Specialists are also coming important hires in the Finance sector. Consulting roles are also increasing within firms with clients looking to strategise and put into action ESG plans. With demand growing quickly, a shortage of candidates with specific ESG skills is inevitable. However, as the required skills for ESG roles are fairly transferable, candidates who are keen to pursue a career in this nascent space should make their move now.