Unlock Your Future: Remote Work & Work From Home Dream Jobs
Unlock Your Future: Remote Work & Work From Home Dream Jobs

Discover the Perfect Career Path Today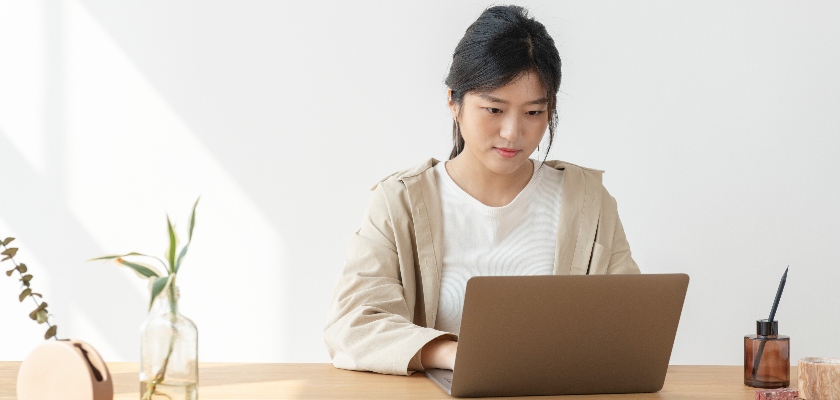 In recent years, a new way of working, Remote Work and Work From Home, has been increasingly popular. With numerous benefits such as balancing work and private life and reducing commuting time, more and more people are desiring remote work and telecommuting opportunities.
On this page, we have selected job listings for Remote work and Work From Home. You can apply or inquire about each job with just one click on the respective job details page.
You can browse all job listings
here
.
Industry
Business & Management Consultancy
Job description

- Secretarial work in general

- Schedule management

- Guidance and thank your card creation

- Business travel arrangements

Feature/Requirement
Global leading company
Job type
Permanent
Salary
Competitive salary
Location
Inner Tokyo
One of the largest and most trusted global professional services firms in the world with over 700 offices around the globe. With comprehensive expertise in accounting audits, deal advisory, business consulting, tax, and legal affairs, we aim to create positive change in people, businesses, and societies.
Industry
Insurance

Job description

- Planning and implementation of legal and compliance measures, including liaison with authorities, compliance with various regulations, risk assessment, and training

- Support for innovation from a legal and compliance perspective

- Review of insurance solicitation documents

Feature/Requirement
Top-tier company
Job type
Permanent
Salary
Up to 10 million
Location
Inner Tokyo
An insurance company with an international brand and a growing emphasis on improving the work environment and work-life balance in Japan, where reforms are underway to improve the way people work.
Industry
Manufacturing & Production
Job description

- Supporting each manager in this business unit

- Strategic planning for Talent Management, especially in recruiting and L&D

- Work as a bridge between the business unit and HR

Feature/Requirement
Global leading company
Job type
Permanent
Salary
Up to 13 million
Location
Inner Tokyo
It is a global TOP company which has more than 80% of the share in its very niche industry. With its advanced technologies, it has received many awards in the industry. You will be part of this award-winning, high-performing company.
Industry
Technology
Job description

- AR

- Business improvement

- Working closely with other teams

Feature/Requirement

Super flex time available

Job type

Permanent

Salary

Up to 10 million

Location

Inner Tokyo
This global IT company, who has business partnership with established Japanese companies, is looking for an AR Manager (no people management) to join their Tokyo office. If you are seeking for career progression in terms of salary and title, apply now before it closes.
Industry
Banking & Financial Services
Job description

- Automate the work that is currently done manually and introduce a mechanism

- Efficiency and automation of development work

- Cloud-native

- Cloud conversion of on-premises servers

Feature/Requirement
A big name in Fintech industry
Job type
Permanent
Salary
Competitive salary
Location
Inner Tokyo
A big name in FinTech industry is looking for Bilingual SRE.
Industry
Automobile
Job description

- Lead operational, compliance and financial audits as well as special investigations, including remediation strategies and internal control improvement initiatives

- Organize the Job assigned; Lead opening, status and closing meetings with management; Guide, train, assist, and review the work of the audit staff

- Assist management with identifying and assessing risks while conducting reviews of organizational and functional activities

- Evaluate the adequacy and effectiveness of internal controls

Feature/Requirement
Global company
Job type
Permanent
Salary
Competitive salary
Location
Inner Tokyo
International automobile company is looking for internal audit manager.
Industry
Staffing & Employment
Job description

- Quickly and effectively research and verify facts provided to ensure the screening process is completed in a timely manner according to current reporting guidelines and standards

- Do deep research on companies and provide a thorough report to the client companies

- Communicate with global HR, domestic and international clients

Feature/Requirement
No experience required, Hybrid work
Job type
Permanent
Salary
4.5 - 4.8 million
Location
Inner Tokyo
We are the world's leading provider of background screening and human resource solutions. We provide expertise from regional centres across 200 countries and territories in the Americas, Europe, Asia and the Middle East.
Industry
Technology
Job description

- Requirement difinition

- Basic design

- Lead projects with 10-20 members

Feature/Requirement
Remote work available
Job type
Permanent
Salary
5 - 7 million
Location
Inner Tokyo
A foreign-affiliated SIer company expanding into Japan is seeking a project leader position.
Industry
Technology
Job description

- Planning and promotion of B2B marketing activities in general, both digital and offline

- Development and execution of new marketing approaches

- Improvement and new planning of existing services

- Promotion of content marketing

Feature/Requirement
Flexible working style, Startup
Job type
Permanent
Salary
6.5 - 10 million
Location
Osaka, Nagoya
Logistics Technlogy Startup is looking for BtoB marketing position.
| | |
| --- | --- |
| Industry | Advertisement/Media |
| Job description | - Lead PR projects related finance for client companies |
| Feature/Requirement | Top-tier company |
| Job type | Permanent |
| Salary | 8 - 10 million |
| Location | Inner Tokyo |
This company is a major foreign PR group. A subsidiary that is responsible for communication related to finance is recruiting new (senior) account managers! The company's strength lies in its ability to handle clients from various industries and areas that domestic research companies do not handle.
Looking for a new role? Search here for your ideal job
Click here to create your account with Hays. Upload your resume and get career advice, interview tips and hot jobs from our consultants.