Looking For A New Job In 2023? Here Are The Top Industries Hiring
Looking For A New Job In 2023? Here Are The Top Industries Hiring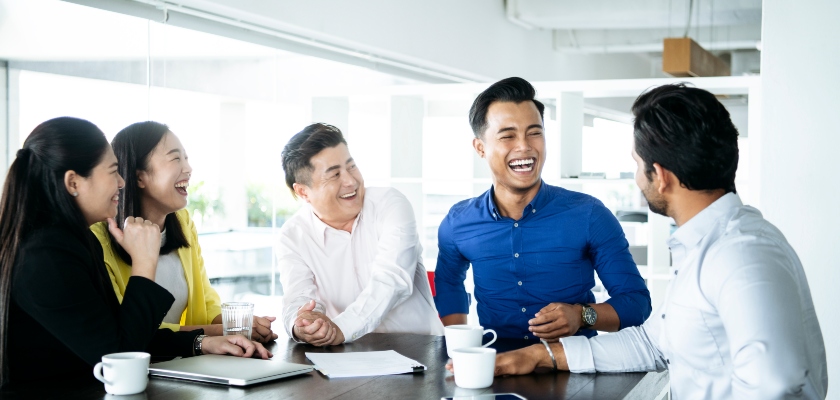 A new year often brings about thoughts of change and progression. Many of you will have made resolutions at the start of 2023, some of which will be to find a new job or progress your career.
But with people being understandably cautious given the current economic climate and many countries across the globe facing recessions, people are wondering if 2023 could prove to be a tough year. This may lead some people to feel that opportunities for change are limited.
I don't think that's necessarily true though. The original worst-case scenarios that many commentators were predicting last year, seem to have softened recently. Inflation is expected to drop from 9.4% in 2022 to 6.5% in 2023, which hopefully translates into the start of a recovery.
While no one has a crystal ball to predict the future, these more positive signs should give jobseekers and business leaders alike the confidence to act on their career goals.
Amid the doom and gloom often reported, while job openings in the US were dropping towards the end of 2022, the number of open roles still outweighed the unemployed by several million according to the Wall Street Journal.
In the UK, there were 1,161,000 openings between October and December 2022. While that represented a sixth consecutive quarterly drop, it was still at historically high levels.
Similarly in Australia in the final few months of last year, while the 444,200 open jobs in November 2022 represented a drop of 4.9% from August, it was still almost double on pre-pandemic levels.
So, if you are looking for a new challenge in 2023, now is the time to take advantage. In this blog, I highlight the top industries that are hiring in 2023 and the roles I believe will be in demand this year.
THE TOP INDUSTRIES HIRING IN 2023
Technology
COVID-19 and the resulting need for many of us to work from home accelerated digital transformation in ways we were perhaps not expecting. This was a priority for many businesses pre-pandemic, but that priority became a necessity almost overnight.
That has created an enormous demand for tech skills of all shapes and variety.
No matter the organisation, we all need insights and solutions to make our businesses better. Data analysts are a must-have to provide these answers and are therefore in hot demand.
Other organisations are putting in new systems to drive sales or make themselves more efficient. DevOps, as well as people accredited in big software systems such as Salesforce, Workday, Dynamics or SAP for example, are therefore needed.
As we have become so reliant on systems in so many aspects of our lives and businesses, there's an ever greater need to protect ourselves. The demand for cyber security specialists who can keep us safe has accelerated. Hays UK recently announced that cyber security managers would command some of the highest average salaries (£81,500 p/a) in the country, whilst cyber security analysts and engineers enjoyed some of the largest pay increases of 2022.
At Hays, we are seeing similar trends in parts of Europe, and cyber security consultants will be in demand, and earn significant pay rises, this year.
James Milligan, Global Head of Technology, Hays has gone into further detail of
the top ten in-demand tech jobs for 2023
. He said: "Organisations have had time to stabilise, reflect and assess their needs for the future. It's no secret that digital skills are already imperative for many in the workforce and innovation means that these will continue to be in demand among employers."
Accountancy and Finance
Every business needs a strong finance team. As well as ensuring the accounts balance, finance professionals have to bring insights to the table, identify trends and know where the inefficiencies or opportunities to grow might be.
Strong finance people are more influential than ever before, and if the world does get harder, organisations will need those skills to navigate through choppy waters.
Karen Young, Director, Hays UK said: "In the latest data from the Hays Salary & Recruiting Trends 2023 guide, we see a positive road ahead in the accountancy and finance sector as organisations anticipate increased salaries (89%) and strong recruitment plans (62%)."
Finance managers and financial analysts who can bring those insights are among the most popular roles today. According to the US Bureau of Labor Statistics: "Employment numbers for Financial Managers are expected to rise by 17% over the next decade, faster than the average for all occupations."
We are also seeing financial controller roles in demand. My colleagues in Poland recently wrote for Business Insider: "In difficult and uncertain economic conditions, cost optimisation, financial planning and ensuring the security of the company is crucial for any organisation, and thus the demand for financial controllers is growing significantly."
Construction and Property
Construction continues to be an industry in demand, and the number of hot jobs in this sector is vast and wide-ranging. From electricians to project leaders and site managers, there are many career paths to take, and senior roles and management positions are available in most of them.
Hays US and Hays Canada both recently launched their annual Salary Guides, where they found that estimators, project managers, superintendents and schedulers would be sought after in 2023.
Meanwhile, in the UK, my colleague Gaelle Blake has already outlined the roles that have received the highest increases in salary. Among those on the list are technologists, quantity surveyors and associate engineers.
There's also the opportunity to become self-employed and start your own business.
Engineering
As an engineer myself, I'm happy to say that roles in engineering are some of the most in-demand for 2023.
Everything we touch, the house we live in, the office we work in, the transport we take and the power we consume, was designed, developed and constructed by an engineer.
As the world wakes up to the climate crisis, engineers are needed to design everything we need for a more sustainable planet. To reach the climate goals agreed by governments globally, we will need literally millions of new engineers in the green economy and these are increasingly highly paid roles.
The Hays UK salary guide showed that salaries in the engineering space were up, with professionals working as systems design engineers, fabricators/welders, and aerodynamics engineers enjoying pay rises of 13.7-18.2% in 2022.
Sustainability
Closely linked to that, Environmental, Social and Governance, or the ESG agenda as its often known, is increasingly a top priority for organisations around the world. Investors and customers are more aware than ever of its importance, while a poll Hays ran on LinkedIn in 2022 revealed that employees are equally passionate. No ifs, no buts – organisations need to take it seriously and do something.
Given its importance, the demand for talent is already far outstripping supply, with roles such as sustainability manager growing in popularity. But as a relatively new sector, where should you look for the dream job?
As Fiona Place, Global Head of Sustainability at Hays, writes in her tips for finding your first "green" job: "Don't let a lack of relevant experience stop you from applying. When looking for a role in a new field, transferable skills are vital and it's no different when searching for your first green job."
Skills such as problem-solving, analytical thinking and having a creative mindset will all stand you in good stead.
Life sciences
We are all living longer and want to lead a healthier lifestyle. This means the demand for new products and services from the broad Life Sciences, Pharmaceutical, Medical Technology and Healthcare world is only going to increase.
There are roles in both the public and private sectors for example, with positions such as research scientists and clinical research associates. The latter of those also ranks highly in the UK list of Life Sciences jobs that have seen salary increases in 2022, as detailed here by Hays Director, Chris Smith.
It's a global industry, too, so there are opportunities literally everywhere. I think this sector will create many more opportunities in the years ahead and, as such, is a good place to build a career.
LOOKING AHEAD
Without doubt. there are plenty of exciting openings out there, with the average salary increasing for many roles across these industries. Even though there may be recessions ahead, the world has never entered a downturn with such high and full levels of employment and skills shortages.
We've had to adapt to plenty of change in recent years and we've all managed through it. So, here's to 2023, and once again demonstrating that resilience to develop in our working life. After all, we should never stop learning and growing.
This article was originally published on LinkedIn. Join the conversation
here
.
Related Articles:
AUTHOR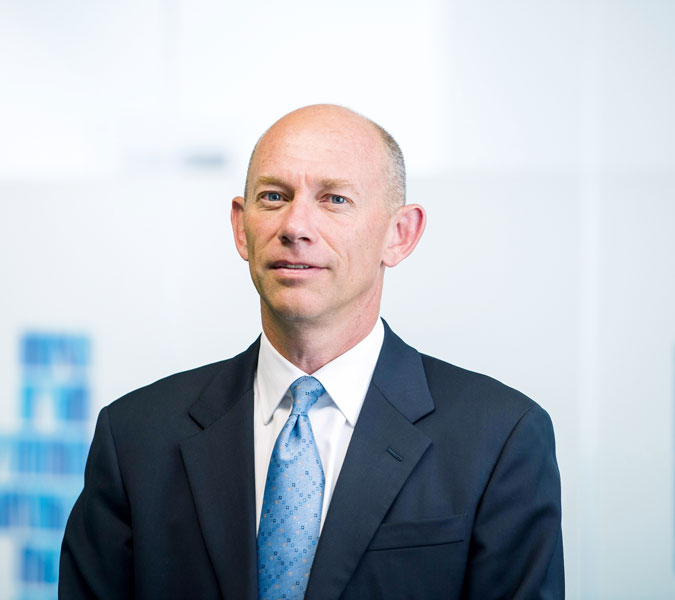 ALISTAIR COX
Chief Executive, Hays
Alistair has been the CEO of Hays, plc since Sept. 2007. An aeronautical engineer by training (University of Salford, UK, 1982), Alistair commenced his career at British Aerospace in the military aircraft division. From 1983-1988, he worked Schlumberger filling a number of field and research roles in the Oil & Gas Industry in both Europe and North America. He completed his MBA (Stanford University, California) in 1991 and returned to the UK as a consultant for McKinsey & Co. His experience at McKinsey & Co covered a number of sectors including energy, consumer goods and manufacturing.
He moved to Blue Circle Industries in 1994 as Group Strategy Director, responsible for all aspects of strategic planning and international investments for the group. During this time, Blue Circle re-focused its business upon heavy building material in a number of new markets and in 1998, Alistair assumed the role of Regional Director responsible for Blue Circle's operations in Asia, based in Kuala Lumpur in Malaysia. He was responsible for businesses in Malaysia, Singapore, the Philippines, Indonesia and Vietnam. Subsequent to the acquisition of Blue Circle by Lafarge in 2001, he also assumed responsibility for Lafarge's operations in the region as Regional President for Asia.
In 2002, Alistair returned to the UK as CEO of Xansa, a UK based IT services and back-office processing organisation. During his 5 year tenure at Xansa, he re-focused the organisation to create a UK leading provider of back-office services across both the Public and Private sector and built one of the strongest offshore operations in the sector with over 6,000 people based in India.
Find jobs promo box Duplicate 1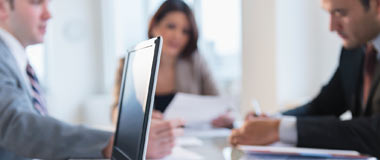 Salary Guide
The 2023 Hays Asia Salary Guide explores the incredible impact the events of 2022 have had on employers and professionals' plans for the year ahead.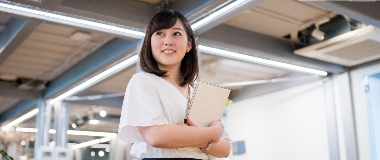 Register now
Start your job search by registering your CV and signing up to job alerts.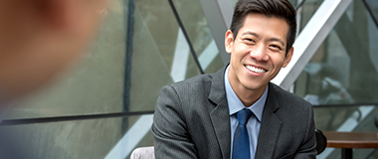 Career Advice
Our career advice pages cover all stages of the job search process, or contact a Hays consultant for further advice.