A Workforce Without Limits: How To Unlock Your Boundalyless Organisation With Contingent Workers
A Workforce Without Limits

How To Unlock Your Boundalyless Organisation With Contingent Workers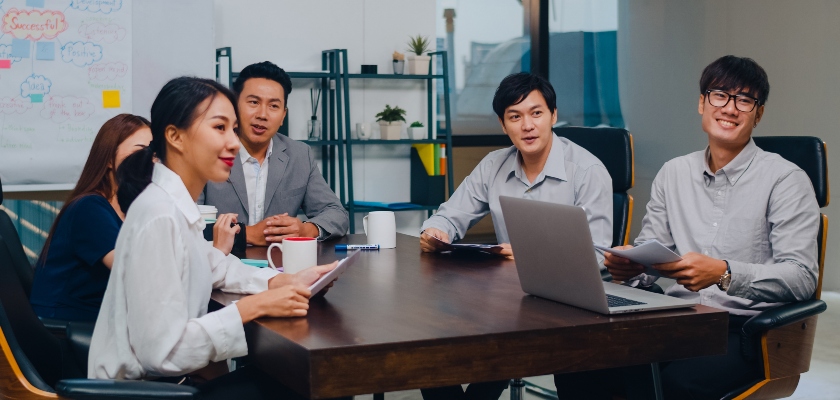 Leading an organisation amid an ever-evolving world of work, it feels like there is a new corporate buzzword describing human behaviour and organisational design for us to deal with almost every week. From quiet quitting to hush trips and toxic positivity, we are busily inventing new terms to explain how the world of work is continually changing around us.
Speak to our team to unlock your boundaryless organisation today.
Recently however I've seen the re-emergence of a concept that's been around for over 30 years, the concept of a boundaryless workforce. Since it was first coined back in 1990 a lot has changed, but new technologies and new approaches to how we get work done have brought this idea back to the forefront of discussions. In this month's update, I'm going to explain how I see contingent workers as a key enabler in shaping a boundaryless workforce, and what you can do to attract them to your business.
Let's start with a quick definition of what a 'contingent worker' actually is. A contingent, or non-permanent worker, is hired on a temporary or fixed-term contract to provide a specific service, for a defined time period. For organisations, contingent labour can offer a cost-sensitive strategy that can flex to changes in the market, whether that be changing volume of demand or changing need for different skills. And for the growing non-permanent population across the globe, contingent working offers greater flexibility and the scope for enhanced salaries, depending on skillset and demand. For a deeper dive into the non-permanent workforce, make sure to 
read this blog
.
What is a boundaryless workforce?
So what is a boundaryless workforce in the first place? Many of us may be familiar with the term "borderless workforce". On the surface, the concepts of borderless are similar.
However, there are some important distinctions that separate the two. Here's how I break the two terms down to their simplest forms:
Borderless – a workforce without geographical constraints.
Boundaryless – a workforce without hierarchical, physical or geographical limitations.
Former CEO of General Electric (GE), Jack Welch, is often credited with bringing the concept of boundaryless into the public realm.
In GE's 1990 annual report, Welch wrote that his dream for the decade was a 'boundaryless company…where we knock down the walls that separate us'.
A boundaryless organisation would remove the barriers between functions, recognise no distinctions between domestic and foreign operations and 'ignore or erase' labels such as salaried or hourly, which Welch believed 'got in the way of people working together'.
More recently I've seen how a couple of innovative organisations have deployed the principles of 'boundaryless' in today's world, including:
Google: The tech giant has been testing multi-purpose offices, alongside developing advanced video technology to create greater equity between employees in the office and those joining from virtual locations.
HubSpot: Fast-growing HubSpot places collaboration and innovation at its core. There is a three-step process for launching new ideas within the business, with employees encouraged to bring projects from 'alpha' through to 'Version One', with the support of the management team.
Boundaryless is back in the spotlight – but why?
While boundaryless is far from a new concept, a number of factors have prompted a renewed interest in the term.
Technology: Welch's vision of boundaryless was reliant on teams being able to communicate in real-time.
In the 1990s, workers were limited in the tools available to collaborate and get things done. Telephone calls (on land lines), the fax machine and floppy disks used to keep our worlds turning and it was exciting when we first started to collaborate via email and the dawn of the internet and mobile.
Fast forward 30 years and the digital infrastructure of organisations has been fundamentally reshaped by more innovative technologies with a focus on greater collaboration; Microsoft Teams, Slack, Trello, Zoom, Monday.com, Dropbox – the list is seemingly endless.
Most recently, developments in Artificial Intelligence (AI) are prompting us all to reconsider what's possible. 
In my last newsletter
, I explored how generative AI tools such as ChatGPT can compile reports, build webpages and design buildings.
Developments in technology since the inception of 'boundaryless' over three decades ago means that we are in a position to take Welch's vision one step further, bringing human and machine closer than ever before.
Talent Shortages: The unrelenting shortage of skills across the globe is forcing organisations to be more ambitious and creative in how they get work done.
Talent-strapped hiring teams can no longer afford to ignore workers solely based on their location and must look further afield than ever before. We're also seeing a growing interest in diverse or alternative talent networks (more on that next month) as organisations seek to fill their skills gaps by nurturing previously overlooked individuals.
And with agility and efficiency front and centre for so many organisations, contingent workers continue to surge in popularity. By removing the geographical and social limitations in their search for skills, organisations are edging closer to Welch's vision of boundaryless.
Why contingent workers are critical to a boundaryless organisation
The ever-growing number of contingent workers also suggests that the allure of 'boundaryless' extends far beyond discussions in the C-suite. Contingent workers – also known as independent or specialist contractors, freelancers, gig workers and temporary staff – are searching for more control over their own lives and careers. In a recent LinkedIn poll of over 10,000 respondents, 41% of contractors stated that greater flexibility in choosing work was the biggest advantage, compared to being a full-time employee.
For organisations looking to dismantle barriers and encourage greater innovation and collaboration across teams, contingent workers are a vital asset. In our upcoming video series, experts from across Hays highlight the benefits of engaging contingent workers as part of your people strategy. Common themes included:
Flexibility in scaling to meet demand: Whether you're pursuing an exciting project or trying to leverage increased consumer demand, contingent workers can help you to scale to meet capacity. My colleague Sophie Vernaet, a Business Director in our Belgium offices, highlighted the need for organisations to be 'very innovative, agile and flexible', due to the ever-changing world of work. Sophie stated that contingent workers are 'the perfect solution', often adding a different perspective to their permanent counterparts.
Access to niche skillsets: Specialist contractors operating across industries including technology, construction and finance can make an instant impact and as a result, are often deployed to projects involving complex change. Hays Sales and Development Director (UK), Mike McNally stated that for many organisations, access to skills is a 'key driver in engaging contingent workers', second only to flexibility.
Cost-effective labour: Businesses have 'dramatically increased' their use of contingent workers over the last decade as they contend with rising labour costs, stated Maurice Roy, Sales Director in our Enterprise Solutions business unit. The rise of a number of talent platforms for example, enable organisations to split a 'job' into a series of projects. Members of these platforms can execute distinct tasks, on demand, from anywhere in the world. These workers offer a cost-effective means of getting work done, as organisations purchase only the specific expertise and amount of time required.
The flexibility with which they engage with organisations is helping to 'knock down the walls' within businesses. Contingent workers are increasingly utilised to add new perspectives and operate across hierarchies to implement change. And with specialist skills across most industries in high demand, the focus is less on where these workers are based and instead on how we can facilitate a seamless onboarding and engagement experience – remote or otherwise.
The physical, geographical, hierarchical and cultural limitations that have traditionally prevented organisations from edging closer to boundaryless are being challenged by the ever-growing extended workforce.
How to engage contingent workers as part of a boundaryless organisation
It's not simply a case of adding contingent workers to your people strategy and hoping that innovation will follow though. Organisations need to be purposeful in their approach and be very clear on what they aim to achieve and how, or risk losing out in the battle for skills and expertise.
A strong CVP: As my colleague Matthew Dickason (Hays, CEO Asia Pacific) said, "from the outset, you need to clearly define what it is that you'll offer as an organisation."
A Contractor Value Proposition, or CVP, is a vital tool for organisations to attract the skilled professionals they need. Contractors are firmly in control of their careers, and current talent shortages mean these workers can exercise an even greater level of choice when it comes to their next move.
Whether it's compressed work weeks or enhanced rates of pay, a well-crafted CVP can be a key competitive differentiator in attracting the right contingent expertise.
Set the tone: Welch referenced the importance of ignoring or erasing labels such as salaried or hourly, which he viewed as distinctions that simply 'got in the way' of effective collaboration.
Dickason neatly summarised the importance of a shift in language: "When teams see contractors for the skills they provide, rather than the terms of their engagement, we transition to a workforce strategy that is far more holistic in approach. The lines are no longer drawn by 'perm' and 'non-perm', but by the skills and expertise that individuals bring to solving challenges or powering growth."
Alongside a shift in culture, organisations will need to ensure they are compliant in their engagement of contingent workers. Navigating a rapidly changing regulatory framework what varies considerably by geography is a minefield. Our recent '
Find the Right Fit
' report highlights the complexities of navigating a 'work from anywhere' world.
From borders to boundaryless: a final thought
For many organisations, boundaryless is a distant concept – and it will remain that way for some time. The pharmaceutical industry, for example, has extremely rigid processes in place to ensure patient safety and that can preclude the more flexible approaches characterised by 'boundaryless'.
It is also important to acknowledge that 'boundaryless' is far from a perfect concept. For example, a lack of clear hierarchy or accountability can leave workers feeling lost or unsupported. And for leaders, stripping away the rigid structures and trusting in their new teams to deliver will require an adjustment in mindset from 'directing' to 'coaching'.
But there remain lessons for us from the 'boundaryless' dream that Welch shared in 1990. With the rapid growth of contingent workers over the last decade, we must do more to tackle the misconceptions in some areas that surround non-permanent or 'temporary' employees as somehow inferior to their full-time counterparts.
After all, contingent workers offer greater scope to react to surges in demand, as well as adding specialist knowledge and skills to your people strategy. We need to remove the barriers, labels and distinctions that 'get in the way' of us working better, together.
Related Blogs:
To register a vacancy please click below and enter the details in the form.
AUTHOR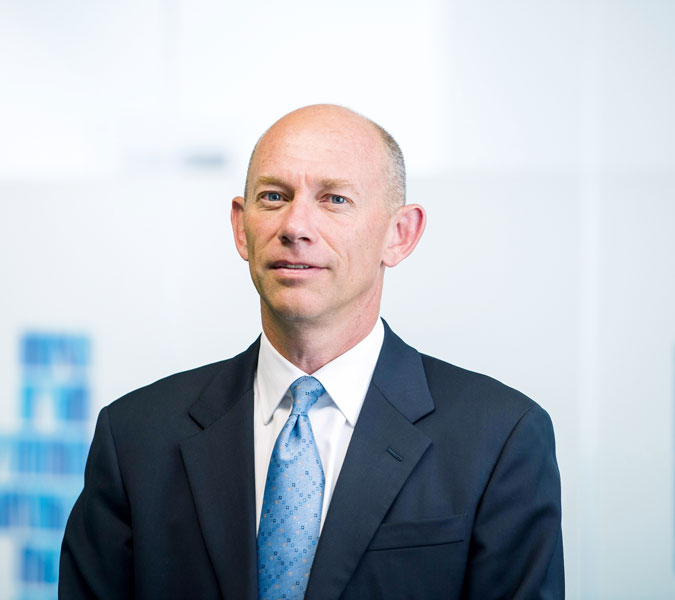 ALISTAIR COX
Chief Executive, Hays
Alistair has been the CEO of Hays, plc since Sept. 2007. An aeronautical engineer by training (University of Salford, UK, 1982), Alistair commenced his career at British Aerospace in the military aircraft division. From 1983-1988, he worked Schlumberger filling a number of field and research roles in the Oil & Gas Industry in both Europe and North America. He completed his MBA (Stanford University, California) in 1991 and returned to the UK as a consultant for McKinsey & Co. His experience at McKinsey & Co covered a number of sectors including energy, consumer goods and manufacturing.
He moved to Blue Circle Industries in 1994 as Group Strategy Director, responsible for all aspects of strategic planning and international investments for the group. During this time, Blue Circle re-focused its business upon heavy building material in a number of new markets and in 1998, Alistair assumed the role of Regional Director responsible for Blue Circle's operations in Asia, based in Kuala Lumpur in Malaysia. He was responsible for businesses in Malaysia, Singapore, the Philippines, Indonesia and Vietnam. Subsequent to the acquisition of Blue Circle by Lafarge in 2001, he also assumed responsibility for Lafarge's operations in the region as Regional President for Asia.
In 2002, Alistair returned to the UK as CEO of Xansa, a UK based IT services and back-office processing organisation. During his 5 year tenure at Xansa, he re-focused the organisation to create a UK leading provider of back-office services across both the Public and Private sector and built one of the strongest offshore operations in the sector with over 6,000 people based in India.
Find jobs promo box Duplicate 1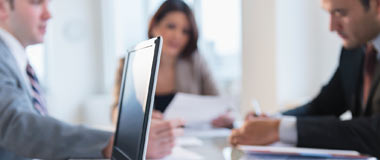 Salary Guide
The 2023 Hays Asia Salary Guide explores the incredible impact the events of 2022 have had on employers and professionals' plans for the year ahead.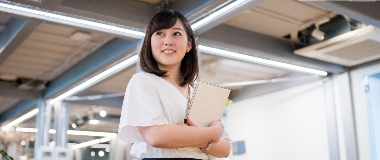 Register now
Start your job search by registering your CV and signing up to job alerts.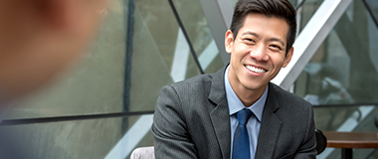 Career Advice
Our career advice pages cover all stages of the job search process, or contact a Hays consultant for further advice.