Ai Miyakawa

Head of Human Resources,
Cisco Systems G.K, Japan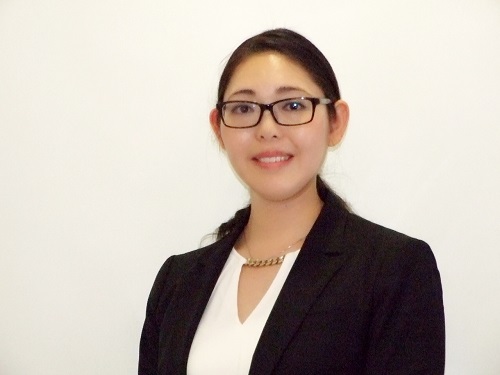 "Becoming Head of HR is a passing point and not a career goal. What's important is how you grow into that role and what you do with the opportunity you get through that exposure."
The best career advice Ai Miyakawa ever received was to take risks and never fear. As Head of HR of Cisco Systems G.K, the Japanese arm of the largest networking company in the world, Ai is proof of what can be achieved with that fearless approach.
"I think I'm probably one of the youngest heads of HR in Japan in a mature company," she says. "If there is an opportunity, I would say definitely take it. You may make mistakes as I do, but you get the opportunity to learn and grow from the experience which is the most important thing."
Grabbing opportunities with both hands and building on the potential recognised in her by her superiors, Ai is leading the way for fellow young female executives to follow.
Young and experienced
A 14-year career in HR might be relatively short compared to other heads of HR, but Ai's varied experience has given her a platform to progress in her career. "In my career, I have been exposed to some very difficult situations and have learnt to deal with conflicts and difficult questions."
As Head of HR, you need to be prepared for these kinds of scenarios, which Ai says are the best part of the role. "Becoming Head of HR is a passing point and not a career goal. What's important is how you grow into that role and what you do with the opportunity you get through that exposure," she says. "The challenges you encounter will help you develop and hopefully lead you to further career progression."
HR has been a passion for Ai since her college days. After studying psychology at university, she found her interest lay not with the clinical aspects of the field but in organisational areas.
She began her career in HR operations and payroll before moving into compensation and benefits. "I really enjoyed compensation and benefits and that's partly where my heart is still, but if I look at my long-term career, I thought, at some point, I need to switch my career to that of an HR business partner."
Ai was originally HR Business Partner at Cisco nearly three years before becoming the Head of HR in July 2016.
Setting direction
After working in the IT industry for quite a while, Ai recognises its unique characteristics. "Change is happening all the time. Where we are doing well this year might not be successful next year so we have to keep adapting." She believes this skill is critical in the next generation of HR professionals.
She feels that rather than being a control or management function, HR needs to be a business partner in guiding the company and holding a place on the board.
Ai is involved extensively in changing the mindsets of employees who know they need change, but don't know how they will adapt or react to it. "Support might be in the form of a training programme or a message from a leader, but HR needs to be in the front seat driving change, so knowing the business is critical."
Building relationships
Aspiring HR professionals also need the ability to build relationships, whether it's with the business, managers or staff. "As an HR function, we have to make a lot of hard decisions but that doesn't mean that we disconnect emotionally. We need to care about the employees and at the same time care about the overall company success, so balancing that and treating people with dignity is a really important quality for a Head of HR." For Ai, this means listening to people, quickly understanding situations, and communicating effectively.
While HR acumen and functional skills are valuable attributes, she admits there is no single path to becoming a Head of HR. "Ultimately, you need to understand how HR functions work and be open to different ways of thinking, but what is most critical is the mindset that you are not just HR but a business leader. Therefore, understanding the business challenges, how a business leader thinks, and bridging the gap will truly add value. By doing that, you will give additional insights to business leaders for them to be truly successful."
Similarly, moving across different industries might well be useful to becoming a better HR professional as it brings exposure to a variety of challenges. In the IT industry, you can boost your agility and adaptability. The pharmaceutical industry provides opportunities for you to develop other skills due to the likelihood of mergers and acquisitions, which occur regularly.
Keep a close eye on the market
Always keen to develop her skills, Ai is building a network as she settles into her new role. She also keeps a close eye on market updates and HR issues. "The market is changing all the time. Any hot topics should be on your radar."
Being on call both day and night is a common occurrence for heads of HR, which makes it difficult for Ai to maintain a work-life balance. "There are certain requirements that come with the job, especially when you are dealing with your President or the C-suite," she admits. Ai has a tendency to check emails on her smartphone throughout the evening, which highlights the difficulties in switching off.
While a work-life balance may not be achievable every day of the week, she believes you should look to work reduced hours one week after working long hours the previous whenever possible. You shouldn't make a habit of working long hours all the time.
Network
For Ai, experience has shown career progression is aided by building a good relationship with your managers. "It's important that you do well in your current role in order for your next role to open up. Every time I moved role or changed company, it was always through somebody I knew really well through work," she says. "Somebody out there was looking at the work that I did previously and thought that I would do well in the new role."
With Ai's heart set on assuming a regional role in the future, she still seeks to impress each day in the workplace. "I think building relationships and doing well whatever you are doing today will build your tomorrow," she says.
Explore the DNA of an HRD right promo box
Explore the DNA of an HRD
HRD profiles