HOW TECH CAN HELP PREPARE US FOR MORE COVID DISRUPTION
HOW TECH CAN HELP PREPARE US FOR MORE COVID DISRUPTION

Steve Weston Steve Weston Chief Information Officer, Hays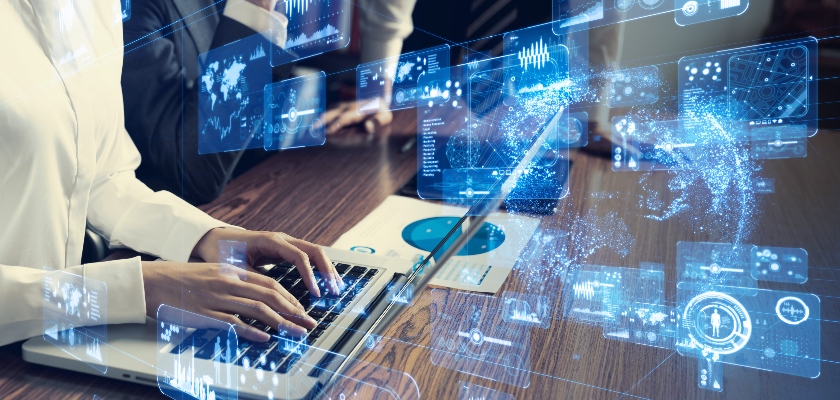 Disruption is second nature to IT teams. Even before COVID-19 hit, dealing with unforeseen change and innovating in response to it was part of their day-to-day – it was their bread and butter. After all, it's change and disruption that often fuels the need for technological solutions.
But the pandemic has brought a whole new meaning and momentum to the word 'disruption', even in the eyes and minds of the most seasoned tech professionals. We're experiencing a level of disruption like we've never seen before, certainly in my lifetime. In fact, according to McKinsey & Company, digital adoption rates have been accelerated by five years in a matter of just a few months.
We've all heard the stories of how, in response to the pandemic, one-third of companies have digitised their supply chains, half have adopted new customer channels, including e-commerce, mobile apps or chatbots, and two-thirds have accelerated their artificial intelligence (AI) and automation adoption.
IT teams around the world have risen to the challenges and demands placed on them, introducing new ways of working to stand the test of time at breakneck speed. Now, CIOs are preparing for the next phase of COVID-related disruption.
Tech's continued, transformational response to ongoing change
I'm sure you'd agree that during the initial stages of the COVID-19 outbreak, technology most definitely proved its worth. After all, tech and the teams behind it helped businesses quickly pivot their existing business models and establish new ones. This included a surge of activity in the e-commerce and e-payments space while enabling mass remote working around the world, pretty much overnight.
However, this has all placed considerable strain on our technologies, processes and people. Some 85 per cent of IT leaders believe permanent, full-time remote work puts greater pressure on their workforce and one-third were concerned their teams were stretched too far in terms of their time and the available resources. Further research reveals eight in 10 IT leaders were concerned about the mental health of their team during the pandemic, which resulted in 58 per cent of them putting programmes in place to support their staff.
Now months into the crisis, IT teams the world over are continuing to respond to the changing impact of the pandemic. Cybersecurity remains a top priority, as the rate of cyberattacks continues to escalate in size and complexity, according to recent stats from Interpol. This trend shows no sign of stopping. In the UK, research from the World Economic Forum indicates that cyberattacks are the third highest risk for businesses in relation to COVID-19, coming after bankruptcy and long-term unemployment.
Accenture has also predicted organisations may face a data privacy backlash in the future if a range of data security issues are not addressed for the entire workforce, including remote workers. Further research reveals that 47 per cent of staff did not receive adequate guidance from their IT department when they switched to remote working, so perhaps Accenture's predictions are hardly surprising.
Collaboration fatigue is another emerging threat, whereby remote workers are growing increasingly tired of the incessant number of video calls and additional 'together-but-apart' online experiences filling their days. Scheduled meetings, as opposed to ad hoc 'water cooler moments' and chats, are now commonplace, resulting in packed schedules and leaving employees with little time to catch their breath in between. As I'll discuss later, IT teams are now tackling this emerging and growing issue to get staff back in the office, and communications across multiple platforms.
Tech teams are preparing for another 12 months of uncertainty
To survive the mass disruption and separation of COVID-19 in the long term, IT teams, including those working directly with CIOs, will continue to play an increasingly important role in addressing the ensuing challenges their organisations face. This will have a significant impact on CIOs. Experts have long predicted the role will evolve from that of Chief Information Officer, to Chief Influence Officer. Now, more than ever, this shift seems inevitable – CIOs will be pulled into a broader range of business decisions, including establishing the cultural and corporate values that, for so long, have been the dominion of a CEO. When more change is called for, I predict the CIO will be the first port of call for many businesses to help find savvy solutions.
Here are some of the ways today's IT leaders and their teams are reacting to (and even exploiting) this change:
#1 Cross-platform communication to combat collaboration fatigue
To help their businesses stay aligned and reduce collaboration fatigue, IT teams are providing solutions to help facilitate a return to the workplace where social distancing and robust cleaning measures must be put in place to comply with current COVID-19 guidelines. Digitised floorplans and signage, track-and-trace apps, and sensor technology, for example, can all help office managers optimise cleaning rotas and monitor both environmental conditions and occupancy levels.
Hybrid working models, however, are likely to exacerbate a streamlined return to work, where staff may want to pop into the office on an ad-hoc basis or coordinate their office visits with other team members. This is where intelligent and integrated solutions will help, providing the agility for office managers to adapt their spaces to changing workforce dynamics, while reducing transmission risks and building staff confidence in a return to work. For CIOs and their IT teams, this may mean installing, maintaining and monitoring a new range of building technologies to optimise their offices.
To further reduce collaboration fatigue, IT teams are also implementing a range of cross-platform communication tools to keep digital communications fresh and allow people to use the best platform for their needs. Deloitte recommends "workforces need to be given ample information through their preferred modes of communication". So, this isn't a one-size-fits all technology solution, far from it.
This demand for cross-platform, personalised communication tools places additional strain on our traditional networks, where network stress testing and redundancy solutions are in high demand, to boost performance levels. Cloud-based solutions have helped. In fact, 83 per cent of companies claimed the cloud helped ensure their survival during the pandemic, by expediting the delivery of remote working tools and enabling cross-platform communication. Going forward, IT leaders will continue to capitalise on the agility of the cloud.
#2 Getting agile with the cloud
Network considerations aside, many businesses are stepping up their game in the cloud. Cloud-native and microservices-focused e-commerce platforms, for example, are providing flexibility, allowing organisations to respond to continued supply chain disruption with ease. Microservices are the next iteration of the agile DevOps methodology, whereby small, standalone applications can be used to finetune e-commerce platforms. Research reveals significant growth in both these areas since the pandemic began, thanks to the agility they provide.
Such solutions will help organisations push into new areas during the next few months, helping them maintain the digital momentum built during the initial lockdown. From a budgetary perspective, cost-effective and agile solutions such as the cloud, DevOps, and microservices are important trends. Research reveals companies spent the equivalent of $15 billion extra every week on technology during the first three months of the crisis – but now a 7.3 per cent shrinkage in IT spending is predicted for 2020. As such, IT leaders are now focusing on streamlining operations and modernising their existing technologies and processes to ensure their business' continued survival.
#3 IT teams and AI will take a more prominent role
With revenues down for many, CIOs are rearranging their spending to prioritise both the customer and employee experience. Product and service personalisation, for example, is one leading digital trend with a human focus, which allows businesses to optimise their consumer experience and increase customer engagement.
Automation, AI and machine learning are helping businesses continue to streamline their operations and user experience. Accenture predicts human-AI collaboration is now a requirement to help businesses pivot by taking automation technologies to the next level and using them to not only efficiently execute tasks but also transform business processes. For example, we've seen an increase in demand for chatbots and voice technologies in customer communication since the pandemic with 30 per cent of web browsing predicted to occur without a screen in 2020. AI-powered security tools can also help IT teams achieve more with less, while providing productivity gains across the business.
From robots in the wild to robotic process automation, automation technologies have also played a vital role in the survival of more than three-quarters of companies during the pandemic, according to a recent survey, by helping them cope with labour shortages and optimise their supply chains. Further research from IDC also reveals that cloud-based and AI technologies will continue to play a significant role in the public sector when dealing with the disruption caused by COVID-19, helping hospitals speed up COVID-19 diagnosis and testing, while providing automated remote consultations to self-isolating patients through chatbots.
#4 IT professionals now recognise a different skillset
Throughout the pandemic, we've seen a rise in demand for certain skillsets and roles. IT teams are continuing to upskill and train themselves to keep pace with these ever-changing requirements, while adopting lifelong learning mindsets to truly futureproof their careers. According to our global head of technology, James Milligan, cloud architects and engineers were in the greatest demand at the start of lockdown as businesses and educational institutions worked at breakneck speed to introduce working/learning from home initiatives.
As we continue to operate through the pandemic, Milligan also predicts a surge in demand for data security experts, data analysts, data scientists and machine learning experts, as well as change management specialists and agile experts, as businesses continue to adapt to the ever-changing COVID-19 landscape. Recent research also predicts data analytics, machine learning, and cybersecurity will continue to be in-demand areas of expertise for tech workers as we continue to live with COVID-19.
As IT teams increasingly work with other departments, soft skills will also be in high demand, with the European Commission highlighting leadership, emotional intelligence, adaptability, creativity and critical thinking as important post-COVID skills, alongside technical knowledge, data literacy and digital and coding skills. When it comes to programming languages, R has seen a recent resurgence during the pandemic, but C, Java and Python remain the three most in-demand syntaxes.
Disruption is fast becoming second nature to everyone – not just those working in technology. The pandemic has changed the way we work for the better, forever. These changes will impact CIOs and IT teams, increasing their influence across the business. Going forward, I anticipate our IT teams will continue to take on a more transformational, business critical role to keep the world up and running now, and in the years ahead.
STEVE WESTON
Chief Information Officer, Hays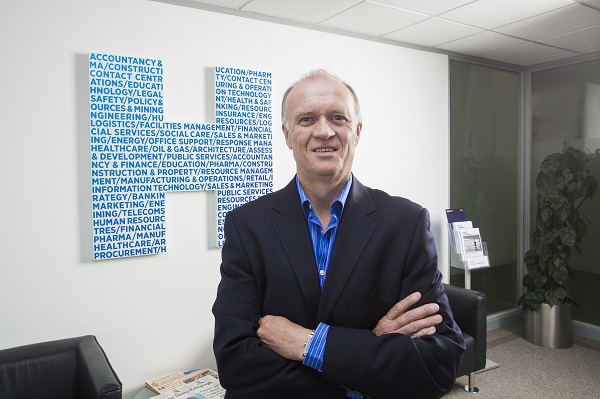 Steve joined Hays in January 2008 as Chief Information Officer. His career began in Car Manufacturing in 1977 and he then moved into the Financial Services sector in 1987. In 1997 Steve moved into the IT services sector and held the position of UK Managing Director for Xansa plc until December 2007. Steve currently holds a number of roles at Hays including Chief Information Officer.