WHY IT'S ALWAYS A GOOD IDEA TO TAKE A BREAK BEFORE STARTING A NEW JOB
WHY IT'S ALWAYS A GOOD IDEA TO TAKE A BREAK BEFORE STARTING A NEW JOB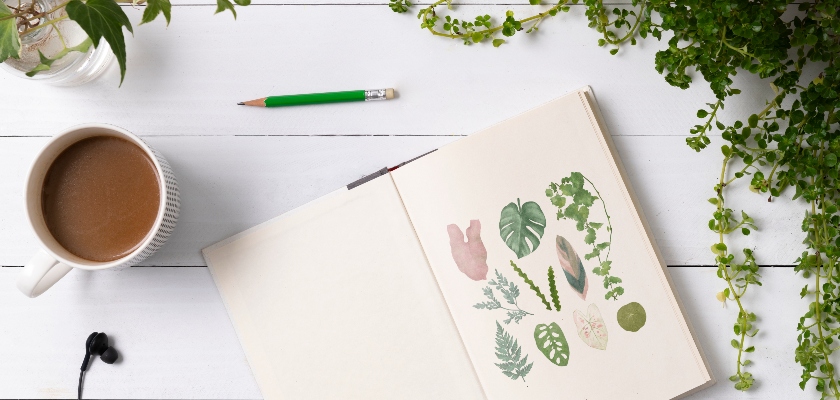 So, you've just been offered your dream job, and have successfully negotiated all the essentials including your salary, benefits and job title, but have you put as much thought and effort into negotiating your start date?
When negotiating any job offer, I would highly recommend you spend some serious time thinking about when you'd like to start. After all, taking a break, whether it be just for a couple of days or a couple of weeks, can be hugely beneficial in more ways than you may realise:
1. Taking a break will help you reset and shift your mindset to your new job
It'll take considerable brainpower to shift from the mindset you needed for your previous job, to the mindset you'll need for your new job, especially when you're trying to make the mental transition quickly. A break before you start your new role will therefore give you more time to mentally and physically prepare for this massive transition in your life.
Not only that, but the invigorating fresh start that your new job is supposed to represent in your mind will hardly feel like that if you've gone straight from one job into the next job. Time off at this juncture can be great for enabling you to disconnect from your past life, centre yourself and concentrate your mind on your new job, ready to bring your best self.
2. Scheduling a break before you start your new job will give you something to look forward to
The last few weeks and days in an old job can be tough, with all those last-minute project deadlines to chase before leaving, all while starting to hand over to your replacement. It can also feel like a real drag, as by this point, you may have started to mentally clock-out, despite trying not to.
Knowing that you'll soon have a few days off to yourself to relax and reset, as well as to do the things you want to do, can give you something to look forward to and help make those last few days in your old job fly by.
3. Taking a break will help you to be more productive in your new job
Research published in 2014 by John Pencavel of Stanford University found that overworking can make us less productive. Not only that, but a study by the University of Vienna found that taking a vacation improved the quality of both sleep and mood, and led to fewer reports of physical complaints for up to five weeks after the break from work.
So, all the evidence points to the fact that taking a break before starting a new job will be crucial in your efforts to get off to a swift, productive and positive start in your new role.
4. Taking a break will help you start your new job feeling happier
Did you know that studies have found that those who state their holiday was relaxing or very relaxing tend to experience more post-vacation happiness than others – in some cases, for up to eight weeks after returning from their trip?
You'll want to be able to turn up on your first day with a big smile on your face, excited about the opportunities of the job while also being prepared to brave the tough stuff – so be sure to get that time off booked in.
Three things to do between jobs to help you reset
To reap the benefits of taking a well-earned break before you start your new job, you don't need to jet off on a far-flung holiday – taking a short stay-cation or spending a few days at home can feel just as restorative and refreshing.
So, below are ideas of some great things you can do to really make the most of your time off:
Rest and relax. Pursue activities during your time off that genuinely de-stress you – enjoying a massage, embarking on a long bike ride, reaching for those books you never seem to get round to finishing – whatever comes to mind. Give your mind space to wander, go and see family members, or sleep in. We all have different things that most relax us – but whatever you do, ensure you do rest and relax during this rare sustained period when you will have no work responsibilities. Don't in any way feel guilty about not doing much if you don't want to, and don't feel obliged to fill your days with as much excitement as possible. This is your time – so use it selfishly.
Spend quality time with your friends and family. During those busy early days and weeks after you start a new job, you might realistically struggle to find much free time to spend with your nearest and dearest. A break before starting your new job could therefore be the perfect 'in-between' time to catch up with your loved ones. Whether you jet off on a Caribbean holiday with your relatives or instead simply enjoy some quality time at home, don't forget to take lots of photos and videos to remind you of what an amazing time you had. You could even print off a photo of you and your loved ones to take pride of place on your desk!
Use your time to prepare to start the new job. You might want to think during your time off about the impact that you want to make for your new employer, in addition to devising an 'action plan' that'll help you to achieve this. So, take the time to get yourself into the right mindset for the role. Have you planned and practised your commute? What about purchasing the right outfit, or getting all that miscellaneous 'life admin' done before your daily schedule becomes swamped once more? You might even send an email to your new boss, letting them know how excited you are to join. You'll know that you already have the skills and experience needed to succeed in the role – after all, that's why it was offered to you. But if you're entering a new industry or there are aspects of the job that aren't so familiar to you from past roles, a bit of time to research and prepare during your break could be very well-spent. You could spend time researching your new company, your boss and your colleagues, and familiarise yourself with some of the latest industry news and developments.
By following some of the tips above, you'll be more relaxed, and ready to shift your mindset to what is required of you in your new role. And the more prepared you feel, the more confident you'll be, and the better you'll come across.
Productive and purposeful time off will help you to get off to a great start
So, when you're negotiating the start date of your new role, ensure that you allow yourself at least a few days in between to refocus. Don't worry about looking uncommitted if you do this – it will actually be quite the opposite. Your new employer will know for themselves how important it is to take some time out when you finish one chapter of your career, and are about to embark on the next.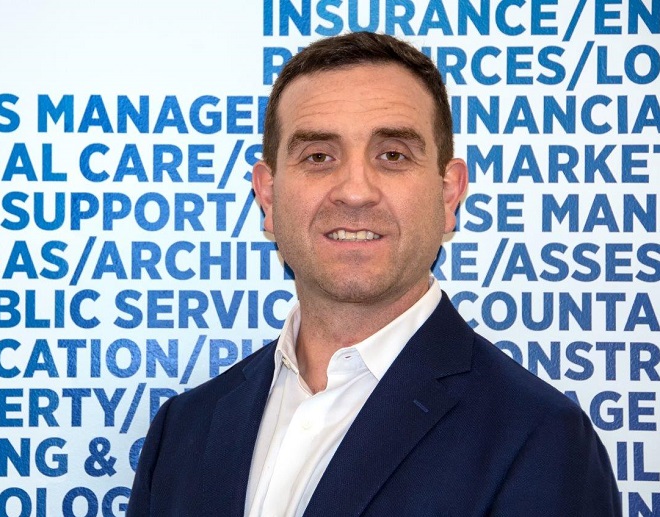 TRAVIS O'ROURKE
President
Travis O'Rourke joined Hays 9 years ago after holding various leadership roles elsewhere in the Canadian staffing industry. Travis setup and established Hays' outsourced talent solutions business and played an integral role in building Hays' temporary and contract divisions throughout Canada. Initially joining Hays with a deep background in Technology, he holds extensive cross functional knowledge to provide clients with talent solutions in Financial Services, Energy, Mining, Manufacturing, Retail, and the Public Sector.
Travis is the Toronto President of ACSESS (Association of Canadian Search, Employment, & Staffing Services) and sits on the board of directors for the National Association of Canadian Consulting Businesses (NACCB). He has been featured in segments with CBC On the Money, BNN The Open, CTV National and other news outlets. Like Hays, Travis is also passionate about corporate social responsibility and is an avid supporter for Sick Kids Hospital in Toronto.