4 Scientifically Proven Ways To Re-energize Your Working Week
4 Scientifically Proven Ways To Re-energize Your Working Week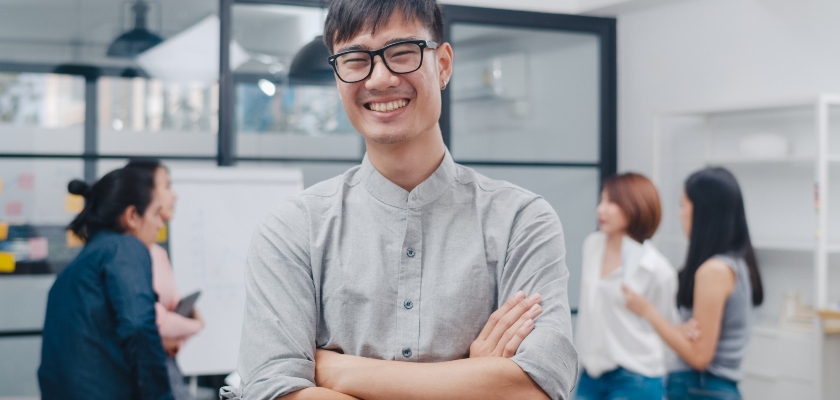 There's become a norm of modern working, one that's so common that it's gone beyond us even being consciously aware of it. These days, the question 'how's it going?' will always, without exception elicit the automatic answer: 'busy'. It's like one of those playground handshakes or football celebrations where everyone knows their part in the elaborate routine. 'How…?' 'Busy, too busy to even wait till the end of the question. Busy'.
And it's true – we really are busy. Take meetings for instance, according to research from MIT Sloan Management Review, both the length and frequency of meetings has increased over the past 50 years. In fact, executives are spending an average of nearly 23 hours a week in them (compared to less than 10 hours in the 1960s). And of course, that doesn't include those informal or impromptu meetings. So, in reality anywhere between two and three days of our working weeks are taken up just by meetings. It's no wonder that when we finally stumble out of these encounters, we often feel it's hard to get our jobs done in the small amount of time we have remaining.
A lot of us are scared to admit feeling exhausted at work. But we do. In fact, half of all doctors, half of all teachers, and around half of all office workers report feeling burned out by their jobs. It's easy to respond to this weariness by agreeing that 'we need to change work'. The problem of pronouncements like this is that their vagueness compounds how unlikely it is that 'work' will wake up one day with resolution to be less bad. Work is in the habit of being the way it is, and if we're going to feel less exhausted from perpetual business it's down for us to solve it.
This was the conclusion I came to having spent two years studying the psychology and neuroscience of work. What are the scientifically proven ways to feel more energised and more connected with team mates? And can we use this science to be more creative in our jobs? Here's 4 ways you can give yourself more zip at work.
1. Have a 'Monk Mode' morning:
Concentration enthusiast, Cal Newport has won fans for his epousal of 'deep work'. He says when we're not distracted or interrupted our productivity sky rockets. His suggestion of how to achieve it? Take 60 or 90 minutes twice a week where – like a monk – you don't speak to anyone and you hide yourself away from digital temptation.
2. Take your lunch break:
Most of us are familiar with eating lunch al desko, but in fact the evidence suggests that stepping away from our desktop can actually give us more pep in the pm. Research suggests that 22% of bosses feel that employees who take their lunch breaks work less hard. Whilst two thirds of Brits feel their bosses disapprove of them taking a lunch break, despite tests proving that our results are significantly better after we take a pause. Scientists have said the consequence of not taking midday breaks is sleep disruption and signs of exhaustion at weekends.
3. Go for a walking meeting:
Proposing a walking meeting can feel awkward, very awkward. There are some people who are going to be into it, and some people who are just not Rainbow Rhythms. Don't force it, but the science of walking is fantastic for getting our 'divergent thinking' networks going. In other words, walking stimulates our creative thinking. Rather than having a brain storm staring at a white wall, go for a walk and a natter.
4. Turn off your notifications:
Martin Pielot from Telefonica did a pioneering piece of research to understand the mental effect that turning off notifications on our mobile phones and digital devices had on our thinking. He found that even when subjects only turned their phone notifications off for a single day, the benefit they achieved was sufficient that half of them still had notifications turned off two years later.
It's unlikely that any of us will find that our working cultures will be reinvented any time soon, so it falls to us to gradually incrementally edge them closer to productive contentment. I hope these four small 'micro-boundaries' will help you do this, and importantly, feel happier and more energised at work.
Related Articles:
AUTHOR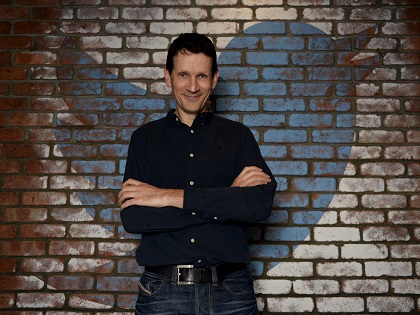 BRUCE DAISLEY
Author and Former Vice President of Twitter
Bruce Daisley is a #1 bestselling author and the former EMEA Vice President of Twitter. He joined the company in 2012 having previously run YouTube UK at Google and has also worked at Emap/Bauer and Capital Radio.
Bruce has been a digital advisor to Comic Relief and runs the Apple #1 Business Chart topping podcast Eat Sleep Work Repeat on work culture. His work can be found as NewWorkManifesto.org. Bruce's book, The Joy of Work is out now.