HOW CAN LEADERS UNLOCK THE CAREERS OF THE "LOCKDOWN GENERATION"​?
HOW CAN LEADERS UNLOCK THE CAREERS OF THE "LOCKDOWN GENERATION"​?

Alistair Cox, Chief Executive Hays plc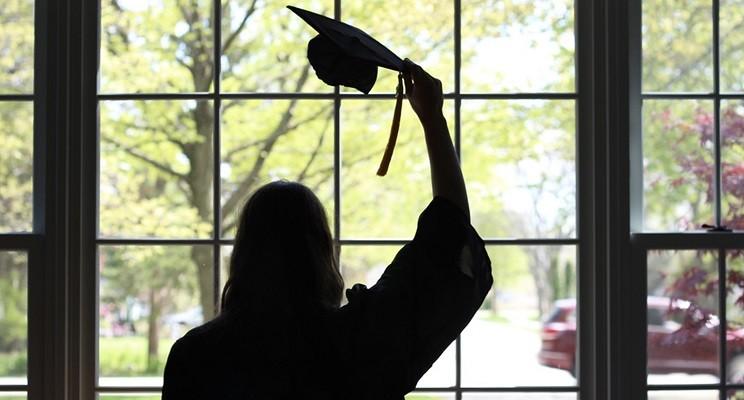 Interrupted education. Internships withdrawn. Cancelled graduation ceremonies. First job offers retracted. First jobs furloughed. First jobs completely lost. The COVID-19 crisis has robbed many of the younger generation - those just on the cusp of starting their professional lives - of experiencing so many of life's important milestones. It has disrupted the very rhythm of their lives, and, in doing so, their careers have been put on ice – for now.
Many commentators argue that this crisis will define an entire generation, but in my mind, that doesn't mean it needs to dictate their future success. As business leaders, we cannot just idly sit back, avert our eyes and let this generation experience this monumental upheaval without doing all we can to support them. It is our duty to act.
The careers of young people have been worst affected by the pandemic
Your first ever job is a big deal. I remember mine as if it was yesterday. It is a career-defining experience. It shapes your perceptions of the world of work and your role in it. It is a time in your life that sticks with you forever. I'm sure like me, you all remember your first step on the career ladder. It sets the tone for what you want from your professional life.
Those formative years of your career also have a big impact on your economic future, as Sociologist, Lindsay Owens, explains: "The first job that you get, sets you up for the second job, which sets you up for the third job. So, where you start in that career trajectory really matters."
But, sadly, due to the pandemic, millions of young people around the world have been robbed entirely of this experience or have had it disrupted in some way. It's been widely reported that it's those under 25 who are mostly likely to have lost their jobs completely, or have been furloughed. Many others have had their job offers put on hold, or even withdrawn.
Youth unemployment was at worrying levels even before the COVID-19 pandemic – in fact, at the end of 2019, it was higher than during the financial crisis of 2008. But all the signs now point to the fact that this worrying trend is now accelerating. After all, as we know from the past, all natural or health emergencies tend to always take more of a toll on those who were already marginalised. Here are some of the findings that have been released so far:
According to Deloitte's Global Millennial Survey, 30 per cent of Gen Zs and more than a quarter of younger Millennials (aged between 25-30) reported losing their jobs or being placed on temporary, unpaid leave. And, by late April/early May one in five Millennials around the world had been put out of work.
As Sky reports, two thirds of graduates applying for roles have seen applications paused or withdrawn.
As explained by Guy Ryder, Director General of the International Labour Organisation (ILO), 10 per cent of young people doubt they will be able to complete their education and training, and half believe there will be a considerable delay, at the minimum, in the completion of this education and training. He goes on to say that: "This interruption of the skills pipeline…has serious long-term consequences."
Unfortunately, the fact of the matter is, this generation – a generation that many are coining the "lockdown" or "lost" generation – are being disproportionality impacted by the pandemic, in several career and life-altering ways. Why? The answer is simple. They are more likely to be part of the gig economy, and are over-represented in industries hardest hit by the pandemic (hospitability and retail, for example). They are also at higher risk of losing their jobs due to automation.
Worryingly, the impact of the pandemic could put them on the backfoot for years to come. Research from the Institute of Fiscal Studies as reported by The Financial Times, found that those who have graduated during a recession made less money five years later. And CBS reports that when looking at what happened to Millennials during the Great Recession, they were impacted for years down the line, and in some cases, it took an entire decade to earn back what they would have made if they'd graduated during a more stable economic time.
On the subject of Millennials – specifically those who graduated at the time of the global financial crisis of 2008 – these young people are struggling too. In fact, research shows that, now, over ten years later, they are only just starting to recover, and have now been hit by yet another recession, one caused by a virus. From their perspective, the course of their professional lives so far has been a rollercoaster ride. The Washington Post has even gone so far as to call them the 'unluckiest generation in US history'.
So, it would be wrong to assume that it's only those just entering the world of work today who are being impacted. The issue is much wider reaching than that. If we don't all, collectively, do something now, entire generations will be left with scars that might never fully heal.
Employers have a greater part to play in solving the youth unemployment crisis
This is a generation that has a strong, loud voice. They are protesting. They are voting. They have an opinion. They are passionate about our world. They are courageous. They have great ideas. They are the future.
Whilst of course, our young people are more than capable of helping themselves out of this situation – which I'll discuss in my next blog – they can't do it alone. They need us to hear them. They need our help and support. While it's encouraging to see many governments around the world stepping in to help protect their careers – from job creation and employment guarantee schemes, to training incentives, apprenticeship programmes and job retention bonuses – employers also have a pivotal role to play in unlocking the "lockdown generation".
So, what can we as business leaders do? Of course, where financially viable, employers should continue with their graduate and intern recruitment, even if this needs to be done remotely. Promisingly, employers such as PwC have said they are expecting a 100 per cent take up of their graduate scheme, while others like Deloitte have said there will be a delay in start dates. And with that, it goes without saying that it's important for employers to help their young people work well remotely. Yes, they are a digitally savvy generation, but research shows that 45 per cent of Gen Z and employed Millennials said they had never worked remotely before the pandemic, so give them the support they need to get up and running quickly. And, remember, your approach to onboarding a new starter who is about to embark on their very first experience of the world of work will need to be adapted from your traditional processes.
As employers we must also open our minds when hiring. We must move away from ticking boxes and set pre-requirements. It shouldn't matter where a candidate went to university, or even if they went to university at all. What matters is that they are the best person for the job. What matters is their potential. So, widen your net to consider those who have completed apprenticeships or vocational educational training going forward – the focus shouldn't just be on university education. As the OECD explain, "…high quality, high volume vocational education training (VET) has been shown to be effective in facilitating smooth transitions into the labour market and entry into viable careers, including at times of crisis." And when it comes to reviewing grades, you must also remember that due to the disruption caused during the exam season, what you'll see on CVs will likely be an estimate devised by their teachers, so unfortunately it won't tell you the whole story. However, what can really help build a more accurate picture of each candidate is understanding how they have used the lockdown period proactively, either by volunteering, caring for vulnerable family members or even completing an ambitious DIY project. This will provide you with a valuable glimpse into their character and potential.
Turning attention now to those young people who have a few years of working experience under their belt. It's important, when reviewing their CVs, not to immediately assume that job hopping is always a negative. After all, as I've said previously, we're all living longer, and therefore most can expect to be working well into our 70s or even 80s. It makes sense then that we will have different jobs, working at different companies, more frequently. So, be careful not to impose any long-standing assumptions you might have about the importance of lengthy tenure, stemming from the now-outdated notion of a 'job for life'.
"We cannot always build a future for the youth, but we can build our youth for the future."
As Franklin D. Roosevelt said, "We cannot always build a future for the youth, but we can build our youth for the future." This was quoted during the World Youth Skills Day 2020 celebrations, and it struck me as being particularly poignant, especially now.
Of course, it has always been the case that investing in the skills development of your people, regardless of their generation, will be key to your organisation's future success in the new era of work. But in my mind, the first step here is to start at the beginning, and work to close the apparent disconnect between the skills that are taught in formal education settings, and the skills that employers and industries actually need in the real world. Back in 2016, I wrote: "Year after year…I listen to concerned clients of Hays who are worried that each fresh wave of graduates simply will not possess the skills required to excel in the modern world of work, or even get their foot in the door." And sadly, I don't think much has changed. It's now absolutely essential employers work with educators to facilitate work-based learning and degree apprenticeships – albeit in a socially distanced world – and are given access to help frame the curriculum so we can be sure it is as relevant as possible for the new era of work.
It's also our obligation as leaders to facilitate the sharing of practical, honest, real world careers advice to those young people still in education, be that via mentorship programmes, industry days or even our own social media networks. This is particularly important now for a number of reasons: education has been disrupted due to the pandemic, young people are tending to stay in education longer and, lastly and perhaps most importantly, the world of work is changing faster than ever before. I'm sure all of those reading this have fallen victim in some way to the often-well-intentioned careers advice services found in mainstream education. While of course, these have a place, a missing part of the puzzle is often the voice of business. In fact, in 2018 the OECD found that young people's career expectations tend to be unrealistic and poorly informed. They go on to write: "A turbulent economy is likely to increase the mismatch between labour market demand and young people's occupational aspirations and educational qualifications." As leaders, we're out there in the world, we're on the ground, every day, so we're uniquely placed to share our thoughts and guidance in order to ensure each student has a well-rounded view of the skills in demand and how they might fit into our world going forward.
Helping the careers of our youth through social purpose
As Mark R. Kramer, senior lecturer at Harvard Business School explains, "A great many large companies talk about having a social purpose and set of values, or about how much they care for their employees and other stakeholders. Now is the time for them to make good on that commitment." He goes on to explain that it is only when leaders make decisions that sacrifice short-term profitability for the sake of adhering to the organisation's values, do employees really believe it.
Back in January this year, I wrote about the increasing need for leaders to define, articulate and really live their organisation's purpose – its very reason for being. So, perhaps now – as company valuations and project expectations have been completely thrown out of the window by the pandemic – is the ideal opportunity for Boards to do the right thing, to re-evaluate shareholder returns and devote proper investment towards their social purpose by helping the youth of today blossom tomorrow?
This is something we are working hard on developing at Hays. Our purpose of "creating opportunities and improving lives" is perfectly placed to help our future generations, whether that be in the form of, as I've said above, providing careers and workplace advice or helping them upskill or reskill. It is undeniably true that the social contract between society and business is changing; much of this movement being accelerated by the coronavirus. How will your organisation react?
This generation are a resolute group – they have high hopes for the world and for the part they will play in it. As Deloitte state in their Global Millennial Survey, "…they know that a post-pandemic society can be better than the one that preceded it, and they're tenacious enough to make it a reality." Yes, they feel like they've had the rug metaphorically pulled from under them, but they are determined to do what they can to secure the future they've been working so hard to achieve. But they are on the backfoot. This is a difficult labour market to say the least, one which even seasoned professionals are finding difficult to navigate.
So, this is a call to arms to all the leaders out there. The needs of your current employees are of course important right now, I'm not questioning that. But we mustn't lose sight of our youth. They need our guidance more than ever now. They are the future and we must do what we can to ensure that future is as bright as possible.
Click here for the original LinkedIn Influencer blog.