Want Your Employees Back In The Office? Try This
Want Your Employees Back In The Office? Try This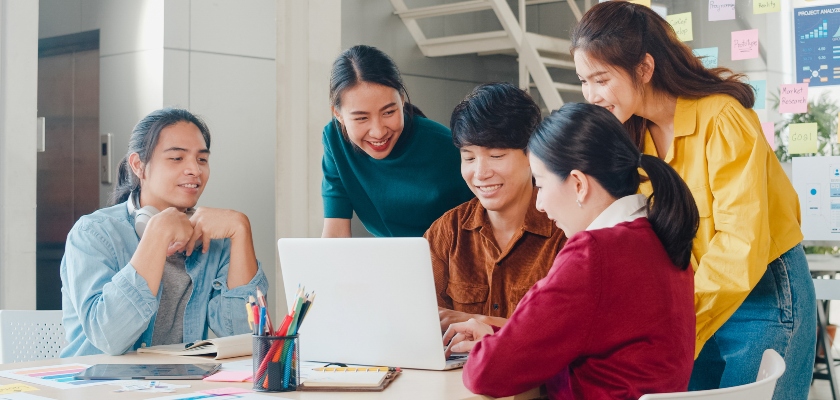 How many times have you walked into your office lately and it's felt like a ghost town, devoid of any vibrancy and dare I say, character?
With employees working from home for the last few years, the impact on many offices and company cultures around the world is plain to see for many of us business leaders.
It's no surprise then, that a number of major companies have been in the news recently for adapting their hybrid policies. In January, Disney CEO, Bob Iger mandated that hybrid workers should treat "Monday through Thursday as in-person workdays." Meanwhile, Netflix CEO, Reed Hastings has often been critical of working from home.
The majority of companies still have some form of hybrid arrangements, but the direction of travel in recent months has been distinctly towards a greater proportion of time spent in the office. This shift, instigated by many leaders around the world, is not intended to disrupt their employees' flexible work routine. It is to capture the benefits of in-person working that are difficult to replicate at home, such as increased collaboration and creativity, improved company culture and a better onboarding experience for new starters.
Remote work openings decreasing despite popularity
Despite this, business leaders need to be thoughtful before making any drastic changes to their hybrid policies. Working from home has allowed many of us to re-balance our lives and enjoy the benefits flexibility brings.
A recent article for LinkedIn News UK highlighted the struggle between workers and leaders on the subject. It revealed that a recent poll showed three quarters of London workers would quit their jobs if they were asked to return to work in an office full-time.
We found similar sentiment when we ran a global poll on the Hays LinkedIn page asking people about their preferred work location. A hybrid model received 57% of the votes from 55,181 responses, whilst fully remote work earned 29%. Only 9% of respondents said 100% office was their preference.
Regardless of what workers want, remote job offerings are falling. LinkedIn data from 2022 showed that remote work positions fell from 20% in February to 14% in September.
It's therefore vital that when asking employees to come into the office more regularly, it's seen as something that adds value to their experience of working for you. That's why, for this month's update, I'll be talking about your Workplace Value Proposition (WVP).
What is a Workplace Value Proposition?
Your WVP should not be confused with your Employee Value Proposition (EVP) but seen as an extension of it. At Hays, we help companies develop and improve their EVP strategies. Nick Deligiannis, Managing Director at Hays Australia & News Zealand, has previously
written about what is an EVP
.
A WVP relates solely to the physical space you want your employees in. As described in this article by Talos360: "Your Workplace Value Proposition is the collection of values, incentives, and wellbeing initiatives that make your physical workspace appealing to employees. This includes everything from the location, amenities, facilities, and decor of your company's office space."
Ultimately, if you want to bring people back into your workspace more often, you have to make it worthwhile and ensure it adds value to their day-to-day.
But why is it so important? Let's see.
Why is my Workplace Value Proposition important?
Having a strong WVP will ultimately bring more people into your offices and this has clear benefits.
Working face-to-face with your colleagues improves creativity and collaboration. Whether it's brainstorming ideas as a team, or impromptu conversations in the office corridors, these interactions can inspire workers to think in new ways about the tasks they have to hand, and in some cases, help them learn about trends they may not have been aware of.
In 2022, Microsoft released a report based on data from 60,000 of their employees over a six-month period. It investigates hybrid and remote working, and the impact on collaboration. It showed that while short-term productivity under a remote environment may increase, over a longer period, productivity levels would drop.
Your WVP is also an important tool to maintain or improve your company culture. I strongly believe that we're all responsible for the creation and maintenance of company culture, regardless of seniority. Every single person in an organisation contributes to it by just being there. My own experience is that it is harder to keep your company culture alive from behind a computer screen.
Your culture should represent your company values and ultimately make people want to work for you, and then want to come into the office to be with colleagues. As written in Gallup: "Culture solidifies when employees are aligned on what they stand for and how they work together. This sense of unity can be a challenge for hybrid work teams when individuals are on different schedules, have different expectations and are not clear on how to best work together."
A strong WVP also helps attract and retain new talent. First impressions count and your onboarding process plays a significant part in keeping hold of the right people.
In-person learning is also extremely important when starting a new position and encourages learning by osmosis. Being around people when learning new skills creates an unconscious sharing of ideas, knowledge, experience and even hard skills.
Inducting new recruits in the physical workspace gives them more chance to engage directly with stakeholders and teammates, adapt to your culture and ultimately connect with people and the business. When I look back over my career, the majority of what I learned came from just being around talented people, observing, asking and seeing for myself how best to handle new challenges. I don't see how that is possible in a remote world. And if the senior people who have the skills and experience are never in the office because they believe they are independent enough to do their jobs from home, who will the younger talent learn from? We all benefited from others at the start of our careers and we owe it to the next generations to pass on the favour.
How can I improve my Workplace Value Proposition?
Now you know what a WVP is and why it's important, let's look at how you can improve it.
• Identify what the culture in your workplace is currently, and what you want it to be
I've spoken previously about the importance of accentuating parts of your culture to suit a post-COVID world. Some examples include demonstrating your commitment to upskilling, ensure everyone feels included and the prioritisation of employee wellbeing.
We have seen from previous Hays studies, such as the
2022 Learning Mindset Report
, that upskilling opportunities are important to many people. Hosting training sessions in the office could prove to be a perk that enhances the value of your worksite to your employees.
Why not hold events in your office that celebrate your culture? At Hays, I'm always proud of how we recognise important days such as International Women's Day or Pride Month. This creates an inclusive culture which supports employee wellbeing.
We also celebrate our own success at Hays, including during financial results periods, where we update our employees in the office on what we've achieved in the previous months. I think this is an important way to inform colleagues of wider business results and goals, as well as keeping our company culture alive.

Your physical office space plays a key role in company culture. HubSpot, who rank highly for company culture, have a "No Door" policy. There are no individual offices which they believe encourages a collaborative culture.
• Ask yourself, is your office fit for purpose?
If collaboration is important to improving creativity in your workforce, is your office set up for this? Do you have breakout areas or meeting rooms that inspire your teams? Speaking on the McKinsey Talks Talent podcast, McKinsey talent leader, Bill Schaninger said: "There's also a rise in the need for real team space—not just the occasional conference room but actually the time to get together as a team, to have the right space together, to have the right access to the tools they need to collaborate, and the right access for snacks and other pieces. Do you have a convenient team space with the right setup?"
As well as the physical space, do you have right technology in place? While it may be the case that you want workers back on site more regularly, hybrid working isn't going away completely. If your office doesn't have the technology to host meetings with remote and on-site workers, for example, you may find it hard to tempt people in. I've spoken before about the need for updated technology and how it can
stop proximity bias here
.
• Set-up a system for all onboarding to happen in-person
Once you are happy with the above, have a system in place for all new recruits to be onboarded in the office. This will ensure your company culture is maintained as new people join. To do this, you could make sure their induction meetings are done in-person where possible. I can only imagine how difficult it has been for many people starting new jobs over the last few years, to not have face-to-face time with their new colleagues.
Encouraging workers back to the office: next steps
The return to office work is a big challenge for senior leaders, but how you present it to your employees is key. No one wants to commute in to sit alone on Zoom or Teams calls all day, when they feel like they could be doing the same at home.
Include your employees in the conversation and take their concerns on board. They are an important part of the decision making, I see that most people understand the need to start spending more time together in person, and ultimately you want to ensure they want to be in the office, rather than feel like they've been forced in.
So, how are you going ensure that on-site work offers demonstrable valuable to your employees and is not a case of simply wanting to return to "normal"? If you can solve that, I think you can then really leverage the benefits of new ways of working that we've all had to tackle over the last few years. You can join the conversation on LinkedIn
here
.
Related Blogs:
AUTHOR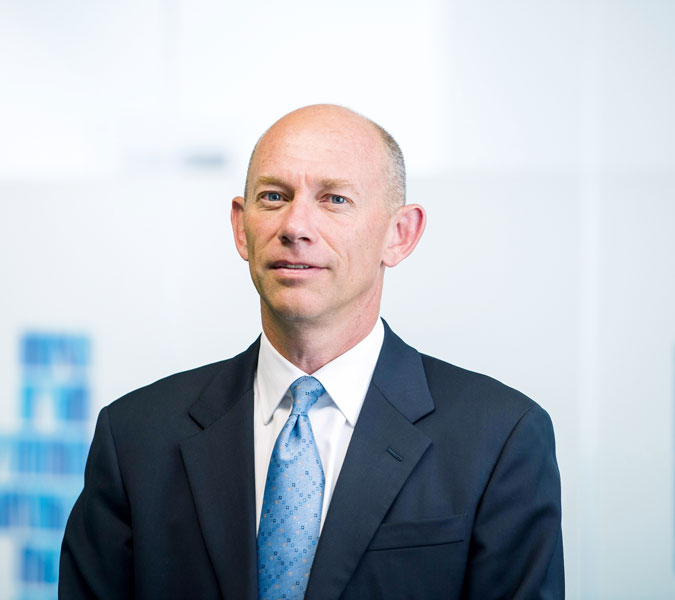 ALISTAIR COX
Chief Executive, Hays
Alistair has been the CEO of Hays, plc since Sept. 2007. An aeronautical engineer by training (University of Salford, UK, 1982), Alistair commenced his career at British Aerospace in the military aircraft division. From 1983-1988, he worked Schlumberger filling a number of field and research roles in the Oil & Gas Industry in both Europe and North America. He completed his MBA (Stanford University, California) in 1991 and returned to the UK as a consultant for McKinsey & Co. His experience at McKinsey & Co covered a number of sectors including energy, consumer goods and manufacturing.
He moved to Blue Circle Industries in 1994 as Group Strategy Director, responsible for all aspects of strategic planning and international investments for the group. During this time, Blue Circle re-focused its business upon heavy building material in a number of new markets and in 1998, Alistair assumed the role of Regional Director responsible for Blue Circle's operations in Asia, based in Kuala Lumpur in Malaysia. He was responsible for businesses in Malaysia, Singapore, the Philippines, Indonesia and Vietnam. Subsequent to the acquisition of Blue Circle by Lafarge in 2001, he also assumed responsibility for Lafarge's operations in the region as Regional President for Asia.
In 2002, Alistair returned to the UK as CEO of Xansa, a UK based IT services and back-office processing organisation. During his 5 year tenure at Xansa, he re-focused the organisation to create a UK leading provider of back-office services across both the Public and Private sector and built one of the strongest offshore operations in the sector with over 6,000 people based in India.