The Inside Story of Sales in Japan (2019)
The Inside Story of Sales in Japan (2019)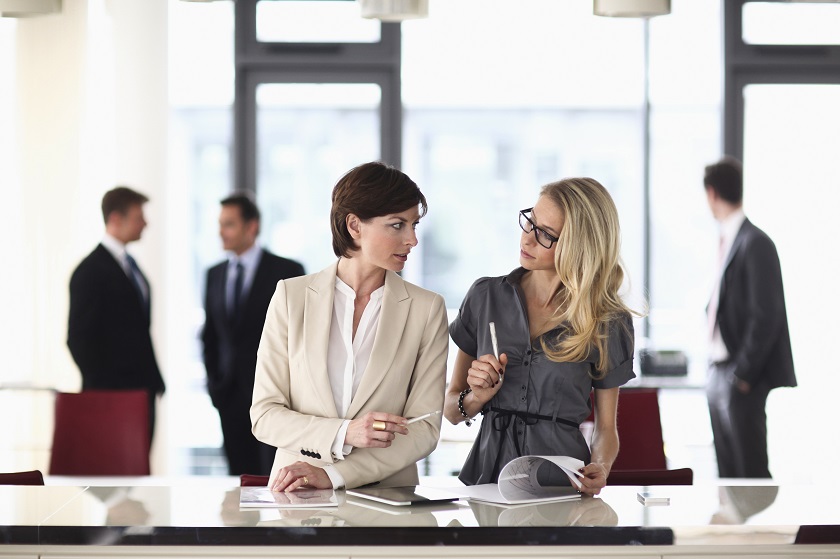 In an industry as historically conservative as Japan's sales sector, it is enlightening to see that it is undergoing a number of dramatic changes, with both companies operating within it and the candidates that make up the workforce having to address and adapt to these developments.
The greatest is the switch in focus from a culture of product sales to that of a solutions-based industry. This step opens up exciting new business challenges, and companies must be prepared to take advantage as opportunities come their way. The solution-selling methodology, with a movement towards intangible goods such as infrastructure and software, requires creating lasting relationships with clients, focusing instead on retention and increasing revenue from existing clients, rather than a 'sell and forget' attitude.
In order to access, maintain and develop these connections, companies and salespeople are increasingly required keep up to date with, and to implement, the latest technologies, another area where the sales industry is seeing a revolution take place, as artificial intelligence (AI) is applied across the entire service cycle by way of a number of functions.
This rise in AI is forcing companies to expand their services like never before, particularly in IT sales sectors, as the line between what has traditionally been called 'hardware' and 'software' is becoming increasingly blurred. The past 12 months has seen an especially strong increase in AI influence within more industrialised sales departments, providing, as they do, packages that combine both hardware and software.
For the sales professionals required to adapt to these shifts, there is another more immediate, and perhaps more telling, advancement that can be seen throughout the industry, in the change in demographic of the individuals that companies are seeking to attract.
In Japan the sales industry has long been a male-dominated space, prioritising private relationships that are often cemented in after-hours social settings, man-to-man as it were. There has, in recent years, been a battle against this lack of diversity, with a number of government initiatives aimed at redressing the gender imbalance. However, as Japanese society is still ostensibly dictated by conservatives of both genders, there has been little apparent success and, in areas where women do perform senior roles, it is often in the so-called 'women-friendly' areas of industries, away from the profitmaking, managerial side of business.
Yet the last year has seen the sales industry step away from this tradition as companies increasingly turn to both women and a younger demographic. And while in other specialisms there is a suspicion that diversity recruitment is little more than window dressing or box-ticking to meet government guidelines, there is a recognition in sales that these hires of women and younger salespeople is borne out of a necessity to develop the shallow candidate pool.
As the sales sector develops at a rapid pace by way of new technologies and outlooks, there are new positions being created that were not in existence even two or three years ago, yet the candidate base for which companies are competing has remained the same, and positions may remain unfilled for six months to a year in more extreme cases.
In order to attract more women to the sales sector some companies are looking at a number of schemes that they hope will be considered enticing, including a greater access to flexi-time for working mothers, childcare assistance and improved maternity leave. However, this is not quite as prevalent as it could be, and tends to be the preserve of MNCs, particularly in the service area of the industry, with the IT sales side remaining well behind the trend.
One tactic that is proving more successful in appealing to a wider and younger audience, is companies modernising their sales habits towards a team-based approach. Here, with a greater emphasis placed on consultation, sales teams consist of individuals with a wide range of roles, from account managers, relationship managers and others supporting in following up with additional services.
These three major industrial shifts are opening up a number of positions in Japan's major sales sectors. Within areas related to IT and industry, the past year has seen a greater demand for account managers and key account managers to take charge of specific clients, as well as sales managers with a 'hunter' approach, those with a broad industry knowledge and direct access to key decision makers. In this sector there is of course a requirement for strong understanding of the latest technological developments as companies look to improve automations, software and, as a result, potential efficiency.
In the consumer sector it is sales managers and sales directors who are most highly sought after. Again, it is essential that these candidates have a strong network with direct access to key decision makers as well as good technical knowledge and clients within businesses who can open doors. However, they will also need to possess superior skills in people management and leadership strategy, deciding how to improve the sales process.
No matter the area in which a candidate operates, there are a number of skills required, but bilingualism is one about which companies are proving to be most enthusiastic. This is especially necessary in candidates who are looking to advance to more senior levels, as individuals working at MNCs will be required to communicate with overseas stakeholders in English, and those at Japanese companies will be expected to advance overseas expansion, where being comfortable speaking English will be essential.
Aside from English there is a growing trend in companies seeking out candidates with Mandarin fluency, as Chinese companies make more of a presence in Japan through solutions purchasing and mergers. This area is proving to be candidate short, leading to some companies hiring bilingual Chinese nationals, particularly those who have been educated in Japan and are acquainted with Japanese business culture.
For candidates who do possess these skills sets, companies are proving to be extremely competitive in their attempts to attract them. One key tactic of focusing on the younger demographic is the use of online digital promotion through popular social networking sites such as Twitter and Instagram, promoting the services and solutions that are provided to clients, rather than the traditional strategy of endorsing the company itself.
And of course, being such a financially-lead industry, salary level is another lure for candidates, with sales being one of the most lucrative industries in Japan. As an IT-based sales person with 10 to 15 years in the industry, he/she can be easily remunerated to the same level as a CEO of a consumer goods company, it is an area that is, and remains, extremely competitive.
But with the massive changes – systemic, technological and demographical – it continues to be a challenging one. However, if candidates can meet the demanding requirements of hiring companies it is an extremely rewarding industry that is always in demand and, right now, open to a broader section of jobseekers than ever before.
If you would like to discuss this report in more depth or you wish to discuss your job search or recruitment needs, please email Cheik Ballo, Senior Manager for Hays Japan at Cheik.Ballo@hays.co.jp
The Inside Story right promo block