LESSONS ON INTERNATIONAL EXPANSION
LESSONS ON INTERNATIONAL EXPANSION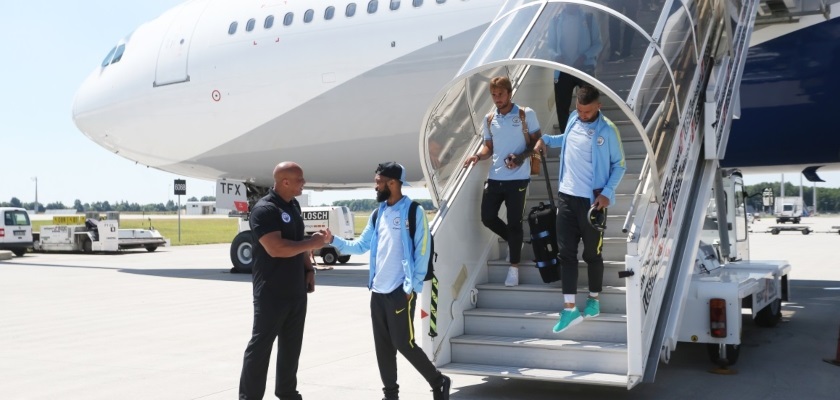 Expanding into a new country is a huge milestone for any organisation. It is also one of the most challenging. From finding the right people to forming a balanced team, there are many different factors to consider.

In the last few years, Manchester City Football Club has extended from their North West England home to have a presence in places such as Singapore and Abu Dhabi. As Official Recruitment Partner of the club, and with decades of experience hiring internationally, Hays have helped place candidates across multiple geographies for the club. City Football Group's expansion has been hugely successful, with more locations set to open in the future. So how can you also ensure that your international expansion prospers? We talk to Manchester City about the secrets behind their success

Stay connected with the centre

When opening up in a new region there will be plenty happening locally. From finding the right staff, to setting up a suitably equipped premise, it can be hard to find time for a break let alone a phone call. Nevertheless, keeping close and regular contact with Head Quarters is imperative. "It is really important that when you set up overseas operations and subsidiaries you are not creating siloed processes that are disconnected from the group," says Isobel Hannan, Head of Attraction and Mobility. "Driving through consistency of practices, while ensuring strong communication with the group centre, is critical to success and key to driving a workforce that is truly engaged with your business goals."

Implement a mix of experience

Making sure the leaders within a new office are up to the job should be one of your top priorities. An understanding of your culture, practices and business goals should be instilled throughout your new office from the start. For this reason, internal candidates ought to be in consideration for these roles. "The secondment of senior leaders can really help kick start operations in new markets," explains Hannan. "It can also be a real boost to their career if promotion opportunities are not available in their current location. This can enhance retention and improve development."

While having organisational knowledge in any new office is important, international expansion will also require an understanding of local culture and the willingness to incorporate it. In 2015, when City Football Group opened their first office in Singapore, they were able to identify a member of senior staff that also had local market knowledge. "You need to recognise the right people to get a new business up and running," explains the Group HR Director, City Football Group.

"In Singapore, the person who went to set up that business has been with us for a long time, and knew the business and region well. While their knowledge of the business is important, so is having a localised approach. We wouldn't say to those opening new offices 'this is what we do in Manchester so this is what you have to do in your region'. There must be flexibility to operate differently, when appropriate."

Onboard effectively

The effective onboarding of new employees is particularly important when basing them away from head office. A strong induction process for new staff guarantees a sound understanding of your company goals. For Man City, this means encouraging staff at a senior level to see first-hand how the club operates.

"For us, it's about them understanding, and being exposed to, as much of the club as possible," CFG Group HR Director explains. "When we have a new senior person in the offices abroad, they will spend a period of time in Manchester learning about the business and meeting with different people in the leadership team to understand our approach. Rather than sitting senior members down and showing them a video to explain our model we will send them out to spend two weeks in different offices, meet with people, listen and understand how it all fits together. That gives this person a number of real touch points into how we operate. If an employee has a deep understanding of this, they are more likely to be successful within their own market".

Have clear focus

Even with the most adaptable team in place, businesses must be careful not to stretch themselves too early. While it is tempting to give the full offering of your business, it can be easy to overreach when expanding. Christine Wright, Managing Director of Hays Asia advises companies to "Stay focused and look to achieve a small number of business goals in a local market. Do these exceptionally well first before you look to expand further." Wright believes that "a strong reputation in these areas will carry over when you do increase your offering."

Most importantly, creating new teams abroad should be a time of excitement for your business. Expansion into any new market is a fantastic new opportunity, whether this is for the first or fiftieth time. While this change can be challenging, remember the opportunities it will open up for your business. Positivity from those in leadership positions will spread throughout the team, helping those in new areas to hit the ground running.
Hays and Manchester City promo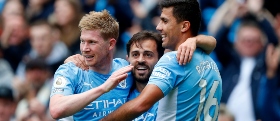 Hays and MCFC
Hays has been a proud sponsor of Manchester City since 2013, expanding the partnership to include their women's team in 2017.