Hays & Manchester city Sporting insight
Hays & Manchester city

Sporting insight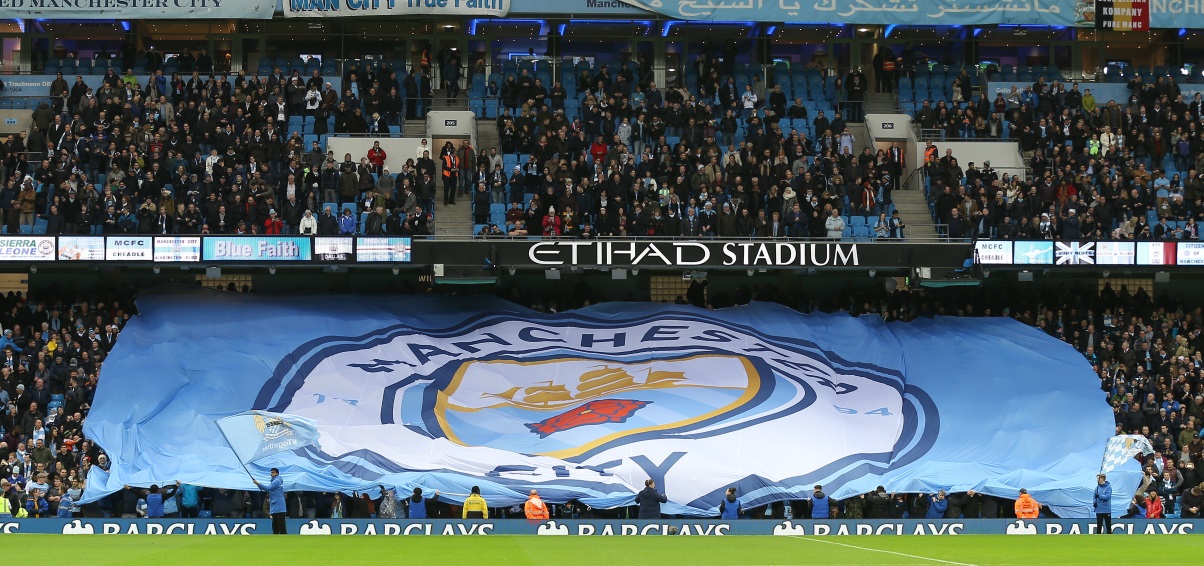 Four ways to engage your customers like Manchester City engage their fans
In a world of online reviews and social media, customer engagement has never been more important. Poor experiences can be shared with greater ease and to a wider audience than ever before. While this shouldn't be why you offer great customer service, it's as good a reason as any to reconsider how you could improve it. Along with our partners at Manchester City, we look at how you can take customer engagement to the next level.
1. Approach criticisms as opportunities
It's never nice to hear that you have let someone down. However, with the right attitude, positives can be taken from negative feedback. Listen carefully to the reasons behind any dissatisfaction and make sure your response has two aims. Firstly, establish what you can reasonably do to amend the situation while clearly communicating on any areas where you are unable to help, explaining why. Secondly, consider how any errors occurred and decide what steps need to be taken to ensure any mistakes are not repeated.
Jacky Carter, Group Digital Engagement Director, Hays explains: "Showing intent to help is a must if you hope to see customers return. Why would they come back if they feel their concerns have been ignored? Making sure that avoidable mistakes are not repeated is just common sense."
2. Don't take engagement for granted
There are few greater examples of customer loyalty than those exhibited by football fans. They stick with their team through the bad times as well as the good, sharing the ups and downs with the players and manager. Yet even when customer investment is high, it should not be considered a given. Manchester City have shown it's possible to take engagement to the next level.
This season, fans helped influence the club's new badge design. Supporters were surveyed to discover what they wanted to see incorporated. Three distinct design elements and one shape were clear favourites. The Manchester Ship, the three rivers that run through the city and the red rose of the original Manchester coat of arms were incorporated onto the shield shape favoured by fans.
Matt Lowery, Director of Marketing, Manchester City explains: "We have a fantastic relationship with our fans and it works both ways. By giving them a say on some of the big issues that affect them, like whether we should change our badge; and if so what the new one should look like, we are able to gain a deeper insight into their wants and needs. Understanding and listening to fans helps us make smarter decisions. It means we know which proposals they are interested in and which they are not. If a project or initiative aimed at supporters doesn't appeal to them, we get a better sense of whether or not it would be beneficial to pursue it."
3. Offer clear routes of communication
And while supporters may be more invested than most consumers, there is no reason you can't apply similar principles to your own customer engagement strategy. The club offers clear channels of feedback that should be emulated by other businesses.
Carter says: "For City, their fans are also their customers. The effective communication they share is a goal that many businesses should aim for with their own consumers, in order to build engagement. This starts with a relationship where opinions can be easily shared and then responded to appropriately."
Contact details and lines of enquiry should be easily accessible to customers, while staff should be clear on their responsibilities when responding to or elevating any concerns.
"Taking on board opinions means you are able to create better service overall," adds Carter. "While you may not be able to complete every request, customers who feel they have been listened to will be more likely to come back and use your business again."
It also allows you to put out a clear message yourself. At Hays, as a company that prides itself on innovation, we were quick to quick to adopt communication with clients and candidates on LinkedIn. Carter says this includes the sharing of interesting and relevant information, not just job opportunities.
"Most of our customers, whether they were hiring or looking for a new role, were already LinkedIn members or would be likely to join. How could we add most value to their working day? How could we make sure that we were providing them with relevant information at the time they wanted it most? Sure, jobs are of interest to those who are actively looking for new roles, but most of us want more than that, a trusted advisor and partner who can really guide us to the optimum opportunity. "
4. Empower your staff
You never know when staff will need to interact with customers. Even those working in roles that rarely face external stakeholders need to be prepared and able to help. Engage with your staff to ensure they have a solid understanding of what is required when they interact with customers, then empower them to do so.
Hays understands how important it is for its staff to have a strong overall understanding of the business. The more impact they are able to have, the more they will feel connected with the business.
Carter concludes: "If your employees understand the importance of a strong relationship with customers, they will go further to ensure one is formed. This will lead to improved insight into their needs, which can then influence strategy on how you can innovate your products and enhance customer satisfaction. It is something that needs to be instilled in all staff, regardless of their role."
Regardless of how you choose to approach it, engaging effectively with those using your business has never been more important. While you may not see your customers toting your logo on a shirt and chanting your name in the same way Manchester City's fans do, effective two-way engagement should certainly see them singing your praises.