ENGLAND TO AUSTRALIA: RELOCATING DURING A GLOBAL PANDEMIC
ENGLAND TO AUSTRALIA: RELOCATING DURING A GLOBAL PANDEMIC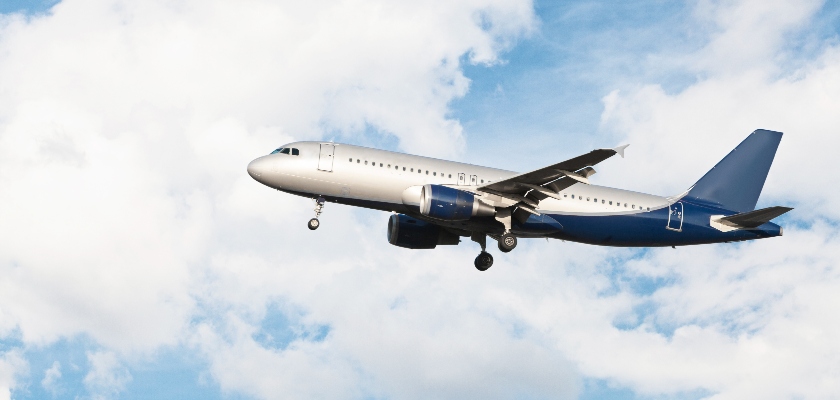 Relocating from one country to another is challenging enough in the best of times. From finding a job in a foreign country to negotiating visa processes, there's no doubt that it's a mammoth task. Often, timing is key. That's why, at first glance, it may seem almost impossible to consider relocating for work in the middle of a global pandemic.
But actually, there are countries that have bounced back from the pandemic quickly and would certainly be a good place to relocate to right now. Namely, Australia. Their economic recovery is stronger than anyone anticipated. Fiscal stimulus and control of the spread of COVID-19 has helped to create a strong jobs market. In fact, our Hays Australia and New Zealand Salary Guide FY21/22 shows that unemployment has continued its downward trend.
Skills shortages result in job opportunities in Australia
Today, almost three-quarters of employers in Australia and New Zealand say permanent staffing levels are either above or equal to their pre-COVID-19 level. Perhaps most importantly, 63 per cent have returned to growth or rapid growth, and 72 per cent say business activity will increase over the next 12 months. Furthermore, almost one-half (47 per cent) of employers intend to increase permanent staff levels in the next 12 months, while 15 per cent will increase their use of temporary or contract staff. This shows just how great the opportunity for jobseekers is; employers are looking for new employees – inside and outside of Australia.
But while employers hold positive hiring intentions for the year ahead, acquiring top talent with the right skills won't be as easy as it first seems. An old challenge has reared its head once more: skills shortages. In fact, almost two-thirds of employers say skills shortages will impact the effective operation of their organisation or department in the next 12 months.
So, what does that mean for jobseekers?
Australian employers are looking for overseas talent
Earlier this year, Australia's treasurer Josh Frydenberg unveiled measures to make it easier for businesses to attract talent from overseas. As part of Australia's 2021-22 Budget, the Government is introducing "a new Global Talent visa and Temporary Activity visa and will modernise the framework for individual tax residency, to encourage highly skilled individuals to relocate to Australia". That means that where previously it was challenging to gain visa rights to move to Australia, there is a much greater opportunity for those looking to move.
Furthermore, the treasurer told ABC News: "While other countries struggle to contain the virus and are moving to increase taxes, our focus is on driving an even stronger recovery and attracting the best and brightest to help set Australia up for the future." This demonstrates exactly why jobseekers should consider relocating to Australia; they are at a much more advanced stage of COVID recovery than many other countries across the world.
At Hays Globalink, we are focused on helping individuals with their career transitions to Australia and New Zealand. In addition to returning Aussies and Kiwis, this includes a pool of talent ranging from Britons achieving sponsorship with highly sought-after skills to those looking for a working holiday. Today, despite the global pandemic, we continue to work with our colleagues in Australia and New Zealand to fill jobs in areas where local talent is in short supply. The Priority Migration Skilled Occupation List (PMSOL) of 19 critically sought skills, which is still in use, makes it possible to relocate people with the skills needed to Australia.
Martin's story
One professional whom we recently recruited into an Australian role is Martin. A UK Citizen, Martin possesses unique skills that are listed on the PMSOL and are highly sought-after for key defence roles in South Australia. With a local skills shortage, our Hays office in Adelaide cast the net wide to source suitable candidates from overseas for these roles. We worked with candidates here in Britain and with our colleagues in Adelaide and were thrilled to recruit Martin into one of these roles.
Having successfully relocated to Australia with his partner Charlotte (who had never previously set foot in Australia), we asked Martin a few questions about his recent experience:
What made you consider relocating to Australia during a pandemic?
Martin: My job in the UK was good, but Diane from Hays Globalink approached me about this great new opportunity that offered more money and a better lifestyle – it's that simple. This job offered my partner Charlotte and I the chance to save for a mortgage and achieve a better work-life balance.
Did the pandemic discourage you?
Martin: In a way, the pandemic encouraged us as Australia has dealt with it so much better than many other countries. So, we felt safer and confident in our move over here.
How did you find the remote interview process?
Martin: It was very straightforward. I found it very easy to get onto Zoom and I had plenty of help from the Hays team and my now employer. For me, the interview nerves aren't as bad when you're talking through a screen, although it's difficult to read body language and get a feel for what your interviewer is thinking when you're not in the room. All in all, the entire process was painless and straightforward.
How was the visa process?
Martin: The application was stressful. While gathering all the information didn't take long, there was a lot of paperwork and a lot of details were required. Once the application was submitted, we had to then wait for a response, which can cause some anxiety. However, Charlotte and I were lucky as we worked with an immigration officer, Karen, who made the whole process so much easier. From receiving the job offer in September, our visas were approved at the end of November and we landed in Australia for our two-weeks quarantine on the 2nd of February. COVID-19 did not delay the visa, but our January flights were delayed and so our plans were pushed back by one month. We had already quit our jobs by that stage but, luckily, we were able to live at Charlotte's dad's house until we left for Australia.
What was the most challenging aspect of relocating?
Martin: The most challenging part was leaving family and friends behind. Due to the pandemic, I doubt we will see them for a while. This has made it tough on both of us. We also decided not to ship any of our belongings. Instead, we relocated with just two large suitcases! From there, we found what we needed and we're now living in a great house that has everything we need and has plenty of room.
What are your top tips for others looking to relocate?
Martin: Firstly, save as much money as you can before you leave the UK. It will make your life so much easier. We arrived here with $10,000 and while it didn't last us long, it helped us settle in enormously. Find a nice area to live in as this makes all the difference. Charlotte did a lot of research, which is essential. Two weeks in quarantine can be tough, so bring plenty of things with you to occupy yourself. I'd also advise people to get their bank account sorted while in the UK. In addition, you need an Australian driver license to get finance on a car here. Finally, relax and take some time to have a break. You don't realise it at the time but relocating does take a lot out of you. All in all, it's been a great experience. Once you're here and all set up, you will not look back – here's a photo as evidence!
Martin and Charlotte loving life in Australia!
About Hays Globalink
Hays Globalink was established over 15 years ago. Since then, we've recruited thousands of UK-based professionals into jobs in Australia and New Zealand. Even today during a pandemic, our role remains to assist individuals with their career transition to those countries. As Martin and Charlotte's story shows, relocating still offers enormous benefits and their success story makes our job worthwhile.
If you're based in the UK/Ireland and interested in opportunities in Australia or New Zealand, please reach out to the team on 0203 465 0158 or diane.boyce@hays.com.
AUTHOR
DIANE BOYCE
Senior Business Manager, Hays Globalink APAC
Diane has been with Hays Construction and Property since 1999 and worked successfully across the UK and Australian businesses. Capitalising on technical knowledge from her Degree in Engineering, initially Diane recruited for the engineering team in London. In 2002 Diane took the opportunity to relocate with Hays and work as Section Manager for Hays Facilities Management in Sydney. Recruiting from trade level to executive roles Diane established strong client relationships and candidate trust.
Utilising this extensive recruitment experience, in 2006 Diane returned to the UK and established the Construction & Property specialism of Hays Globalink. Based in London but working exclusively for Australia and New Zealand employers, Diane works closely with local specialists as a valuable resource for the generation of quality applicants to combat particular candidate short markets. Targeting Australian and New Zealanders returning and skilled migrants, Diane also seeks the niche skills of those able to achieve VISA assistance.