"ARE YOU INTERVIEWING WITH ANY OTHER COMPANIES?"
"ARE YOU INTERVIEWING WITH ANY OTHER COMPANIES?"

If you're actively looking for a new job, it's more than likely that you will have applied for multiple opportunities, and therefore may well be interviewing with multiple different employers.
It's also likely that during one or all of these interviews, you will be asked by the interviewer if you are currently interviewing with any other employers. Although this is a seemingly simple question on one level, on another, it can feel intrusive and loaded with inquisition.
Thankfully, although this is a question that can catch even a well-prepared candidate off-guard, it can also be answered tactfully, comprehensively and easily when you adopt the right strategy.
So, here are some tips to help to ensure you answer this question in a manner that will be well-received by the interviewer.
Why do interviewers ask this question?
Before I go into how you can answer this question in a way that will position you positively in the eyes of the interviewer, let's first explore why they ask it:
To gain validation that you are genuinely interested in this role, at this company
To see evidence that your job search is well-thought-out and focused, rather than scatter-gun
To gauge whether or not you are interviewing with any of their competitors
To help the interviewer understand how quickly they will have to move if they were to offer you the job
So already, you can see that this question isn't simply a curve ball designed to test you, but it is actually asked for perfectly strategic reasons from the interviewer's perspective. However, in order for you to answer the question both positively and strategically, I've put together the following dos and definitely do-nots.
How to answer: "Are you interviewing with any other companies?"
When answering this interview question, above all, you need to make it clear that you are an in-demand, but also astute and well-organised candidate who has carefully targeted your job applications. Simply answering that you are interviewing with lots of other companies might lead the interviewer to perceive that you've not taken a strategic approach to your job search, and that you've just applied for every job you could find.
The below dos and don'ts should be treated as general advice. I will go into further detail later on how to handle the situation if the interviewer tries to delve a bit deeper in their questioning, as well as how to respond if they are, in fact, the only company you are interviewing with.
What to say:
Your answer should convey that the company you are interviewing for is your number one choice
Rather than focus on other employers you are actively interviewing with, pivot the conversation towards what you are looking for in your next role – this will bring the focus onto this role, not on others you may or may not be applying for
Keep things general. If you have several interviews lined up, it's okay to say so. Explain that you're actively exploring your options and that while you have multiple interviews lined up, this is the position you're most excited about
If you happen to have already received a job offer, don't hide it. Again, by keeping things general, you can show that you are already in demand, but are more focused on what's on offer in the number one position you're interviewing for
What not to say:
Remember that you are not required at any point to give away specific details about other employers you are interviewing for; as Forbes contributor Liz Ryan has put it, "you don't have to name names". That includes such details as the names of the employers, whether or not they are competitors, job titles, the number of jobs you've applied for or are interviewing with, or when the interviews were or are scheduled to take place
However, at no point should you exaggerate either the scale of your job search or your progress in the interview process. Just as you wouldn't lie about your skills or abilities, this simply isn't worth your own peace of mind, as employers have the capability to cross-check most information you provide them with
Example:
"I have a couple of interviews coming up soon with other firms in X city. I was attracted to these roles because of the particularly strong emphasis that they place on X skills, and the opportunity they would give me to further develop my skills in X. However, based on what I know, this vacancy is an especially great match, offering precisely the challenges that I am seeking at this stage of my career."
"Which specific companies are you interviewing with?"
If you admit to applying and being offered an interview elsewhere, many interviewers won't probe your answer any further. However, some may ask for more information about the companies you are interviewing for. In this case, try to answer the question tactfully, without revealing any information you'd prefer to keep to yourself.
"The other companies I'm interviewing for are, like yours, leading names in the X sector. They have also advertised similarly appealing roles in Y, and as my ambition is to reach the position of Z in the future, I decided to apply for the most exciting roles that would help me to achieve this goal within the industry."
And what to say if this is the only company you are interviewing with
If you've applied for a number of roles and this is the only one that has progressed to the interview stage, you shouldn't relay this information to the interviewer. Instead:
You could explain that you are selectively applying for specific roles with specific employers, and that this is the first role you've come across that you are genuinely interested in and think could be a good fit for your skills, experience and potential
If you don't want to say that you are only interviewing with this company, you could simply explain that you have just started your job search
"As I'm specifically interested in positions like this one, I have applied exclusively to the role you have advertised. While I've certainly looked for other positions, this is the first and only job I've found that would allow me to not only apply my skills in X, but also expand upon my experience in Y and develop my potential and interest in Z. I will consider any similar positions I see advertised, but for now my interest is in this role and your company alone."
So, by now you've hopefully got an idea of why interviewers repeatedly ask this question and what you can do to prepare for it. As I've said, you don't need to reveal every detail of your job search. But nor do you need to give an overly closed answer that doesn't really answer the interviewer's question, or might even give the impression you have little interest in the role you are interviewing for.
Instead, your answer must work to position you as an ideal and already-in-demand candidate who may very well get snapped-up quickly by other companies. Essentially, this is exactly what the interviewer wants you to be, and every question they ask you – including these extra-tricky ones – is asked to give you the chance to prove it.
Hays Russia, Managing Director
Alex Sheingardt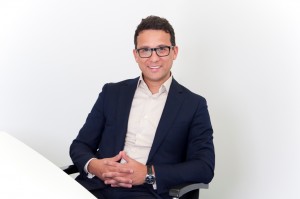 Alex joined Hays plc in 2008 with a sole aim of launching the operations of the leading global recruitment company on the Russian market. By attracting some of the key people in the industry Hays operations doubled year on year. Currently, we are expanding teams, both in terms of functional recruitment areas (i.e. Accountancy & Finance, Internal IT etc.) and in terms of industry expertise (i.e. Oil & Gas, Resources and Mining).
Alex graduated in economics from the Russian State Academy of National Economy. He started his career in 1996 as a Project Executive for an international engineering company. His career in the company developed for over 8 years, and he reached the role of Managing Director of the Russian subsidiary. In 2003 Alex joined a well-known European retailer to launch their operations in Russia. He later began his career in executive search and recruitment with a Pan-European executive search consultancy.
Alex has been with Hays for 9 years and is reporting to Managing Director of Northern Central and Eastern Europe.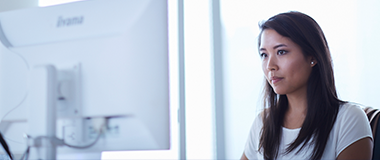 The job search / CV support